Do you know When You require Anti-Fog?
You are shopping best safety glasses, and there are absolute reasons to give up other coatings except anti-fog coating. The eyewear market is upgrading day by day, and you can get the best anti-fog coating for safety glasses. Keep remembering Anti Fog Safety Glasses are critical for different impact situations and hazardous professions.
Who Wears Anti-Fog Safety Glasses?
Everyone who works in different conditions requires safety glasses, and working in the changing temperature means hot to a cold setting. For example, you are in an air-conditioned car to go in the hot temperature or moist temperature, your safety specs require anti-fog coating.
Fog is partially blinding. And in this situation, when you use safety glasses, perhaps you need to see well to remain safe. If you are one of the combat with fogging, or in a situation where fogging can happen that leads to an eye injury, anti-fog safety glasses are the best option.
Why Do our Safety Glasses Require Anti-Fog Coating?
Safety specs with the anti-fog coating will not allow store condensation over lenses unless they don't go below freezing point.
The anti-fog coating has the main role on the molecular stage to convert condensed water into a transparent sheet. This clear sheet resists making an opaque sheet that formulates while fogging situations.
Prescription safety eyewear has the same anti-fog features on both sides of the lenses.
The fog-free coating prevents you from all other additional coatings like mirrors and anti-reflect coating on safety glasses. But anti-fog safety eyewear comes with a scratch-resistant coating to protect safety lenses from accidental scratches.
Anti-fog coating over protective eyewear becomes reactive after a specific time. The coting of water molecule absorbs some quantity of water and turn into saturated form. So, in this situation, use a fog buster to get rid of sticking moisture from an anti-fog coating to convert it into its original form.
Top 15 Best Anti-Fog Safety Glasses:
Hey, looking for top-rated Anti Fog Safety Glasses for the eye's best safety and don't want to compromise enjoyment or performance in any impact situation? Welcome, you are a perfect place. Visit safetyeyeglasses.com today and find your favorite safety pair.
Most time, safety glasses, goggles, and face shields use for different situations, they must be OSHA regulated. From indoor settings to fast bike riding, grass trimming, or surf fishing, the right protective eyewear saves you. Here are most 15 top picked accepted by many people because they are ANSI certified. Hopefully, you would enjoy shopping and wearing them.
Before grabbing this safety pair, you should know something like size and looks. safetyeyeglasses. come have come up with unique safety pairs. Armourx 6001 is unbelievable eyewear equipped with the latest style making it unmatched by other brands. Available in four vibrant frame colors like clear, black, gray, and brown. So, clear lenses safety glasses have been designed with Trogamid CX material that delivers a non-slip fit.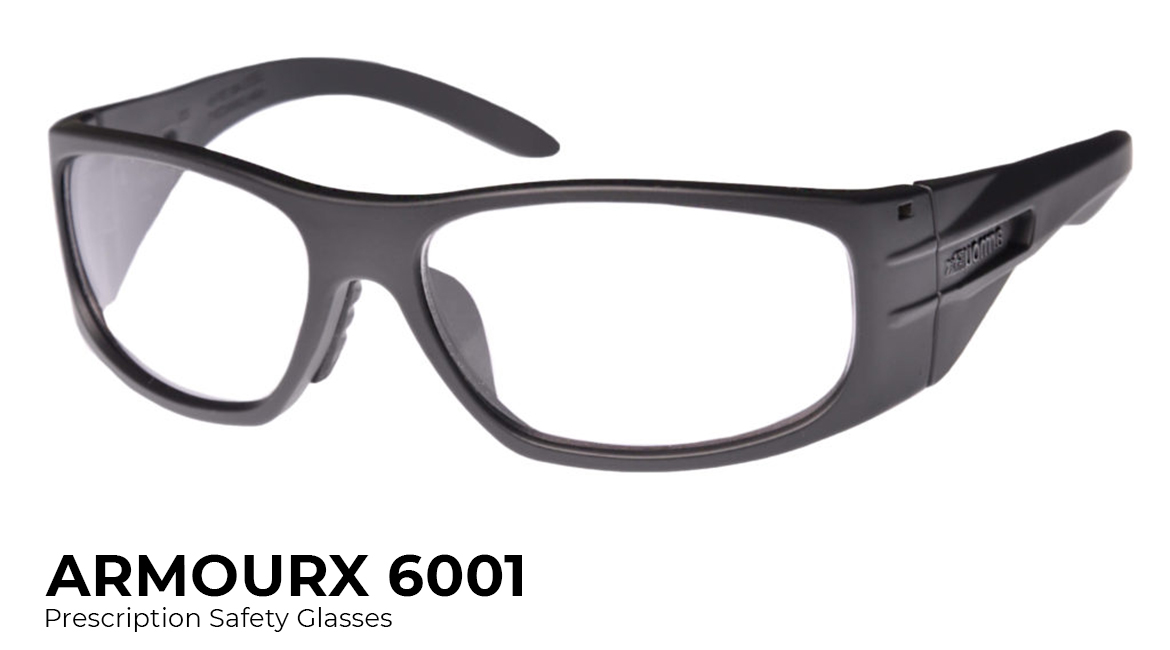 Our next option is hot selling safety pairs with clear anti-fog lenses. Available in four different striking colors with transparent lenses. If the environment is a hazard, this pair will make correct adjustments with the eyes and cheekbones. But prevent creating fog on lenses due to excellent ventilation. The most like for this safety pair is impact polycarbonate lenses that are human friendly and meet ANSI Z87.1 safety standards.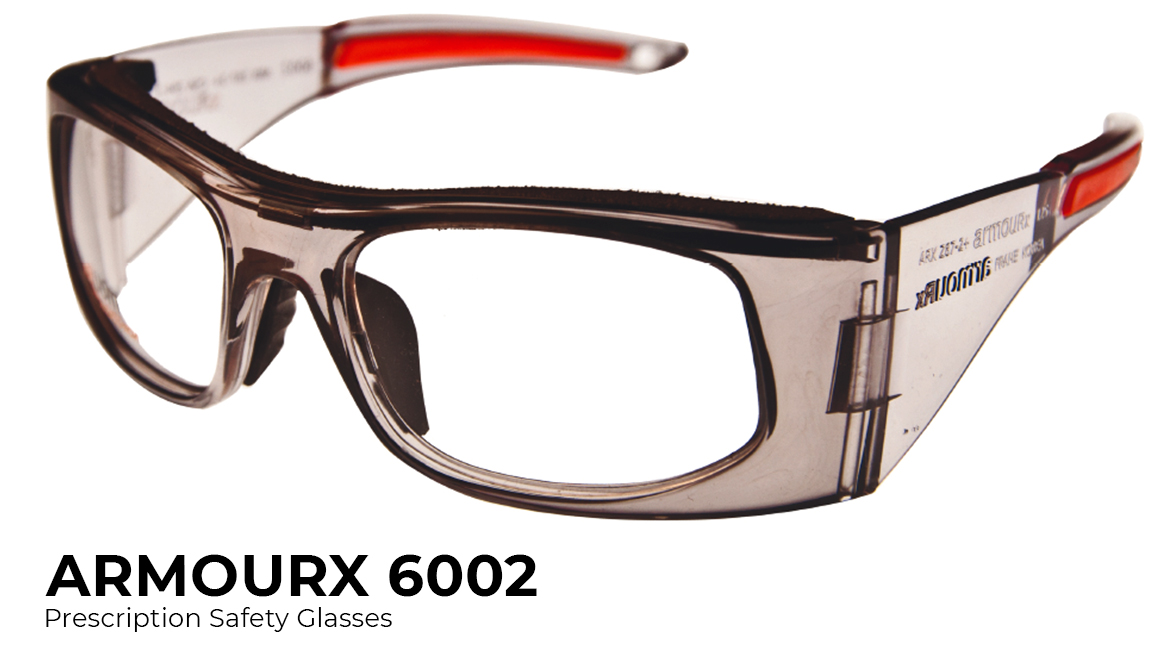 Do you require a protective safety pair built-in with UV protection and anti-fog coating? Armourx 6005 is the perfect need for you. It has a pretty simple reason, this anti-fog coated Safety Eyeglasses are durable with impact polycarbonate lenses. So, be ready to protect your eyes from flying airborne particles and moist for a long duration. They are particularly, manufactured with double seal rubber that doesn't let dangerous particles into the eyes. Need prescription safety glasses? Armourx 6005 is ideal for prescription lenses and continues your workflow smoothly.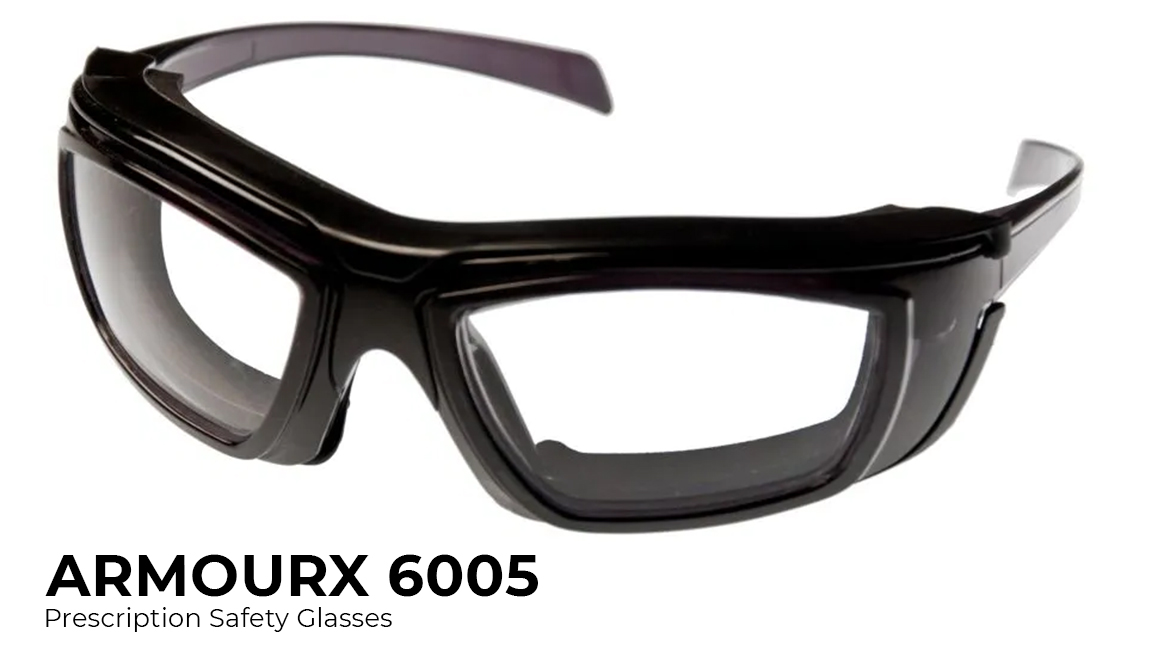 Don't look for fancy look safety glasses because Armourx 6008 is a perfect option for any eye wearer. They have a unique design and absolutely efficient device for your eyes. The wraparound frame style delivers an ultimate safety from all angles because it has double cushioning close to the eyes. This is the main reason to block eye contact with dangerous objects.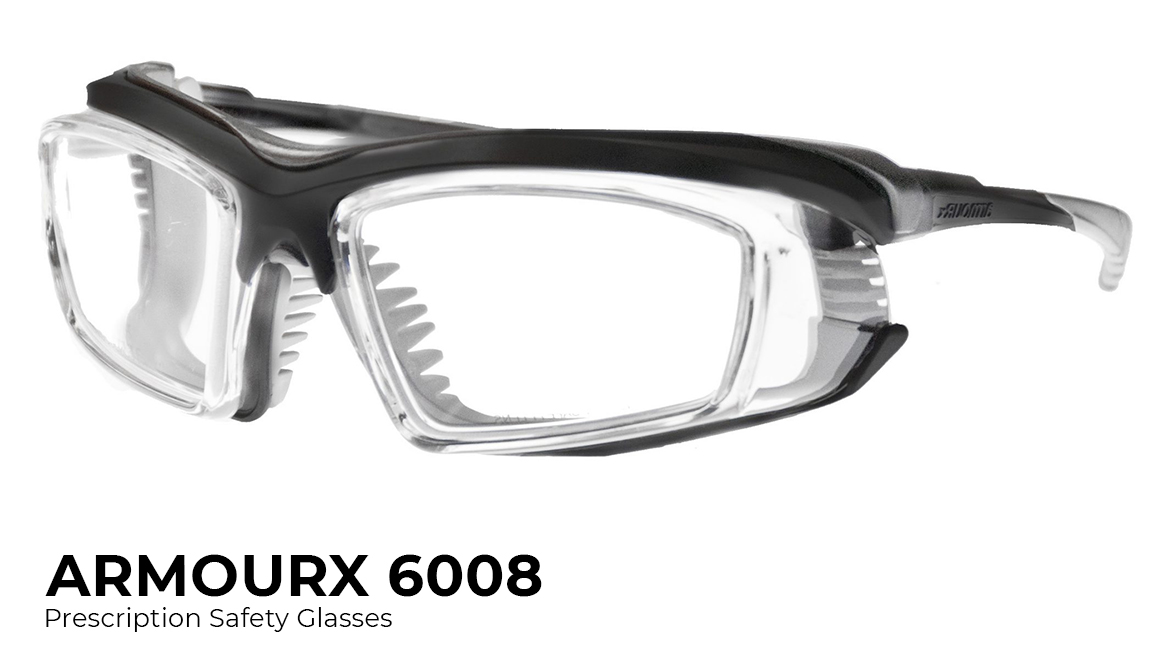 A real safety brand for eyes protection is available in two vibrant colors. Artcraft WF970 is designed with super cool features. This safety pair has different functionalities with a convenient approach of scratch resistance and anti-fog coatings. The super construction wraparound frame has nylon hinges that are not only lightweight but impact durable as well.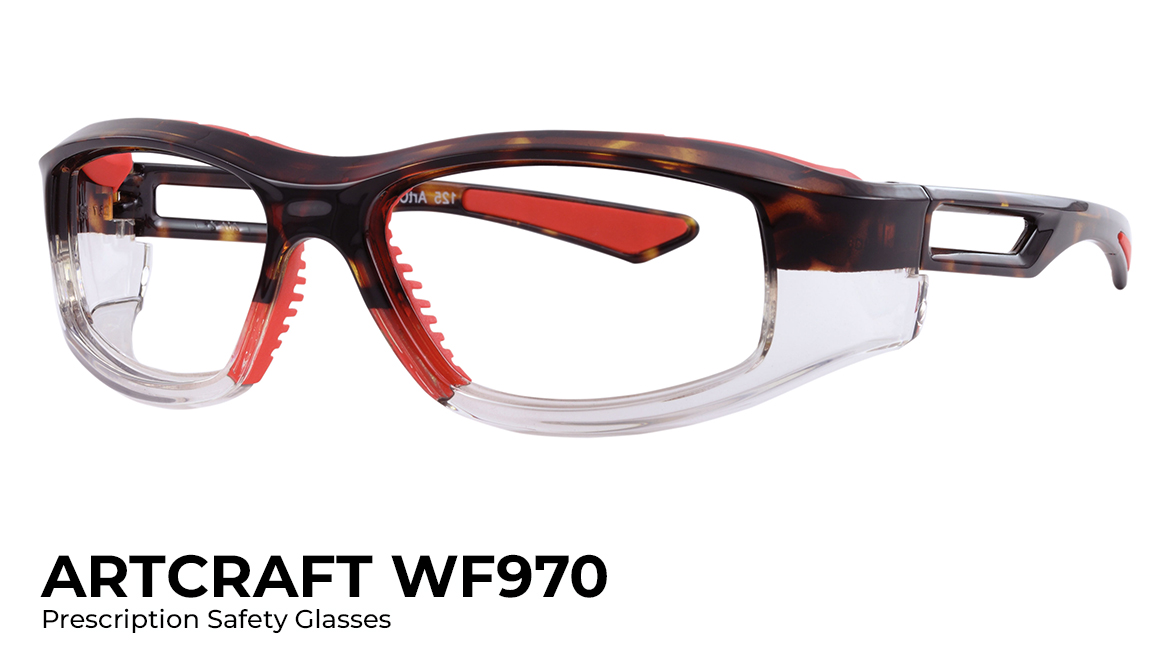 Artcraft WF971 is standard protective eyewear that delivers ultimate safety to your eyes at 360 degrees. Incredible features offer the best seal around eyes and shield users not only from particles that come from the front side. But they keep their eyes comfortable and block from all angles. The snug-fitting eyeglasses make them suitable for debris and dust while in work settings. Apart from this, the ANSI Z87.1 safety rating makes them popular among almost all occupational fields.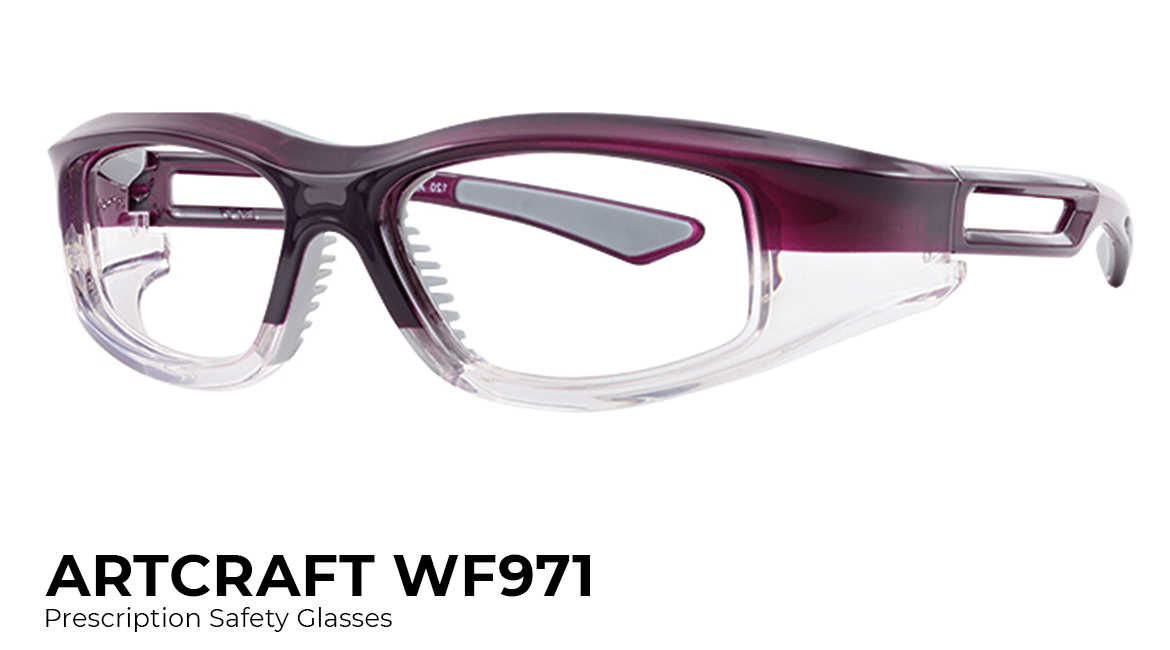 Another incredible choice among safety glasses can use for both industrial and regular tasks. Artcraft WF972 protective eyewear concedes with ANSI Z87.1 standards can make excellent adjustments with any face shape. Rubber temples offer snug fitting to the user's face, and a dual nose bridge increases comfort for long time wearing. What's new? The anti-fog coating delivers you 100% visibility between two different temperatures.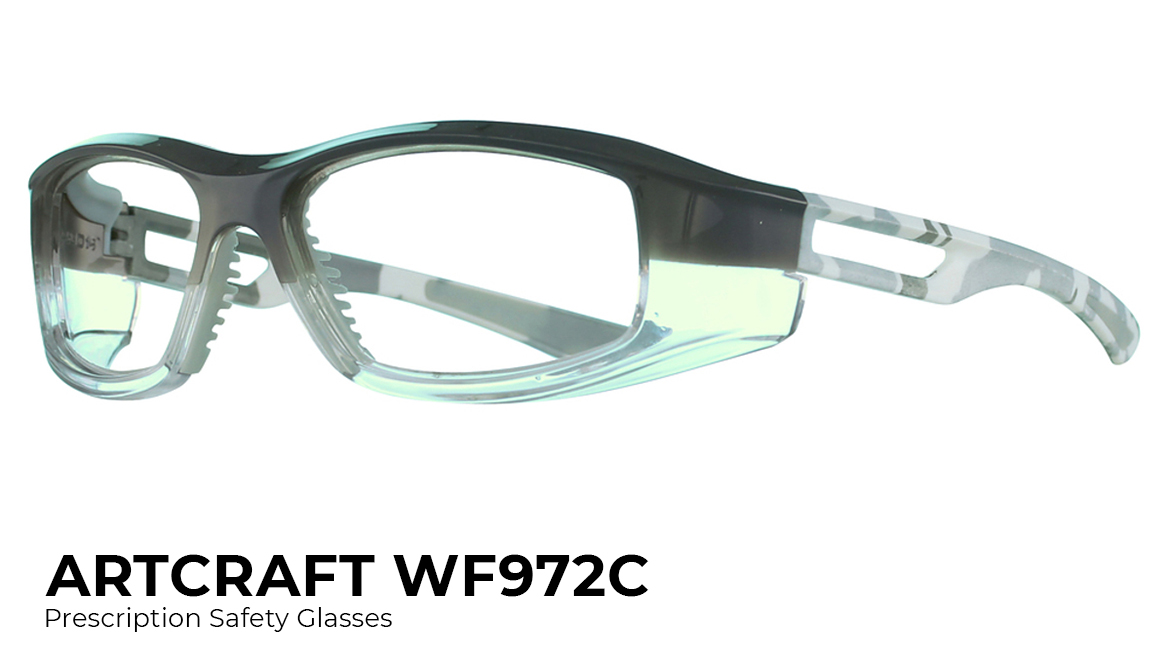 Available in two vibrant colors Artcraft WF973 safety glasses offer 100% visibility with a gorgeous look. You don't need to break the bank because the super-luxury style comes at the most affordable price. Thick and soft arms increase comfortability, and rubber nose pads give the best hold eyeglasses in one place. It makes sense to purchase because they are well suited for the humid environment.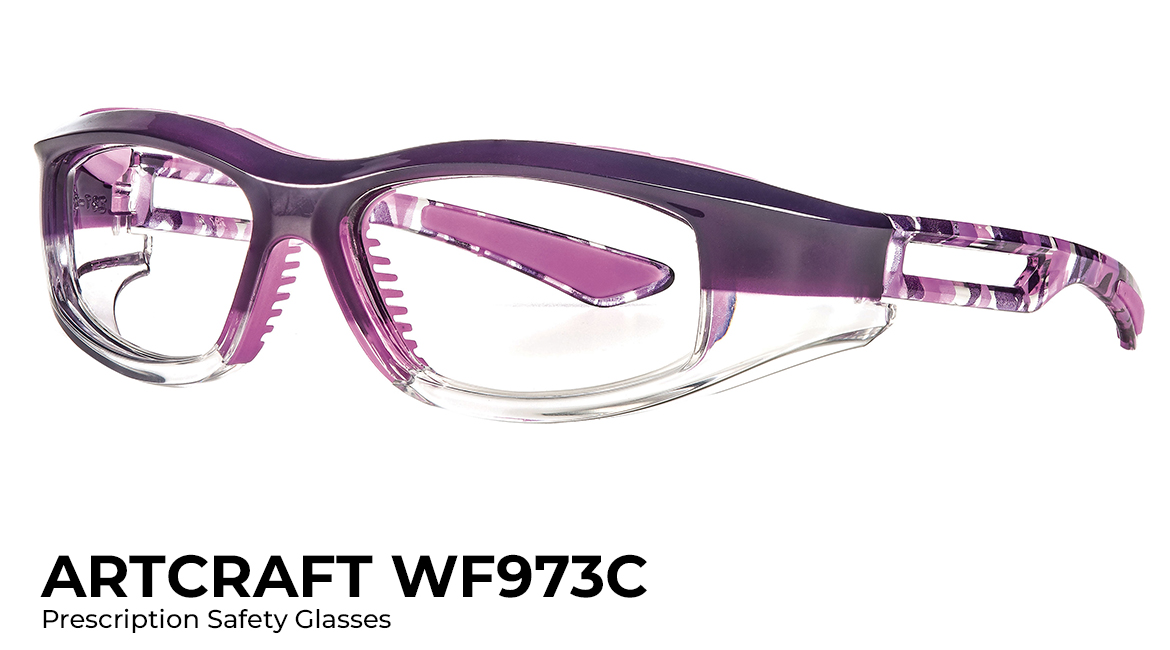 Optimum protection is critical, particularly while working with airborne particles, and Onguard OG-220 is one of them. Attain all-day comfort because they are crafted with polycarbonate lenses with the best fog resistance coating. A highly stylish wraparound frame comes with an anti-scratch coating enough to resist impact danger. This universal design is perfectly suitable for all adult genders means men and women go comfortably with this safety pair.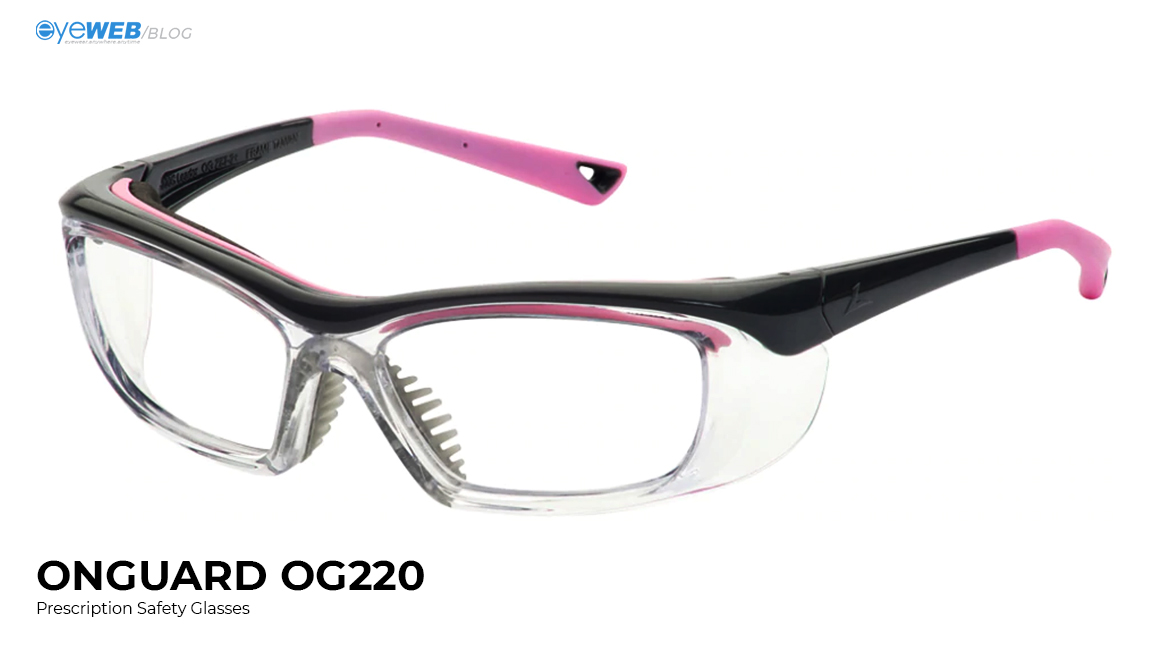 Packed with incredible features, the Onguard OG230S safety pair doesn't only best in style, but also first-class functional. High-grade safety glasses don't only meet ANSI Z87.1 safety standard, but anti-fog coating remove fogging from lenses. The stylish sporty design and foam temples increase comfort, thus a perfect choice for all kinds of work settings. Attractive style stays at one place even when your safety glasses fill with crazy sweat.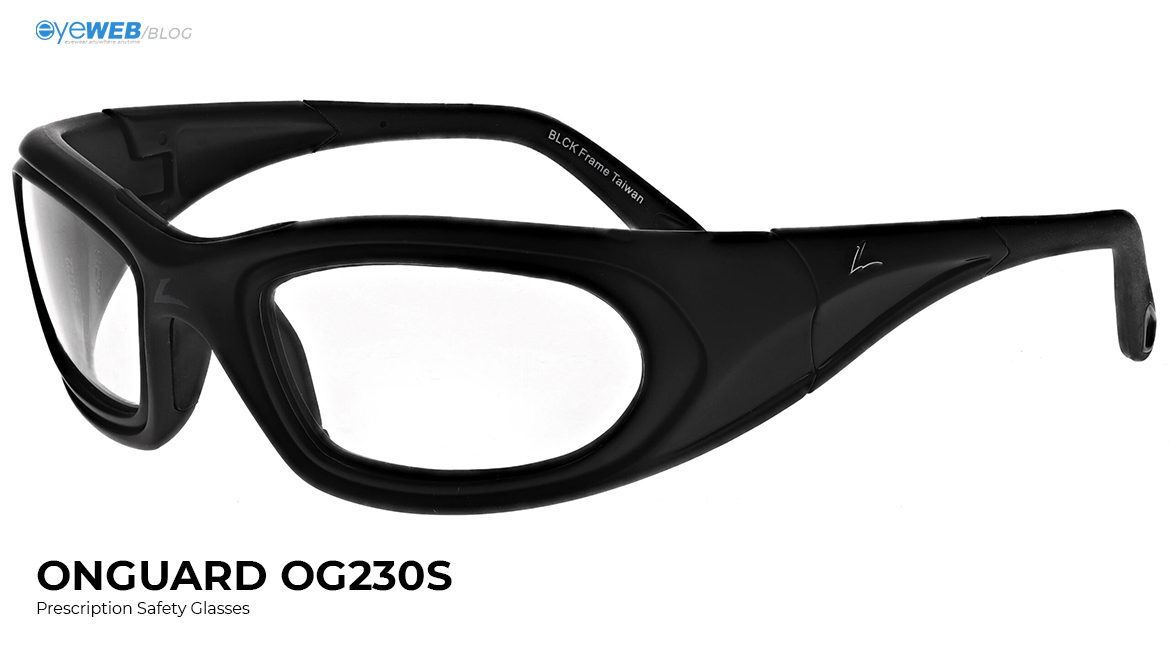 The Onguard OG240 safety glasses are a perfect option for optimum safety from UV rays. And Comply with ANSI Z87.2 high impact safety standards. Engineered with plastic material, these safety glasses have a wraparound design that gives you a bold look. Anti-fog coating delivers you 100% visibility no matter how rainy or moist the environment is around you. Four vibrant frame shades like gunmetal, burg, black, and camo make these safety specs suit every outfit if you are fashion-forward.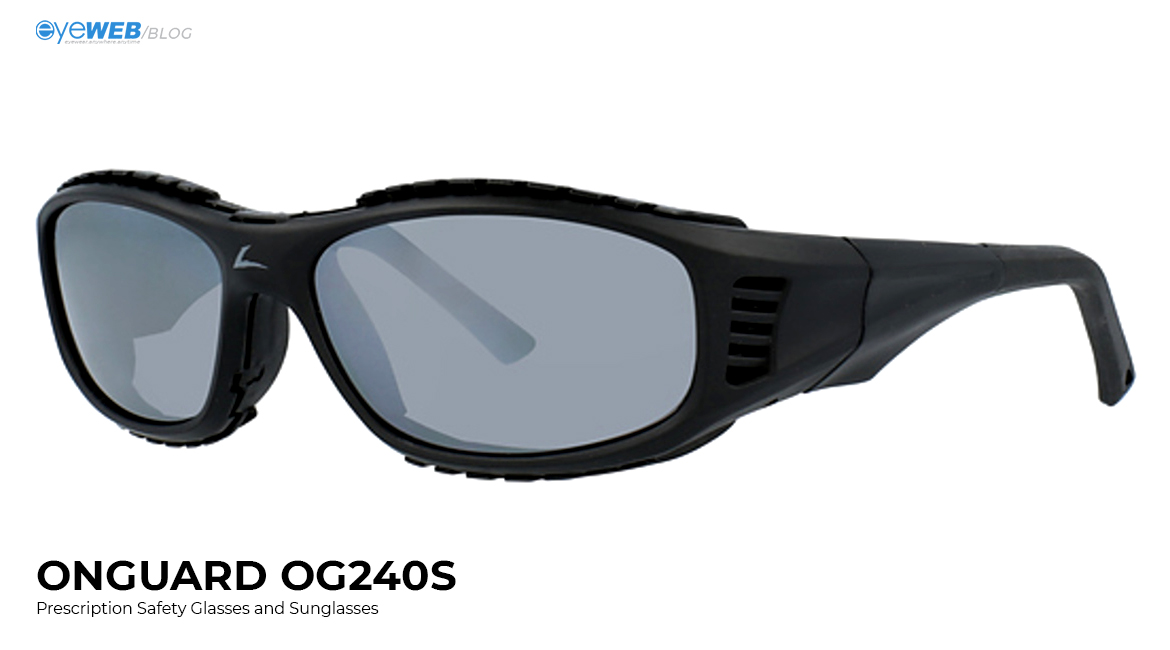 An impact design with anti-fog and scratch-resistant coating makes Pentax ZT45-8 perfect for an outdoor environment. The high-grade military safety glasses offer you the ultimate safety of other protective eyewear in the market. Its sporty design enhances its durability. And rubber piece of nose pads and temples keep stylish frames locked around your eyes even if you have heavy sweat.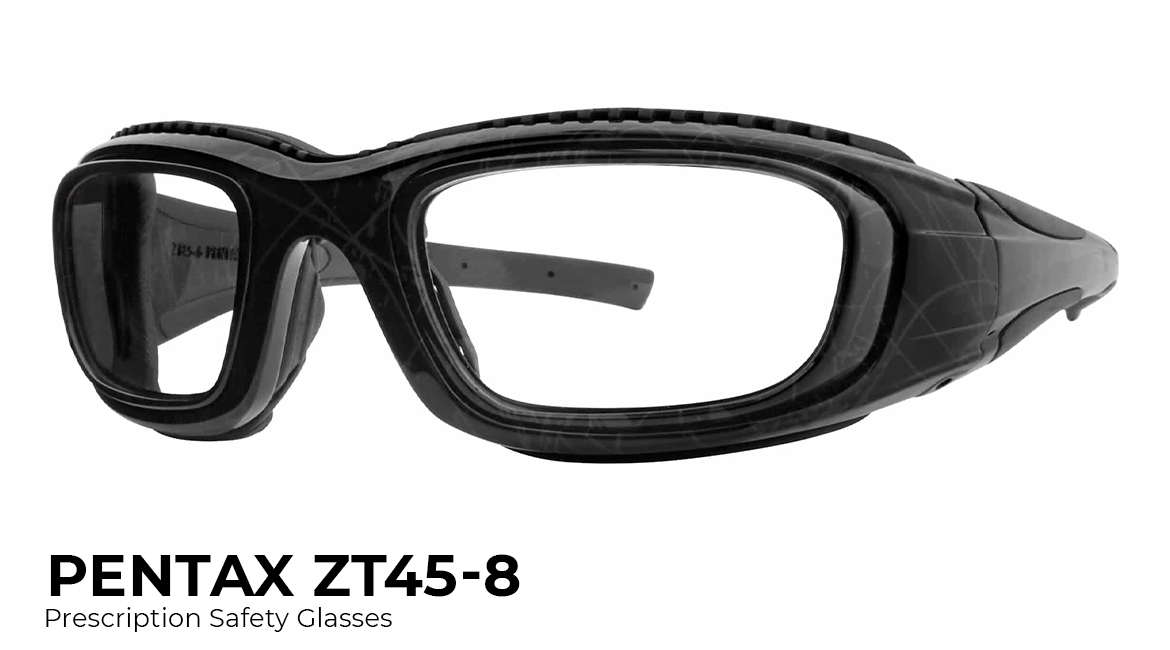 Wraparound frame design meets essential safety standard ANSI Z87.1 support to divert peripheral debris for all day's comfort. Another incredible feature of Pentax Maxim Air Seal is an anti-fog coating that resists water whether you are in cold or windy weather. The Maxim air seal holds your face firmly rather than in heavy sweat and rainy weather.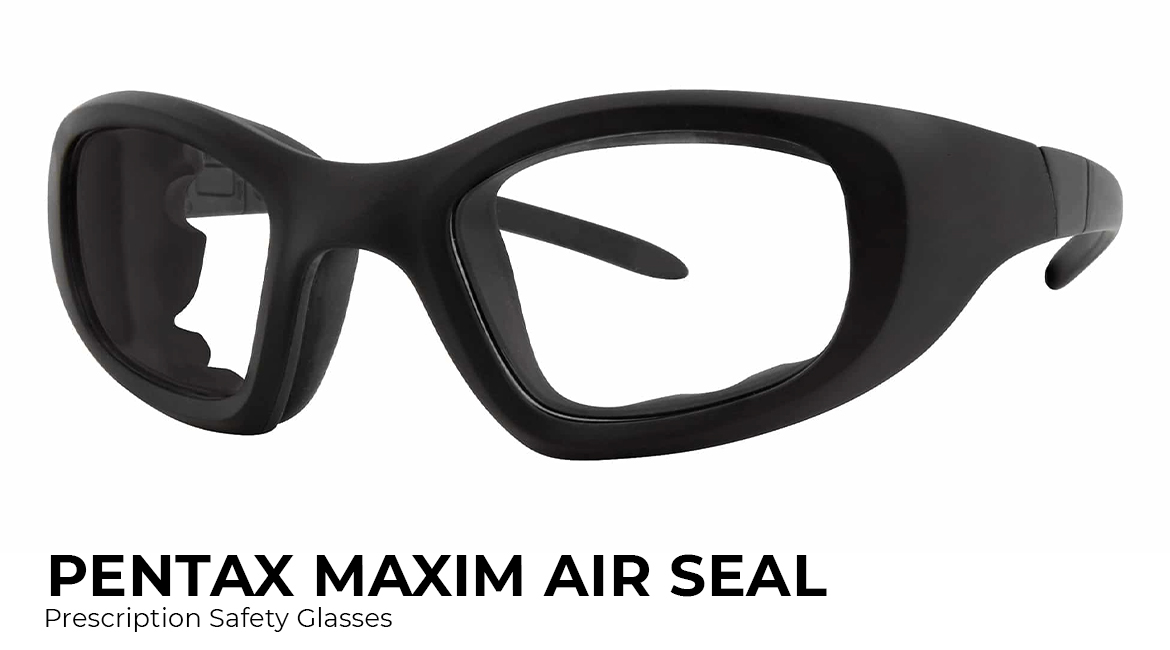 If you are finding a pair that can attract you due to its sophisticated style, Pentax V1000 could be your final choice. The high-quality lens surface is equipped with an anti-fog coating and is ANSI Z87.1 safety approved. Jet and Wine colors almost suit every skin tone, and soft arms and nose pads provide you comfy fit.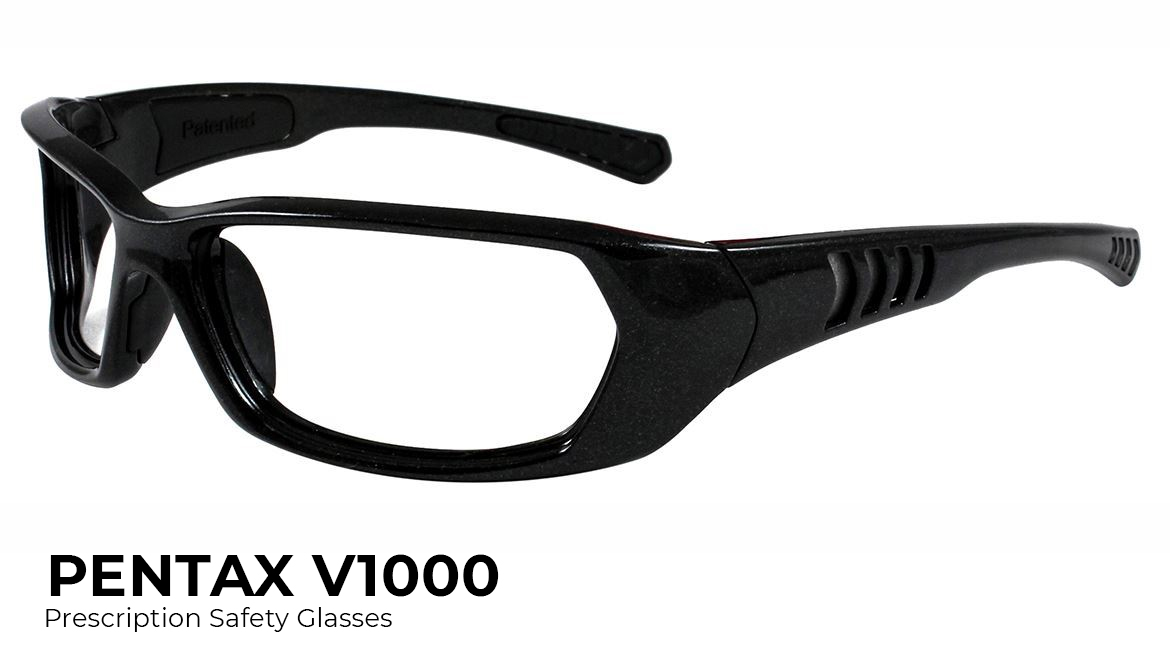 Just imagine, your expensive eyeglasses fall on the ground and smash into pieces. So sad. But Pentax ZT45-6 is a super cool safety glasses that are ANSI Z87 approved embedded with polycarbonate lenses. Wide temples of the sporty frame have soft arms that increase comfort while working in a harsh working environment. Buy safety glasses with an anti-fog coating for humid conditions.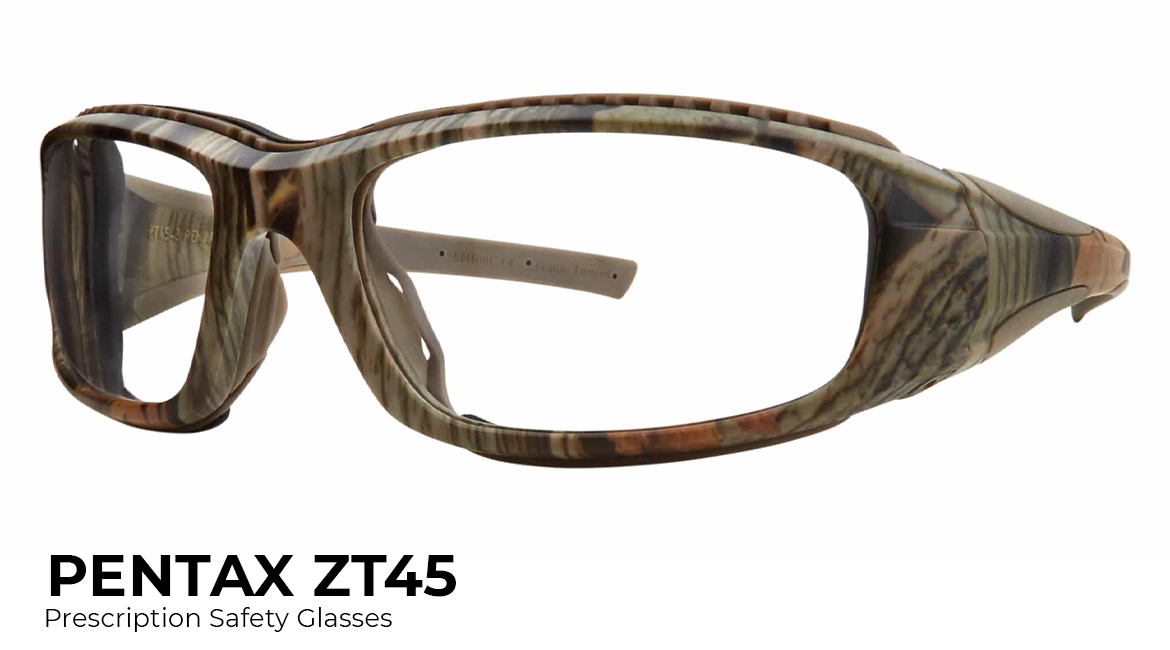 Summary:
Pick one safety pair for you because anti-fog safety glasses shield eyes from impact hazards whether you need to use them at industrial scale or regular work. Almost all safety pairs equipped with polycarbonate lenses come with scratch-resistant coating making these glasses enough durable.