Outdoor tasks need several safety gear due to exposure to different elements. If you are dealing with intricate jobs in an impact environment, you cannot compromise on your vision because it is the first and last thing you always need. That's why you need to pick the best transition safety glasses as a lifesaver.
Transition is a well-known brand for producing first-class photochromic lenses. These lenses have an incredible feature that lenses are active in the presence of bright light. They become clear in the absence of light. All this is happening due to the action of molecules in the lenses that react with the light intensity.
There are numerous tints available, and sometimes it becomes hard to choose the best one for your vision and tasks. Don't fret, check out these first-rated safety glasses and make easier your purchasing process. Avoid too quick shopping for photochromic lenses without knowing detail about them.
Top 10 Transition Safety Glasses:
People belong to different places, and of course, have different work environments. But they can take benefit from protective glasses effectively. They might require to pick the right kind of selection that can deliver you enough safety against certain hazards. There is a list of best transition safety eyewear to choose one designed for you. Otherwise, visit the website www.safetyeyeglasses.com and explore more products for protection against strong wind, flying particles, debris, and UV rays. Read out the following features and find the perfect model for your peepers.
1- Armourx 6001:
Sexy and slim shape Armourx 6001 photochromic lenses give you lightweight feelings. Yet this safety pair is too much stylish, but CSA and ANSI certifications make it unique from others. If you have photophobia and bright light gives you a headache feeling, this is made for you. Come out of the bright sunlight by wearing and getting comfort feelings. Polycarbonate lenses are shatterproof, and scratch-resistant coating protects your lenses from sudden crashes. Even you can these safety glasses when you are around electrical hazards and misty weather situations. These safety glasses will prevent your eyes from all-hazard radiation that can hurt your eyes seriously.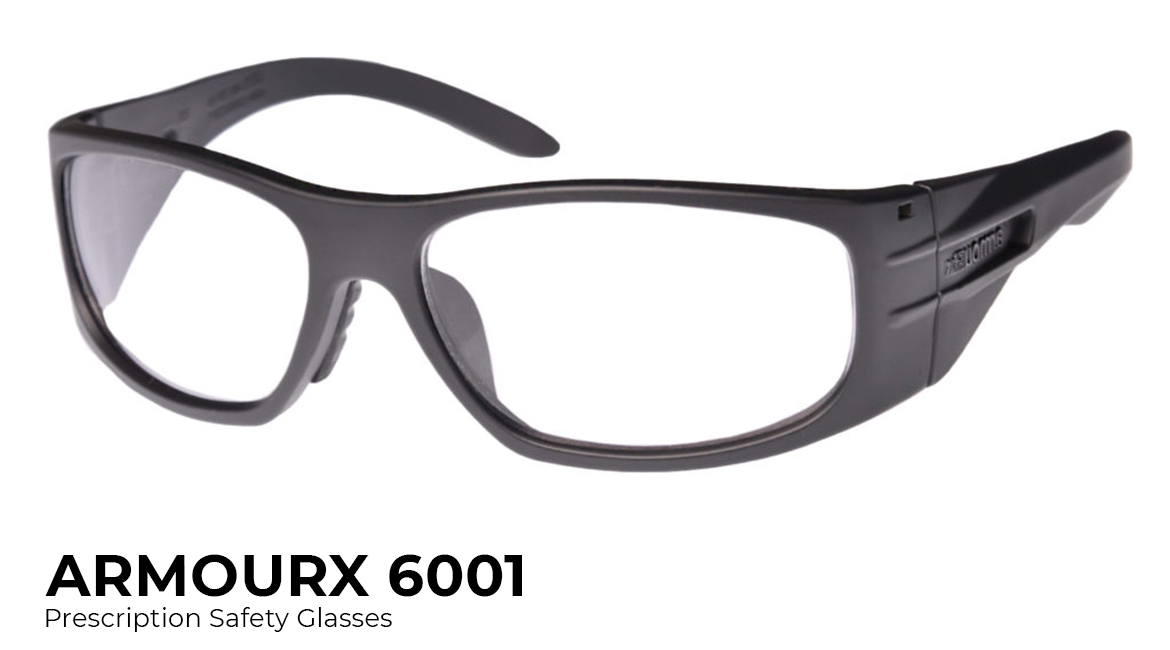 2- Armourx 6008:
Definitely, Armourx 6008 will be a refreshing addition to your safety eyewear collection. If you have bored with standard colors like black or gray, this safety pair would be the greatest change. Polycarbonate lenses make this safety pair resilient. So, be tension free by wearing them because it will give you the confidence to wear them in an industrial environment. The safety frame has a few striking bright color options that would look most elegant safety paired with photochromic lenses. And rubber features give you satisfaction for long hours' duty. You should buy it because of the best combination of styles, colors, and certified functionality.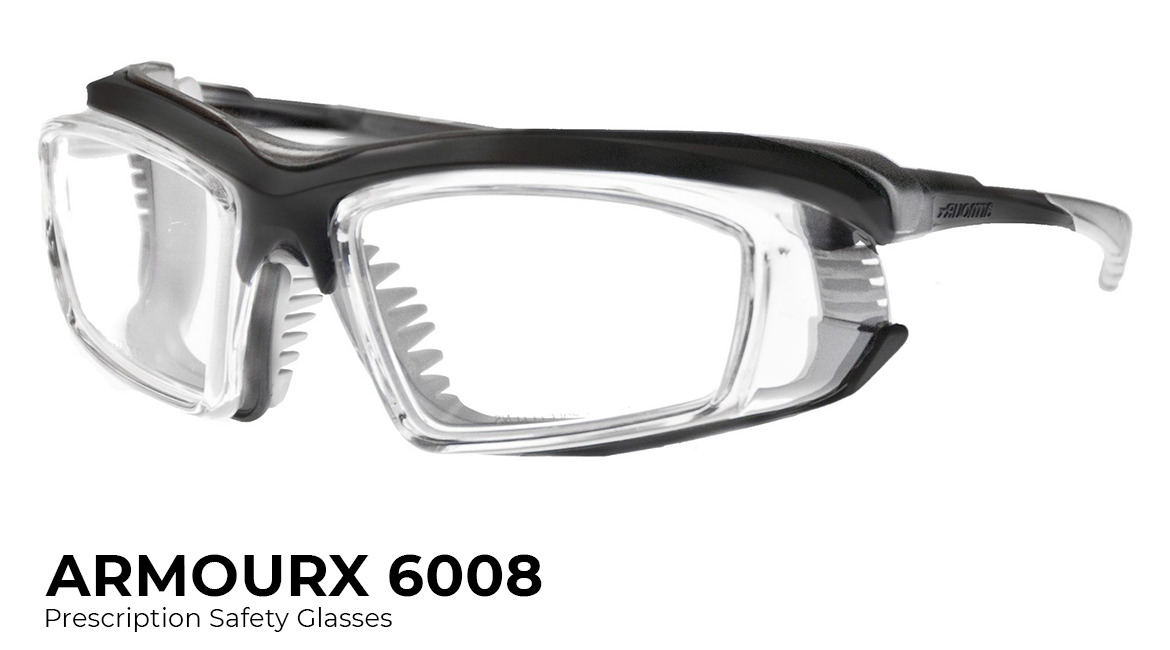 3- Armourx 6002:
You have indoor safety glasses, but off and on, you have to come out in an outdoor environment. What are you waiting for, go and grab Armourx 6002 because its vibrant colors make women more stylish and attractive? Get these transition safety glasses with photochromic lenses because it increases your activities option whether you are in or out in the settings. Don't worry about peripheral protection because thick temples will deliver you outstanding safety. People who want to look stylish but under 100% safety, don't look ahead because the Armoux safety pair will fulfill your demand.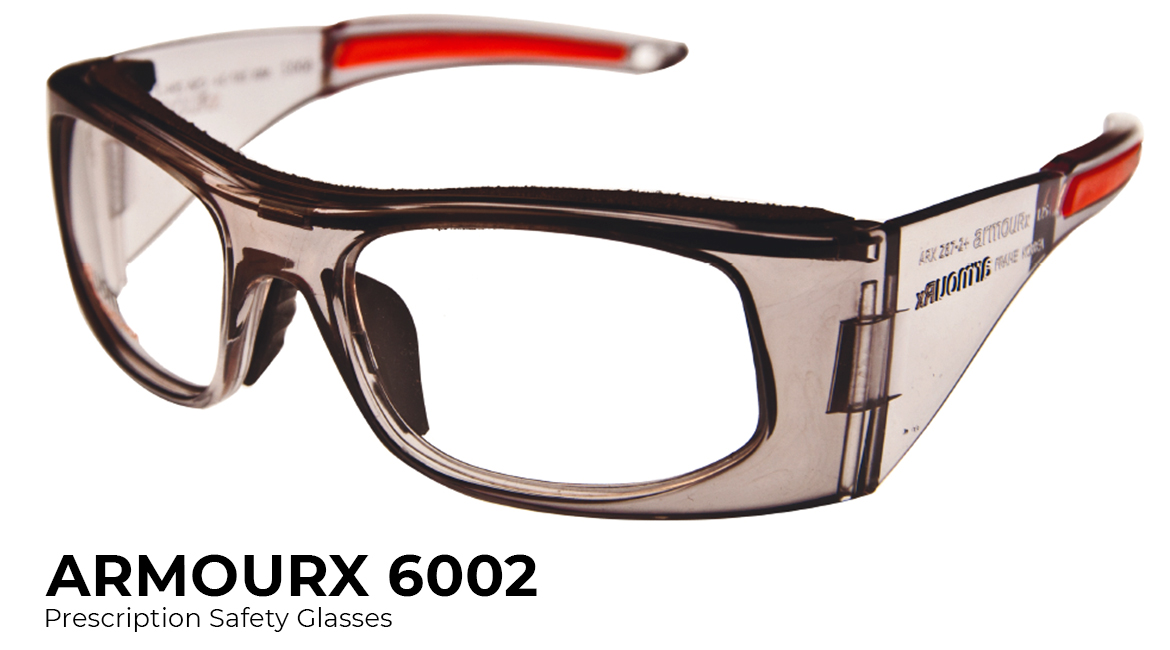 4- Armourx 7001:
By combining comfort and function, only Armourx 7001 comes to mind. Acetate frames come with removable side shields that are also ANSI certified to increase safety levels from the sides of the eyes. Many people look at a design that can keep them comfortable for a long day against harsh outside light. But they are perfectly suitable for indoor light after removing side shields. Such a wide range of coverage ensures you 100% blockages from impact hazards and enhances visibility. They are a perfect option for photochromic lenses because of the availability of hard resistance coating. Apart from transition lenses, these safety glasses have soft features that increase safety and comfort.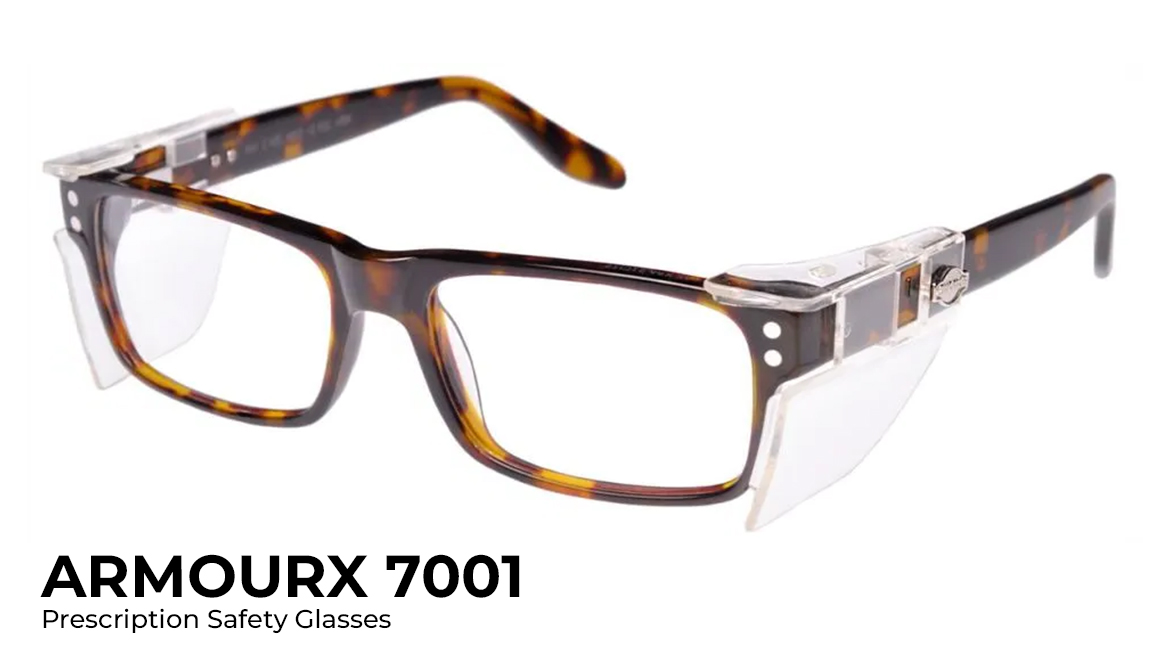 5- Pentax Eagle:
Everyone wants transition safety glasses that should be cool and can level up your fashion sense along with eyes safety. Wraparound frame design increases safety from temple sides, thus Pentax Eagle is a trustable option for your eyes. Don't look ahead because the transition lenses option makes lenses dark when they face bright light. So, this is a cool vibe along with the surety of optimum protection. Now your eyes will not experience eye strain when you have to stay under bright sunlight for several hours. This is because Pentax is an impressive model due to shatterproof manufacturing.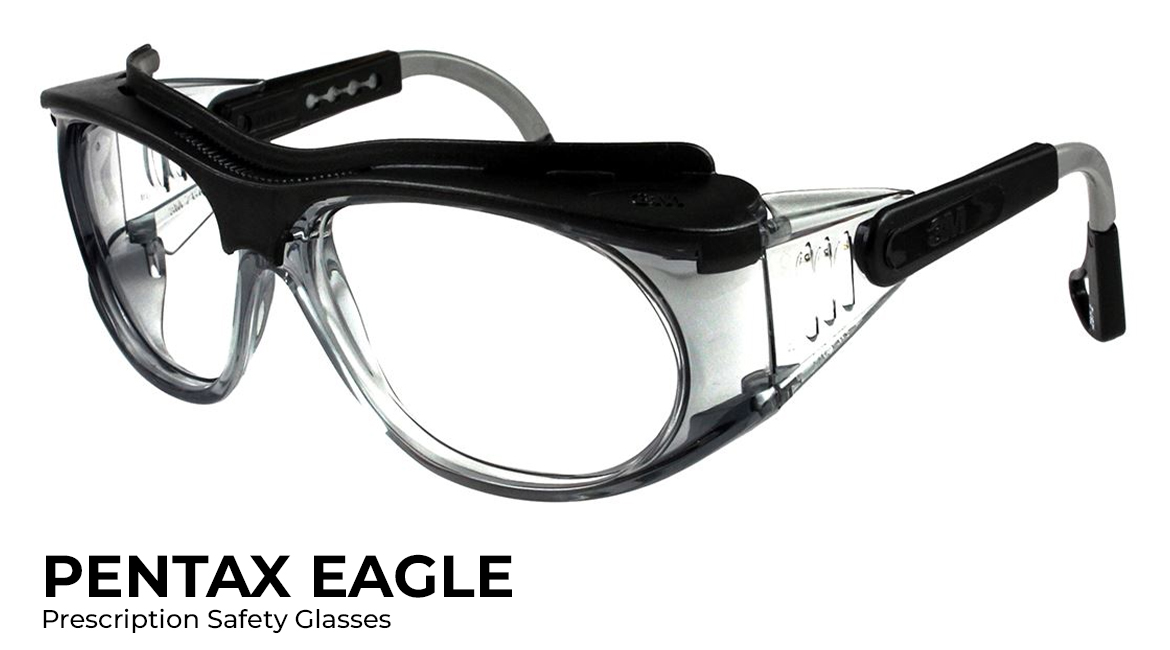 6- Pentax DX670:
Again Pentax family, great safety eyewear is the best amalgamation of safety and style. It can prove an incredible companion while working outdoors. The design-wise safety model is extremely lightweight that cannot make you discomfort for long hours. Soft rubber bridge is customizable for different fits on the nose bridge. Style-wise comes in two different colors that give you a professional vibe. For outdoor protection, these safety glasses come with removable side shields that can use against impact particles. With photochromic lenses, you can use this safety pair for multiple hazards.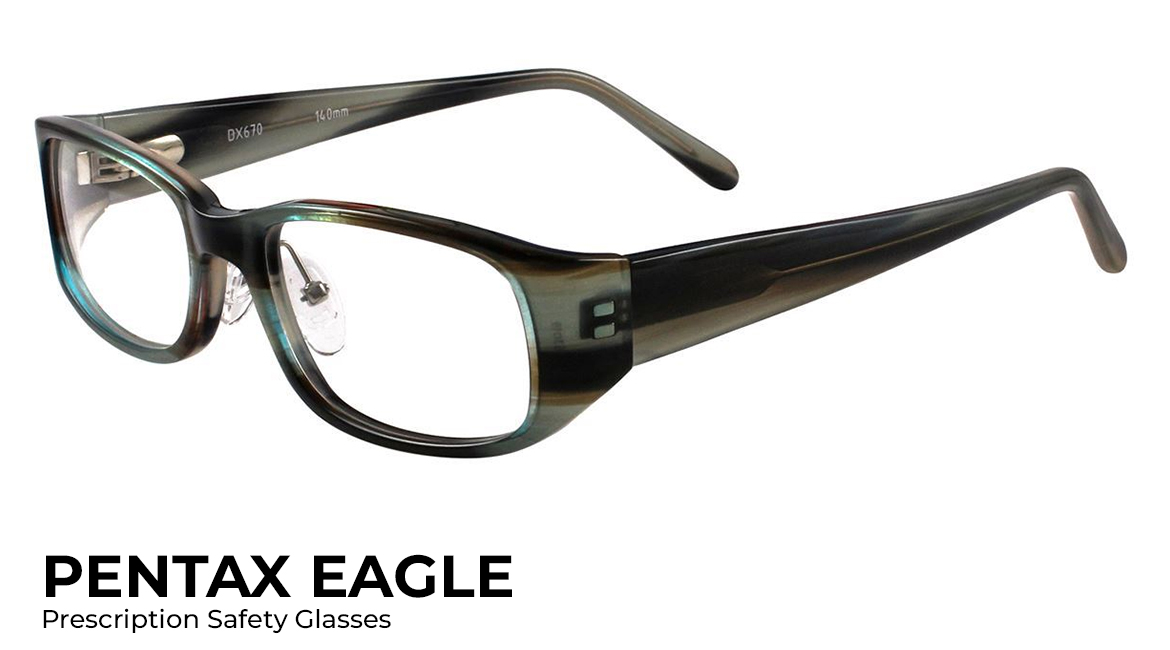 7- Armourx 6011:
Another piece of high-quality safety model with photochromic lenses, Armourx 6011 is ANSI approved. Many people claim that this is one of the best safety eyewear in their eyeglasses collection. The mixture of nylon impact frame and shatter resistance polycarbonate lenses increases safety for hazard work settings. Plus, the addition of transition lenses and scratch resistance coating deliver the durability to the eyeglasses for a long time. A high-quality protective frame is ANSI Z87.1 certified, and buy them with a one-year warranty. The scratch-resistant coating increases your confidence level because it will protect eyeglasses from shattering from sudden falls.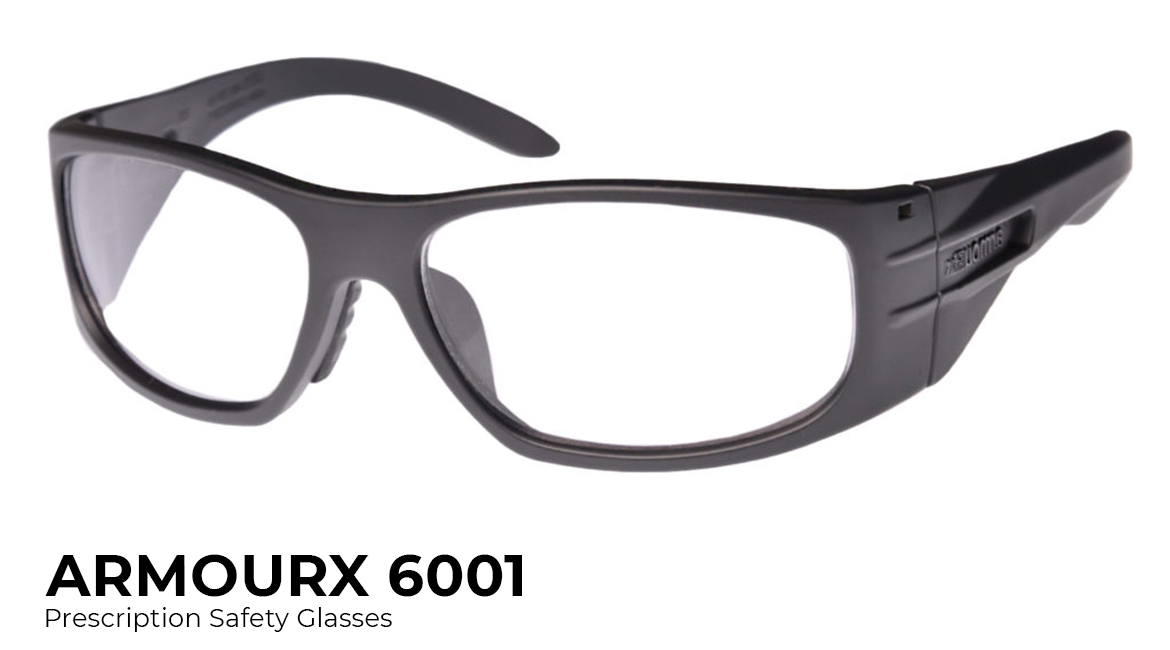 8- Armourx 7002:
Get a classic vibe because Armourx 7002 is one of the favorite eyewear of many people. Acetate frames provide you trendy look without altering the protection level. And the good news is such type of style will never go out of fashion because it adjusts almost all adult faces and highlight facial features. An integrated side shield delivers optimum protection from impact hazards. Availability in two incredible frame colors shields your eyes from debris, dust, and air particles. This classic style is a universal fit, and rubber features give you comfort for long hours. The support of removable side, shields allows you to wear them for all types of sports and outdoor activities.
<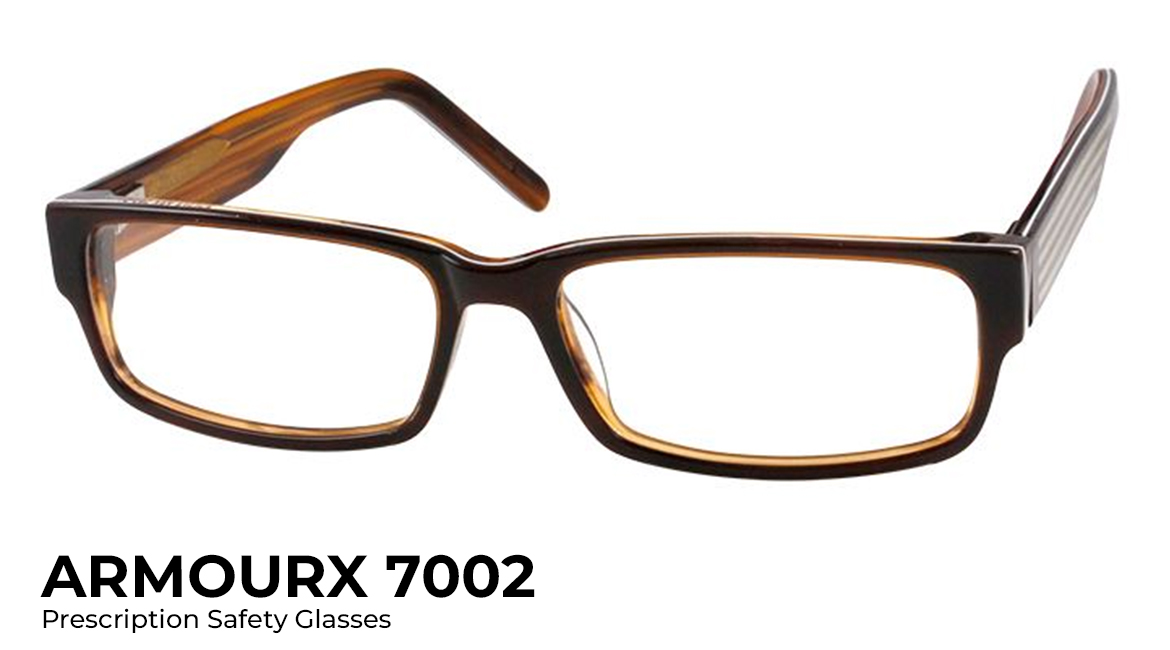 9- Armourx 6010:
Another Armourx model deserves a place in the collection of safety glasses. The safety pair is equipped with sufficient functions. The Black and brown design is a safe option for outdoor work and sports activities. Besides, ANSI certification delivers you optimum safety because it is a nice product designed for almost all occasions. A soft foam pad around the frame gives excellent protection from all directions. The distinct feature of protective glasses is transition lenses because these lenses quickly adapt to light conditions.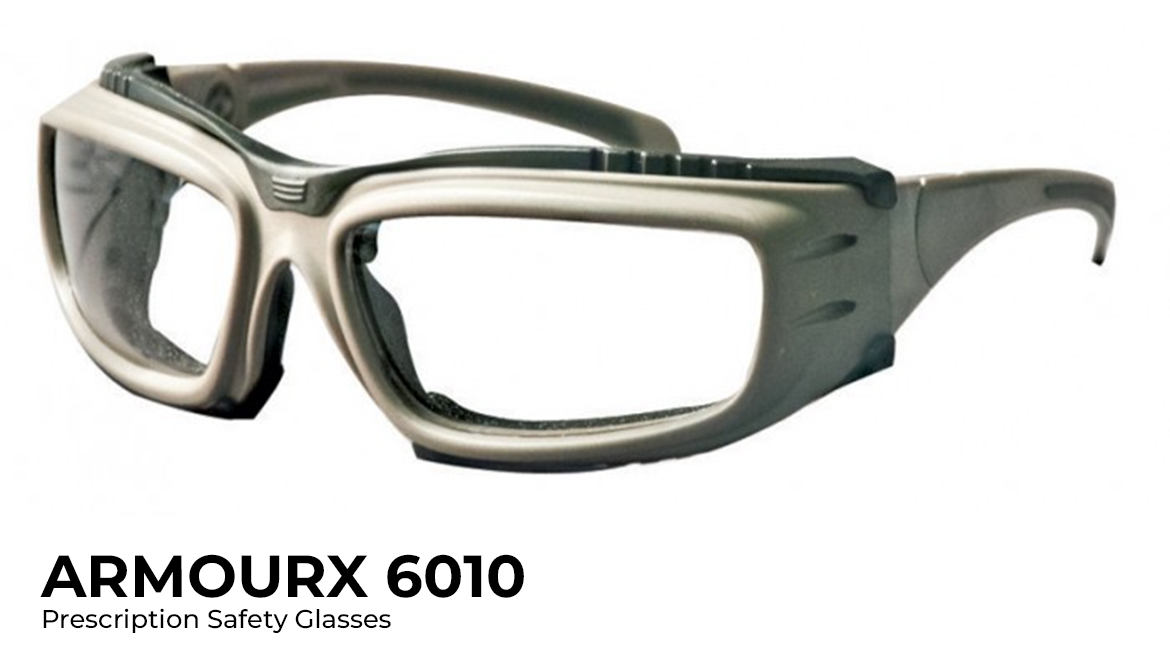 10- Pentax ZT45-8:
This is the next Pentax ZT45-8 entry and is extremely popular among many people due to a combination of comfortable enough functionalities. Such a compact design is designed for those people who have small to medium face skulls. The most significant feature is fitted flexibility in temples and look like goggles for impact tasks. So, they are first-class safety against dust, debris, and fast-flying objects.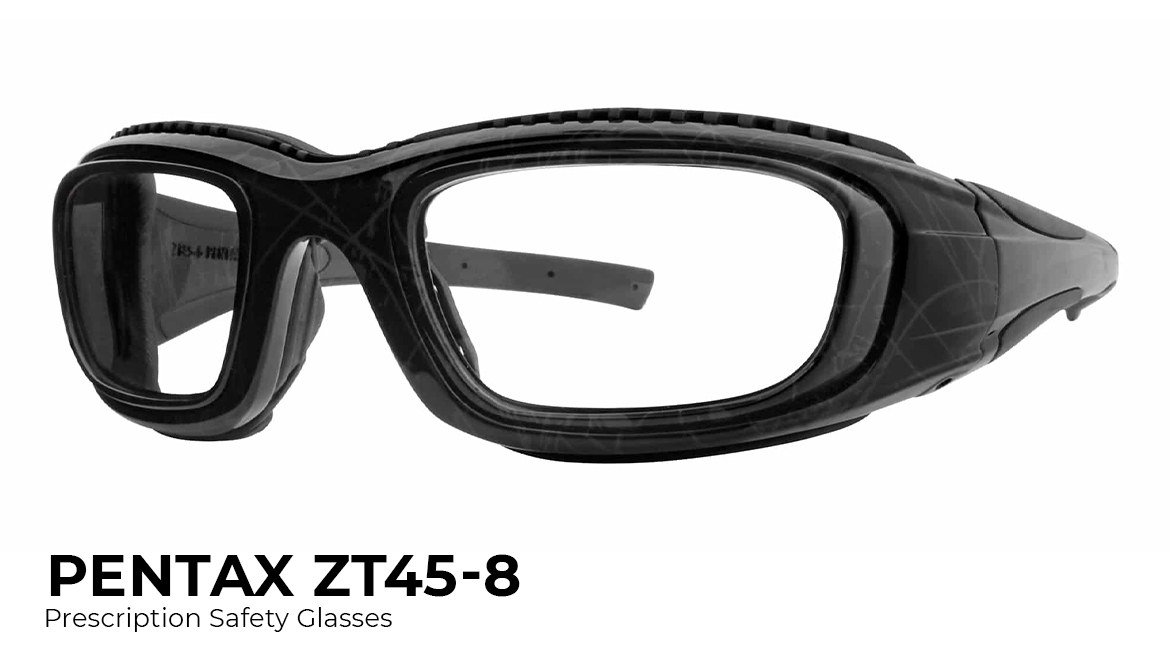 Summary:
Keep remembering finding the best transition safety glasses is not a big deal if you are well aware of what factors to look at. Most people just grab reputable brands without knowing what features need for their work. Hopefully, you have reached a final point for what you were searching for. Good luck with the entire process.