Glasses are the main element whenever you are going outside.  Therefore, you should ensure that you are wearing the right pair of glasses. Hence, the best glasses out there are from Safety Eye Glasses. These will surely be the best you ever use. There are some glasses that might have a label to protect your eyes. However, they fail to do so. There are numerous things to look at before you give the label of the best protection from rays and sunlight.
Companies need to use specially designed lenses that include other mirrors in them so that it gives your eyes the peace it needs. Some people are not that careful when it comes to sunglasses and some might not even tend to wear them. The major function of glasses is not just to look cool and classy but to protect your eyes. They are very fragile and if they get harmed then numerous complications will arise. Therefore, whenever you pick our protective glasses ensure that they provide the best safety.
The Brilliance in Safety EyeGlasses 
The glasses that are offered by Safety Eye Glasses are not just the typical glasses that you see in stores. They are more than that. These glasses have a ton to offer to their customers. The best thing about them is that they have a variety of different styles, colors, dimensions, shapes as well as categories of glasses. If you are looking for the best protective glasses for doing high-level activities then you can find those here as well.
Moreover, if you want to purchase glasses that have a decent look and are strong then you will be able to get those here as well. Hence, this is a wide area for you to choose your ideal glasses. There is no style or type that they have left out for their customers. Moreover, these glasses are not just normal ones but, they include some amazing features as well. Normally, when you head to a glasses store, they will plainly hand you the frame and sometimes not even the lens. However, this is not the deal when it comes to SEG.
Here Are Some of the Special Features of Protective Glasses
The frames of glasses are always designed to meet the needs and safety of the eyes in front. However, even though most of the glasses do fit into that category, it is important to look at some different aspects as well. All of these glasses do not tend to cover up the side of your eyes which is also an issue. It is true that covering up the front should be the main focus because eyes are placed like that. However, if you are in a place where there is a storm then the wind with all the dust and debris will be getting to your eyes from the sides.
This is why SEG have provided their glasses with removable side shields. These glasses have been given side armor which the user can remove and wear whenever they want to. This is one of the best things that will help protect your eyes from the side. Hence, this means that your eyes will be protected from all different angles to ensure that no harm comes to your eyes. Not only that but wearing glasses full time is a stressful thing to do especially if they are not comfortable. Therefore, these glasses come with the best comfort level as well because they have built-in rubber nose pads.
The Special Designs and Features 
When it comes to choosing glasses, the main thing that customers always look at is the design and if it is attractive. They are not wrong in their place because if you are going to be wearing something all day long then it should be something that is fashionable. Hence, you can always wear glasses as a fashion statement as well. Therefore, you will be able to find a ton of different varieties of glasses when you look into the collection of Safety EyeGlasses. There is nothing that you will miss when it comes to fashion. No matter what it is, the color, the design, the shape as well as structure, you will be able to find it here.
The frame of all the glasses that you will find is designed to meet the beauty standards of today's world. Therefore, you can wear them all day long without having to worry about them being a fashion statement or not. The revolution of glasses is big and before, people used to see glasses are a thing only nerds would wear. This also caused them to produce glasses that were simple and very undesirable. However, not the tables have turned and some people now wear glasses because they come in numerous different colors and shapes which add to their fashion and style.
Here are some Different Safety Glasses you Need to Try
As the world develops, it is essential for the things in it to grow as well. Therefore, as there is such a big change in the sector of glasses, Safety EyeGlasses brought more for you to try.
These glasses are different from regular glasses because of their majestic shape and color. It has embedded side armor so that your eyes are protected at all times. Moreover, the color given to the lens is baby pink so that it can be a fashion statement. These glasses are bulky and they also have a durable frame made out of plastic. You can find them in various sorts of fun vibrant colors like blue, orange, and pink. The style of these is more for safety purposes. Therefore, if you are going to do a tough activity then these would be best for you. The rectangular shape given to these glasses will also fit best all face types.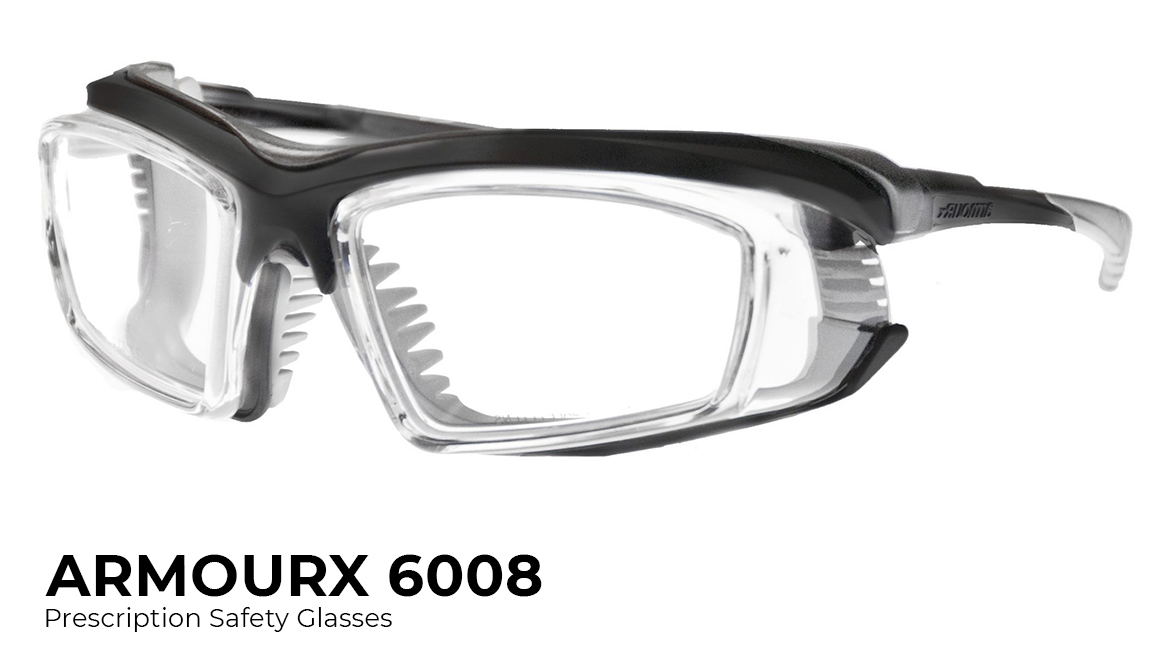 Astro Uvex 3003
The Astro Uves 3003 have been given a unique futuristic appeal to them. These glasses are known for their shape and the vibe they present. The design includes the side arms of these glasses as well. They have an embedded shape and layout given to them which is seen in no other pair. Moreover, these glasses also come in full coverage from the eyes to the sides. Therefore, ensuring safety for the eyes is no big deal for these. You can find these glasses in clear white as well as striking blue. The material used to make these glasses is plastic which makes them durable and strong. These wrap around your face the best so that no element can damage your eyes.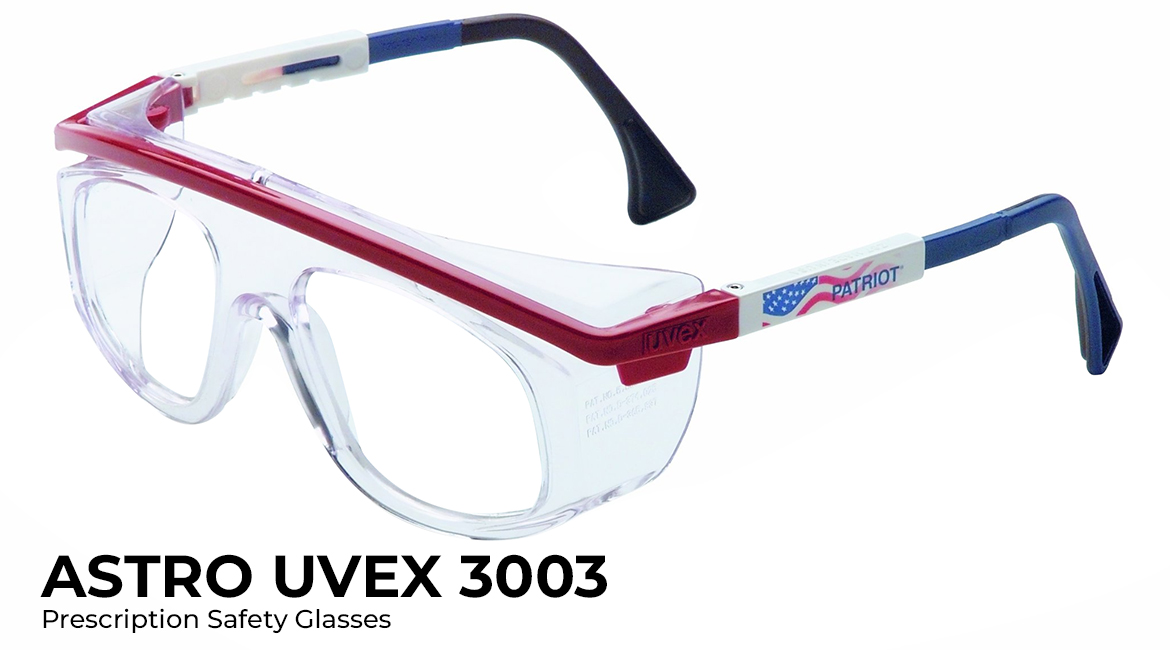 View Details
These glasses are made mainly for those who have a weak eye-sight. The ArmourX E2505P is a full rim glass that ensures that they are durable and strong. These glasses also come with removable side shields that the user can remove and put on whenever they wish to. Hence, they can customize their glasses as well. Moreover, these glasses are made of stainless steel which adds to their durability. They also come with built-in nose pads so that the user finds them comfortable wearing them all day long. Lastly, they have been granted the shape oval so that everyone can enjoy wearing them easily.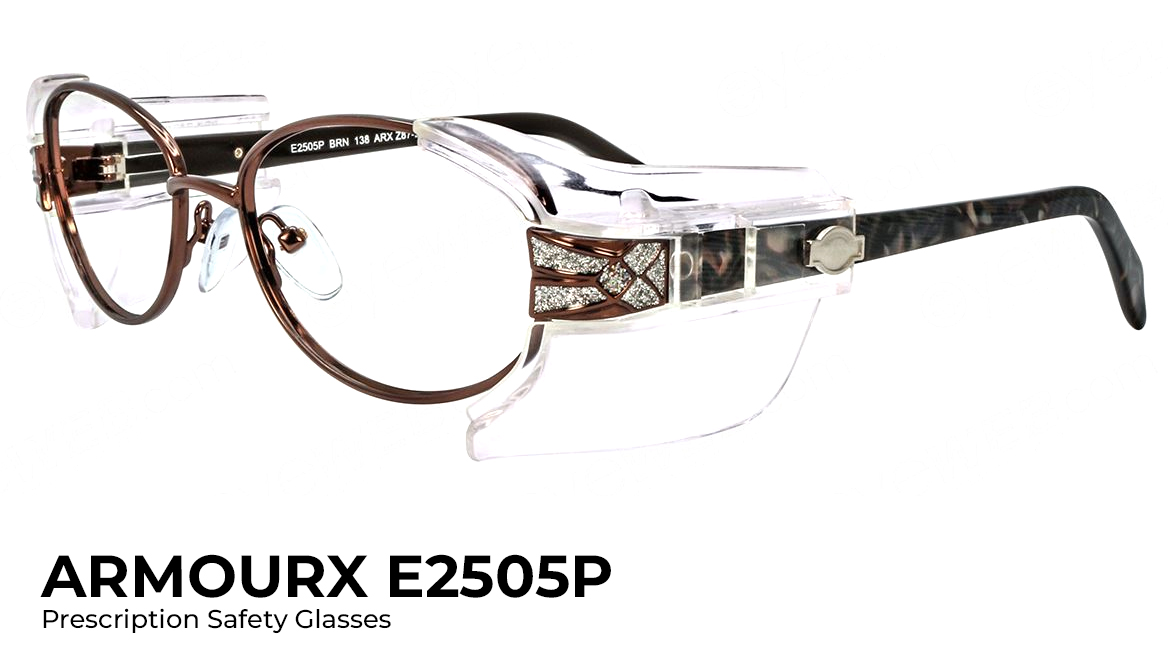 These have a different shapes given so that they can stand out from the rest. The shape of these glasses is rectangular which surely fits all different face types. The Armourx E2054P has also been given built-in features such as rubber nose pads to ensure comfort. Moreover, they also come with removable side shields so that users can adjust them according to their preferences. Moreover, the temples of these glasses are bent to the best size so that they stay wherever you want them to stay. They also come with rubber temples so that they do not fall off that easily.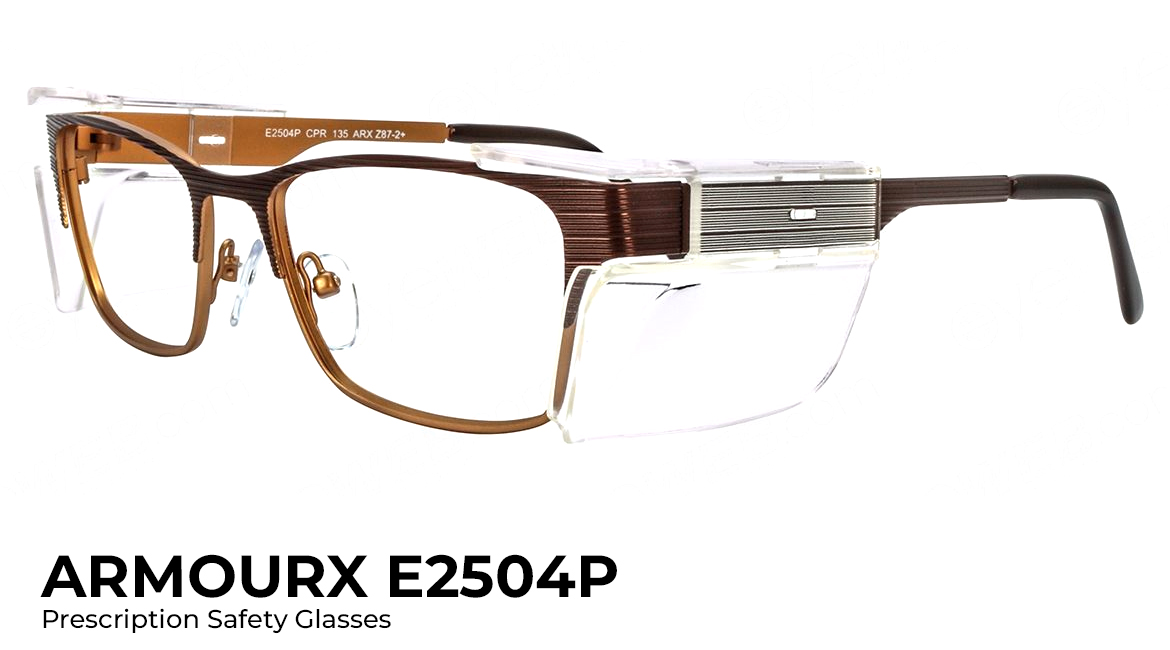 Armourx 6002 has all the protective elements that you would want. You will be able to get these glasses in a variety of different colors such as black, blue, grey, white, and pink. Hence, the color options for colors are endless. They have a rectangular shape to them and they are made of plastic to ensure toughness. Moreover, they are best useful for people who love sports and want a suction cup feel for their eyes. They are of the full-rim which makes them best for achieving numerous capabilities. The side arms of these glasses are also thick so that they do not break any time soon.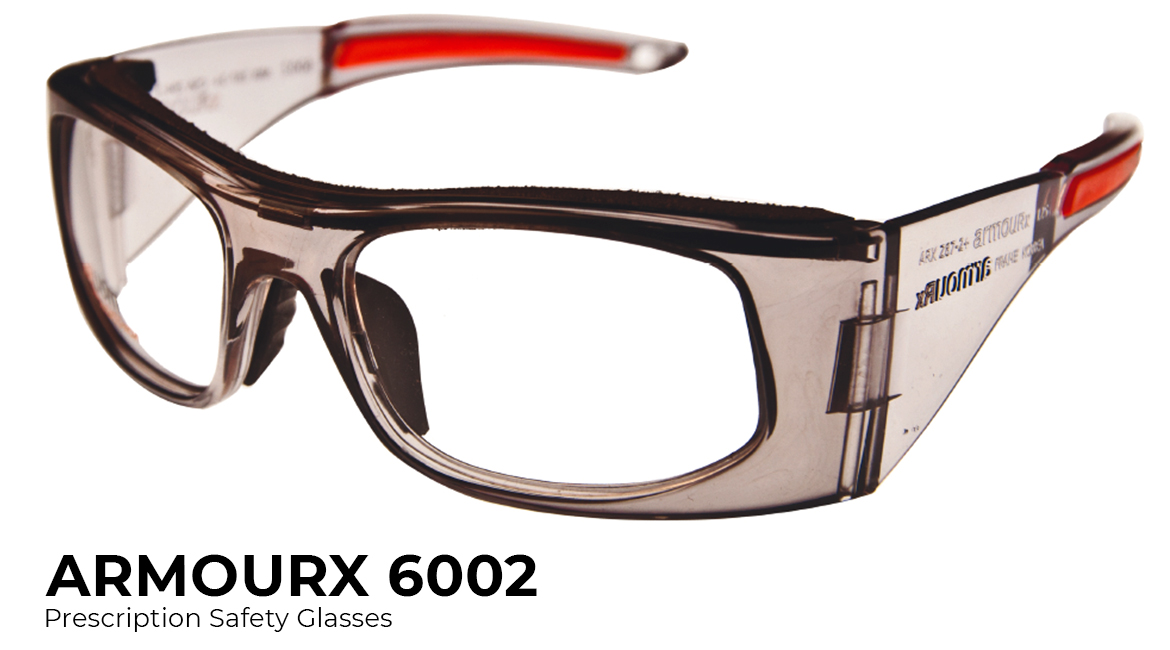 There are numerous other glasses that you can try on as well like Armourx 6005, Armourx 7900, Armourx E2500, Artcraft WF831SS and Hudson H1
The Main Elements of Lenses
All different types of lenses are supposed to be lightweight and clear. However, this does not mean that you lower the quality of the lens. When it comes to making them, manufacturers should use the best suitable material for their lenses. It is to ensure that customers can see clearly and they can also manage to wear them on a day-to-day basis without worrying about how heavy they are. The world is on the move to make strong but lightweight frames. Hence, making heavy lenses will just add to the weight making no difference.
Moreover, when it comes to the color of lenses, you need to ensure that the color is not troubling the user. This does not mean that you should not add color to your lenses but, they should be in such a way that they do not cause any problem seeing. There are tons of different colors you can add when it comes to lenses. However, clear ones are the best. That is because they provide a clear and nice vision where users can see perfectly. Moreover, to ensure that the lenses are shooting off different harmful rays, Safety EyeGlasses added a protective layer too. This will ensure that your eyes are well-protected.
Sources of Ventilation 
As Safety Eyeglasses have numerous different safety wear which has a wrap-around feature, they have also added room for ventilation. This allows airflow through the end pieces of the frame. Hence, during its manufacturing, all of this should be kept in mind. The end-piece is what helps the air keep coming in which helps to keep your eyes cool. Moreover, the best part about this is that it reduces the fog which can occur if there is no ventilation. There is nose pad ventilation as well so that there is no fog that distracts the user.
Managing sweat is also something that should be taken into consideration. In order to control sweat when it comes to safety glasses, Safety EyeGlasses have ensured the best frame so that all users are comfortable wearing them. No one would want to deal with sweat when it comes to wearing glasses. That is because most people have to wear them every day for the rest of their lives. This is done by having a good length of temples. This will enable airflow from the vents which will allow a cooling effect. Hence, this will dry off your sweat and moisture away within seconds. Another way to control this is by having a thinned-out inner bottom eye-wire. This should be in close contact with the back surface of the lens which allows sweat and moisture to drain off easily.
Ensuring the Best and Most Accurate Fit 
When are choosing from a wide range of glasses and spot the ones that you like, you will obviously want to try them on. However, sometimes those glasses do not fit which not only causes embarrassment but, also you feel demotivated. However, when you come to Safety Eye Glasses, you will be able to choose the glasses that you attract the most without having to worry about your size. All of these glasses are available in different sizes and the shape that is given to them meets the requirements of all face shapes and types.
Final Words
Protective glasses are a need of everyone working in environment with hazards. You can find amazing collection at SEG and choose your favorite brand for safety glasses and more.