Your child's safety is your top priority as a parent or guardian. It is particularly true for activities that involve highly unsafe materials or environments. In these conditions, it is crucial to offer significant safety gear to your child, such as safety eyeglasses. Kids' safety glasses can shield their eyes from dust, debris, flying particles, and other potentially harmful substances.
Top Safety Glasses for Kids
With summer nearing, children will be preparing for a variety of outdoor sports. Although, parents enjoy seeing their children outside participating in healthy activities such as racquetball, soccer, basketball, baseball, and many more. Parents also want to ensure that their kids are safe. There are a lot of different things depending on the sport.
But eye protection is essential for every outdoor adventure. Not only does the proper pair of safety glasses protect your child's eyes from flying debris, but it also keeps out dust or flying particles from the eyes. Because of the rumble-tumble movement that occurs with outdoor activities and sports, parents need to protect their children's eyewear.
Parents are unwilling to let their children return home from playing outside with broken safety eyewear. It's challenging to advise kids not to play "too rough," or "go easy," with the glasses every time. Kids like to feel the excitement of the sports in which they participate. Therefore, we're so excited to offer the best kids' glasses. These glasses have certain features designed according to children's needs.
Choose one of the six incredible styles for your child to protect their eyes while playing intensely.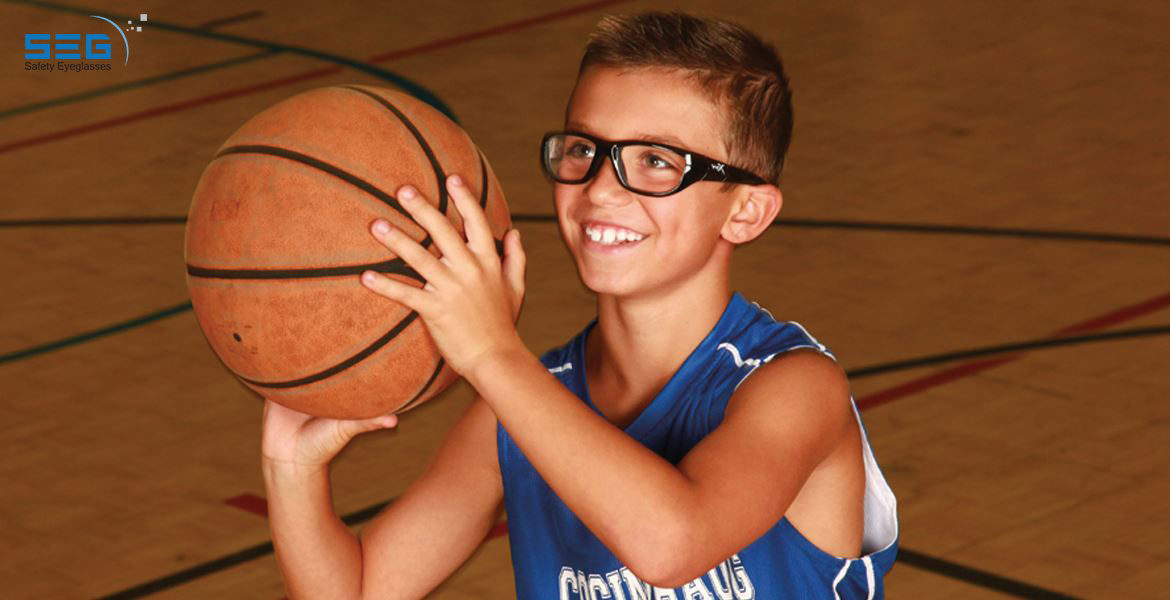 1.      Youth Force Wiley X Flash
The Youth Force Wiley X Flash safety glasses always comes with a reliability assurance. Fulfilling ASTM F803 safety criteria is just the introduction to how these safety glasses satisfy safety regulations. A special T-Shell lens coating provides scratch resistance. Furthermore, you don't need to fret about the sun's harmful rays because these lenses offer 100% UVA and UVB safety. Your children will enjoy the frame's color options, which include:
Matte black w/lightening, graphite/black, royal blue/lime green, and rock candy pink.
2.      Wiley X Flip
While considering children's eyewear, shatterproof lenses are a game changer. The Wiley X Flip safety glasses satisfies all safety regulations and has functionalities that your children will enjoy. Delicate rubberized nose pads and temple tips provide a secure fit. It also includes elastic straps that perfectly fit around the temples. Choose the stylish color your kid loves from the following options:
Lapis blue/orange, black demi frame, and high risk red black frame
3.      Wiley X Leap
Polycarbonate lenses are the signs of durable and field-ready. Anti-scratch lenses allow children to play freely. Play in the sun or on a cloudy day with these 100% UVA/UVB-secured lenses. You won't have to worry about your child getting sunburned while enjoying the summer sun. The Wiley X Leap safety glasses easily accommodate your growing kids or use the temple arms with rubber tips. As a convenience, the protective glasses come with a hard plastic case plus a zippered microfiber bag. Choose one of the following color options:
Brown demi blue grotto frame, matte black, and black mars red frame.
4.      Wiley X Fierce
Discover how is it simple to enjoy outdoor activities with Wiley X Fierce safety glasses. These safety glasses are adequately comfortable because they are adjustable. With any of Wiley X glasses, you are ensured to meet the strict safety requirements. These glasses are available in two fantastic colors:
Matte blue indigo/grey, dark silver/red.
5.      Wiley X Gamer
Enjoy the Gamer line's style and toughness. When your children receive these eye-catching frames, they will be willing for outdoor fun. The Wiley X Gamer safety glasses frames are comfortable and lightweight to wear because of making with long-lasting polycarbonate material. With distortion-free lenses, your child can see everything with incredible clarity. They will have the necessary protection to participate in the game, whether tossing or kicking the ball. They can dive, jump, and run into a base without the fear of dropping their best safety glasses. Choose one of the following color options to rejoice your children:
Matte black/dark silver, gloss black/metallic blue.
6.      Wiley X Bounce
This is for the girlies! Wiley X Bounce safety glasses offered in an array of color options and is designed for young girls who want practical and fashionable glasses. These ANSI-rated safety eyewear frames have spring hinges and are highly resilient. If you want to boost your child's confidence, the WX BOUNCE is the product you're looking for.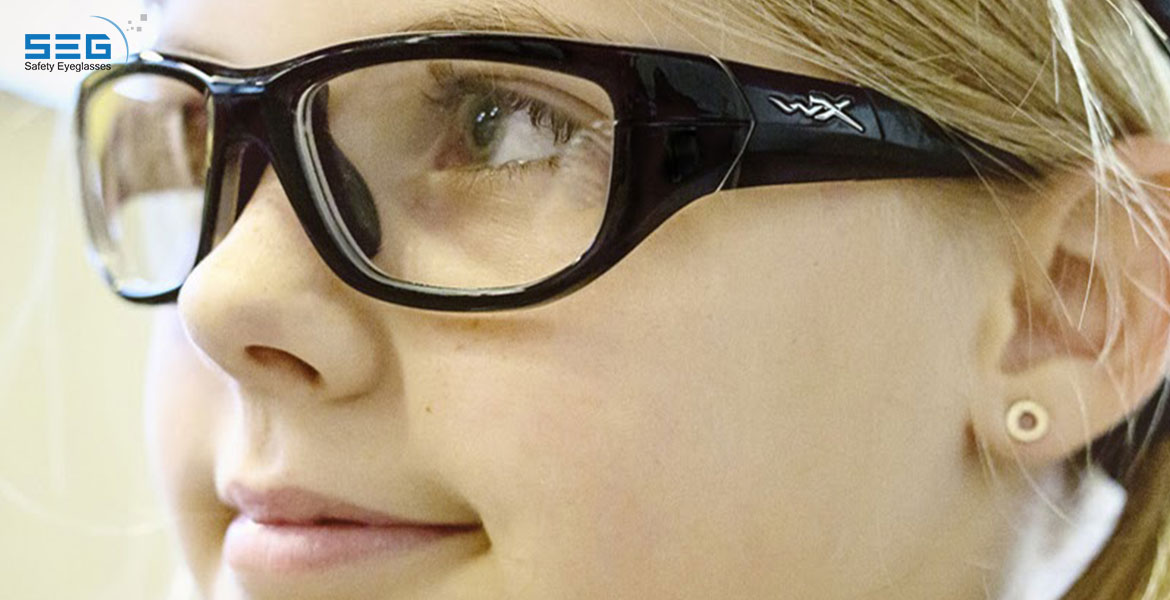 Considerations when selecting kid's safety glasses
There are multiple factors to consider when selecting safety glasses for young kids, including:
         Size and Fit - It is critical to select glasses that comfortably and securely fit your child's face because poor fitting can lead to discomfort and are ineffective at safeguarding their eyes.
         Material - Look for prescription safety glasses crafted from long-lasting, impact-resistant materials like polycarbonate.
         Lens Coatings - Anti-scratch and anti-fog coatings can help glasses last longer and increase visibility.
         UV Protection - Look for sunglasses that provide UV protection.
Get the ideal pair of safety glasses for kids online
As a result of the increasing popularity of Wileyx kid glasses, SafetyEyeglasses (SEG) stocks an extensive line of safety glasses for kids. Due to a significant increase in orders for kids' glasses, we are getting huge orders. Many eyewear companies now manufacture safety glasses for children. But Wiley is far ahead. The quality of Wiley X's manufacturing process for kids' prescription safety glasses online is unrivaled.
It creates a significant quality difference from other eyewear. The research and technology to design safety glasses that you would be delighted to purchase for your kid. Our website lets you explore the many kid's safety glasses options we offer. Besides, we have best-selling items on our website among others, and we deliver genuine items. Order your children's best safety glasses online today.