Squinting your eyes or shielding them with ordinary eyewear is not enough protection for the eyes. By these techniques, you cannot shield your eyes from possible injuries. Hold on, and you are nervous about finding the perfect Z87 safety glasses for your eyes? Don't worry because this post is for you to choose the best protective glasses from the top safety glasses 2022. Wear them to prevent your eyes from unhappy hazards and injuries.
Keep remembering, don't consider safety eyewear mere an accessory. They are the strongest protocol from the highest dangerous jobs. Whether you have a constructor worker or dealing with hazardous liquids, the right pair of safety specs will keep your eyes secure from dust, debris, spills, and flying particles. For more options, you must visit safetyeyeglasses.com for once. We have the best solutions for your eyes.
How To Pick the Best z87 Safety Glasses for the Worksite?
Although the entire choosing process for protective specs depends on your working requirement. People are involved in different work conditions like fumes, bacteria, viruses, hot liquids, and other particles. Thus, they need safety that provides them protection at 360 degrees around the eyes.
Safety from large particles, these workers may require thicker lenses and protective frames that can deal with potential hazards. Every pair of safety glasses should be ANSI Z87, particularly if you have to wear them for a hazardous situation. Before buying any Z87 safety glasses, you need to be concerned about a few additional features that can enhance its safety criteria.
Material is the number one feature that needs extra concern, and most of them are crafted with polycarbonate material. This material can deal with almost all the pressure of gases, chemicals, and particles entering into eyes. Some of them are designed with glass material, but they are not suggestable to use when you are in a working area.
The thickness of the lenses is also an essential feature of concern because safety glasses should have thick lenses. So that they don't shatter when you are working in dangerous settings like sports, wooden particles, and many more professions like this.
Additional features are also essential as anti-fog coating, wraparound lenses, and magnifying lenses.
Thus, you must care for all these features because you need high-quality Safety Eyeglasses and invest in them for once.
Top 8 Z87 Safety Glasses:
However, the lenses of Pentax Maxim Air Seal are lined with a brow bar on the top side of the frame. These safety glasses have wraparound side shields for utmost protection. However, they are less expensive than other options but deliver perfect safety due to ANSI Z87 certification. Rubber temple tips and nose pads offer comfortable fitting on almost all adult faces. Many viewers are too impressed due to its comfortability, and it is the best piece against the foggy condition. They wouldn't fog up any matter in which applications are wearing them. The 100% seal delivers ultimate protection from UV rays. This black color magical eyewear would impress you due to its super performance.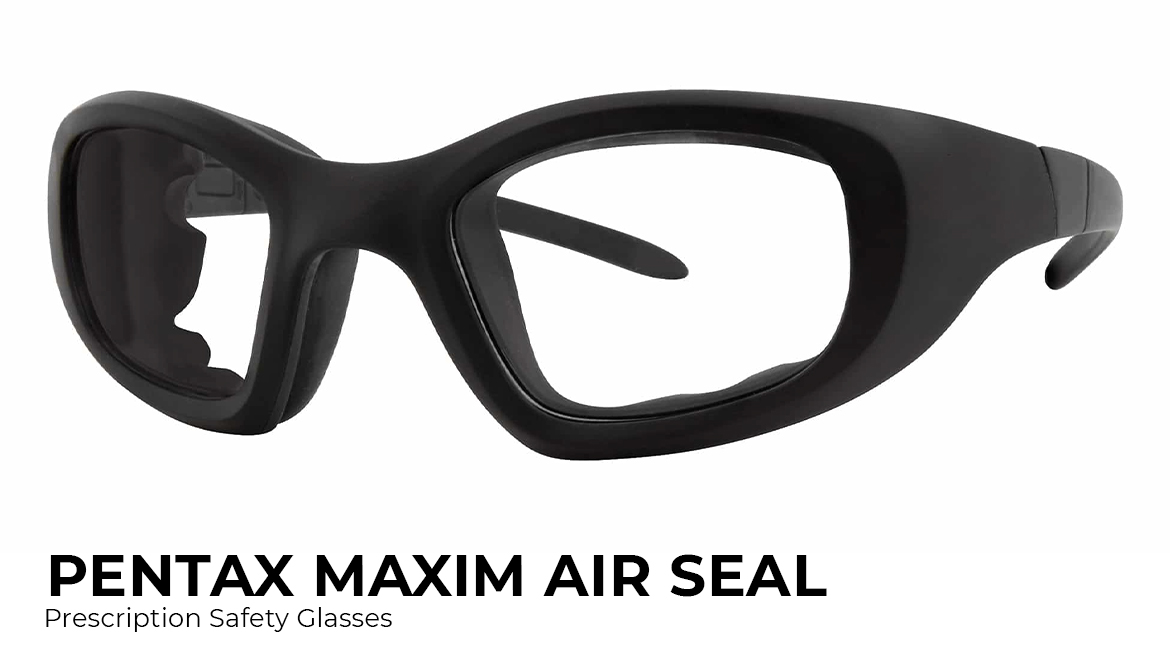 Pentax V1000 safety glasses are ANSI Z87 certified, lightweight, and comfortable frames are for all industrial and home improvement projects. This will protect you from any annoyance and inconvenience situation that occurs in a cold atmosphere. Broad lenses provide you with enhanced visual access with a crystal clear view. And they give you an option to choose shaded lenses of your choice as per work requirements. If you are a sports lover but don't compromise safety and style, Pentax could be the final choice for your eyes. This is a durable and lightweight safety pair for impact workbench. Cost-effective is another attractive feature that can impress you.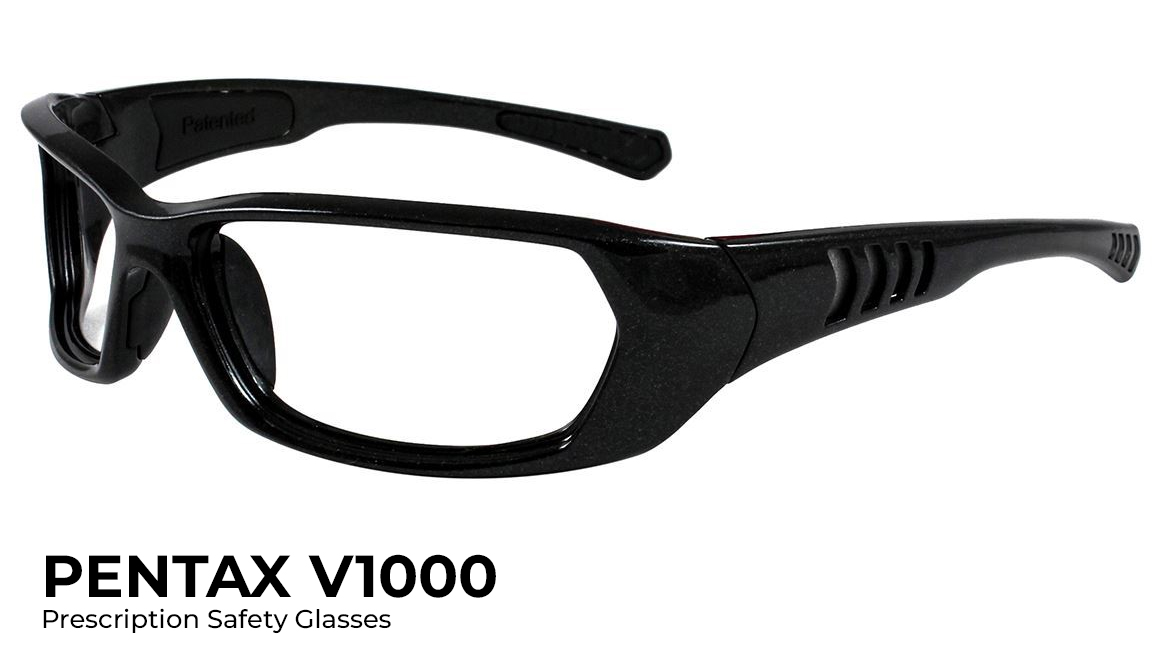 Pentax ZT200 is another safety pair designed for professional and DIY projects because of its lightweight and comfortable features. Besides, safety glasses are widely known they will not give any feelings of weighty or bulky while wearing at the workplace. Thus, we confirm the long-lasting comfort for several hours without straining your eyes. As far as a safety concern, Pentax meets the ANSI Z87 standard with confirmation of CSA safety criteria. The first attractive thing is its secure wraparound shape means super safety from temple sides. Available in vibrant colors make them more popular among many users because they can easily match their style.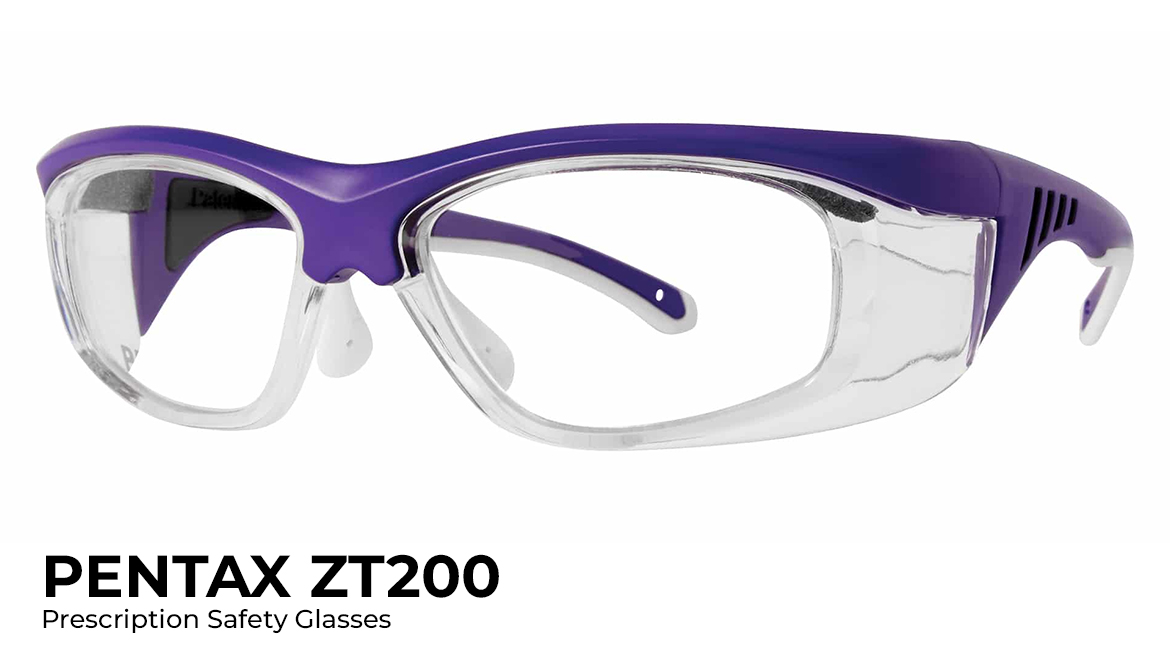 Another incredible piece of safety eyewear of the Pentax family is Pentax ZT45-8. This pair is not only stylish, but plastic manufacturing makes them comfortable and lightweight. There is no excuse not to wear protective glasses due to their bulky features. Thus, Pentax has proved wrong all myths about safety glasses. Safety stamps ANSI Z87 approved high-impact safety for dangerous professions tasks. When we combine excellent performance and durability in one safety pair, Pentax ZT45-8 is just the perfect option. The highest p with a trendy look will help to maintain personal identity at workplaces.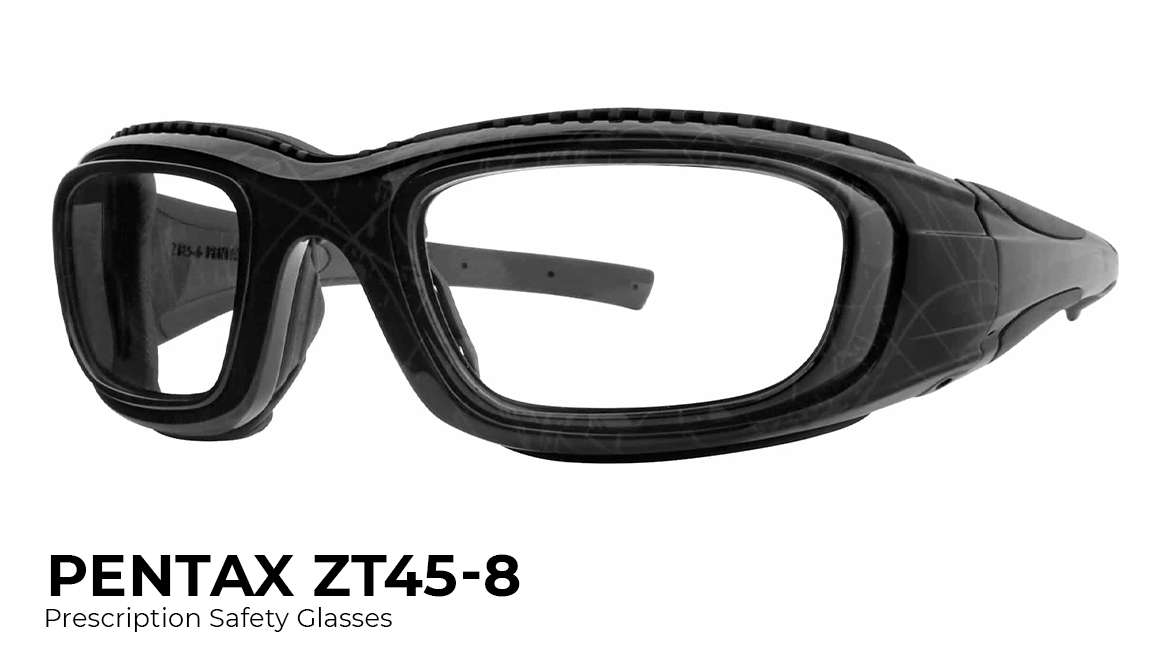 Unarguably, Pentax A2000 has impressive performance because of a report of many customers. Furthermore, a perfect grip on your face and ANSI Z87 certification deliver ideal defense to your eyes while performing impact tasks. These safety glasses also offer peripheral protection to eyes, and clear lenses give a crystal clear view. Right fitted eyeglasses don't allow dangerous things to hurt eyes, and lightweight features let you wear them for several hours. If you have residency in a cold or foggy environment, don't fret because the safety lenses are fog-resistant. Wishing to find a safety pair with ultimate protection, don't look ahead to Pentax A2000.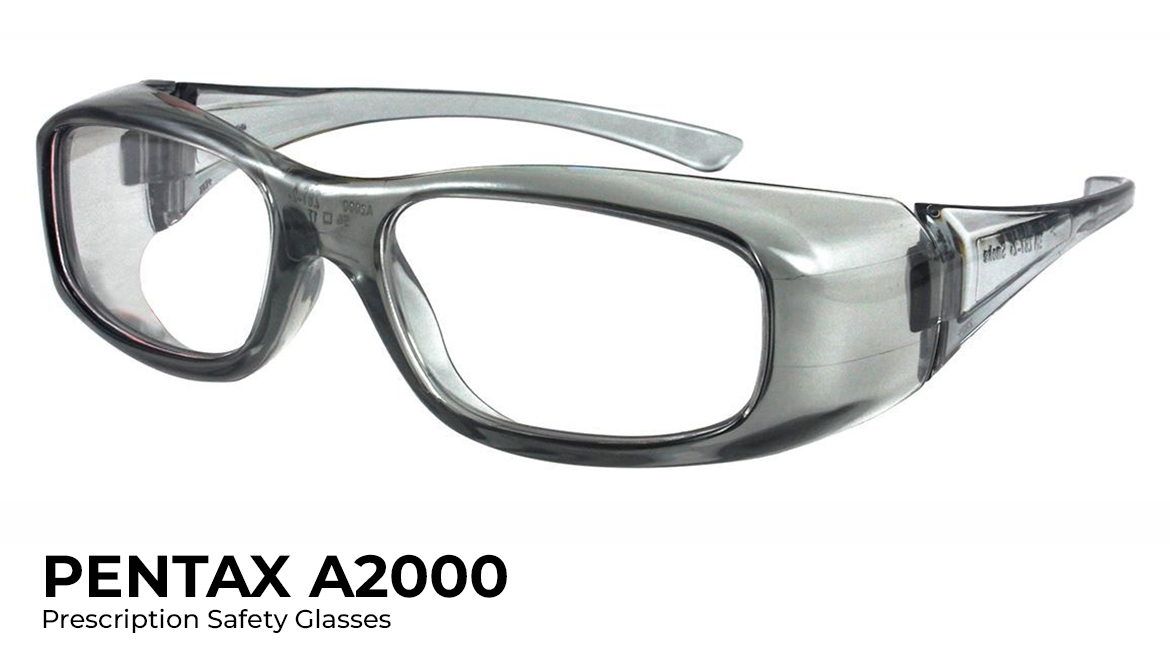 Be ready to wear Onguard OG240S safety glasses for various applications like workshops, industries, and even laborites. You would definitely appreciate it due to its classic style and bold design with scratch-resistant coating. ANSI Z87 safety certification and polycarbonate lenses confirm ultimate safety in rough conditions. The wraparound design ensures peripheral safety, and the excellent grip doesn't allow dust debris into the eyes. If you are a sports lover and style is your weakness, no more safety pairs than Onguard can satisfy your need. Your eyes would remain secure no matter how harsh the environment you have.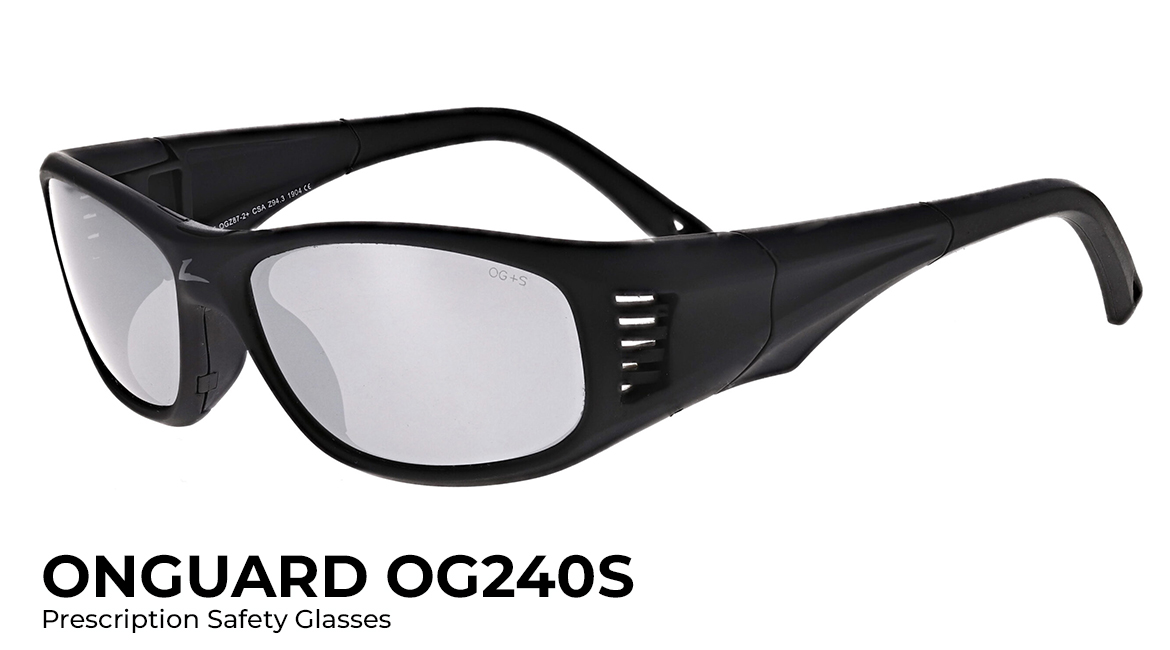 Another incredible family member of Onguard is equipped with style and functional features. This is Onguard OG230S is fashion-forward style with a wraparound shape for ultimate protection. Get striking colors of your favorite vibe that cannot ignore to try once. Effective safety with ANSI Z87 features and the best thing they are available for prescription lenses. One most appealing thing is their comfort grip around your head without irritating any skin area. Don't create any obstacle for peripheral view and let your constant focus on your task.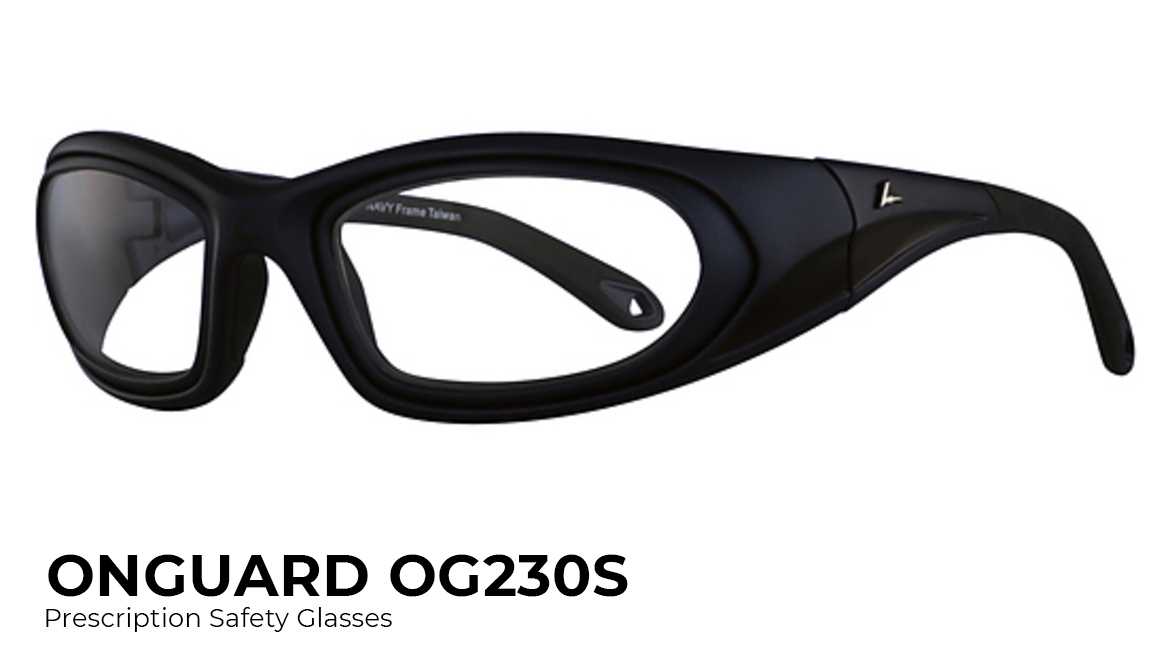 Don't be anxious for utmost protection for your peepers because Artcraft WF971 is crafted to satisfy every worker. Modern finishing and frame manufacturing with acetate frame will deliver ultimate durability to your eyewear in front of hazard work settings. The ANSI Z87 requirement and scratch resistance lenses are the best features to accept these masterpiece safety glasses. They are super lightweight and allow wearers to wear them for long hours without straining eyes. Go ahead because these safety glasses will not disappoint you.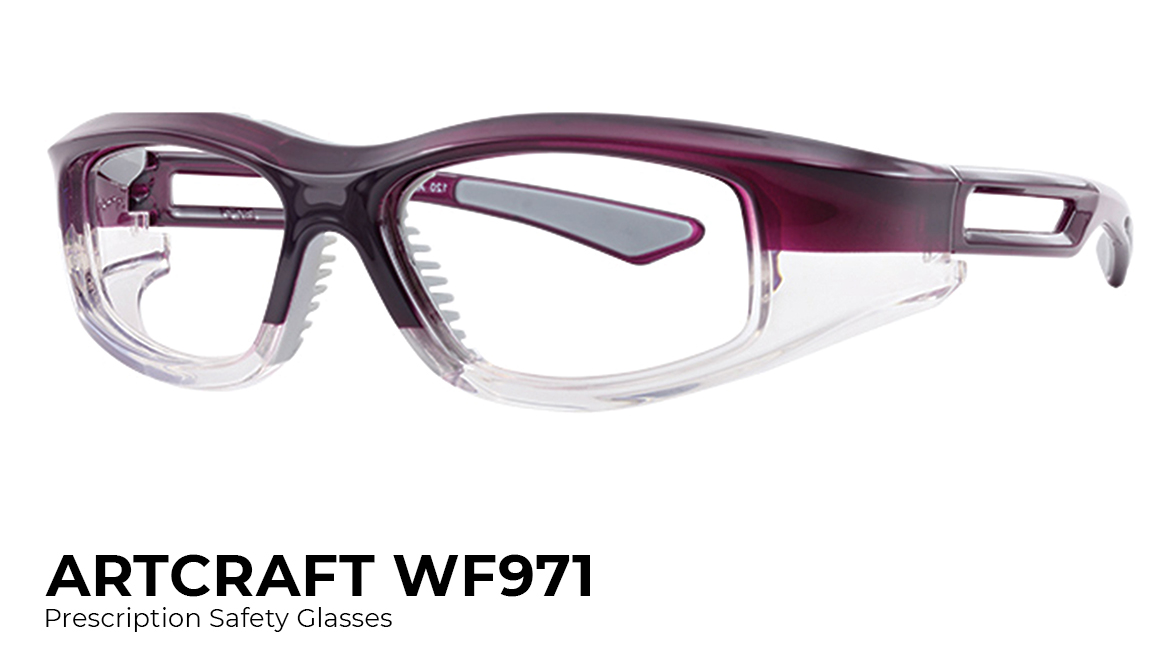 Summary:
With the help of well-fitted Z87 safety glasses, you can perform the task efficiently and even keep protective at working place. Whether you are a fashionista or need safety glasses with higher magnification, the best options are listed above in the list of safety glasses.