Whether you belong to a medical professional, working in the industry, craftsperson, or an artist, safety sunglasses are necessary personal protective equipment. Ultimately, you have one set of beautiful eyes and don't want to lose them just in a minor accident. Flying fast projectiles, harmful ultraviolet rays, and dangerous chemicals can directly affect your valuable ocular health.
Thus, we are listing the top 10 best safety sunglasses that can get safetyeyeglasses.com. Every available model designed a little distinct niche. That's why read them carefully to make sure choose the right pair of safety glasses with the best and most accurate fit. Our main goal is to support you to get the best understanding of certification and specifications. So that you can make worth investment for perfect eyesight.
Top 10 Safety Sunglasses to Defend your Precious Vision:
A rapid search for protective eyewear divulges an awesome choice and plethora of options that have meaningless sound. But are you sure that you can confidently buy the best protection for your eyes without breaking your bank? Before starting, click here to check out these first-class protective shades latest in the market.
Are you looking for impact safety for eyes that sporty style should not be the only feature, grab Ongurad OG240S. They are designed with impact plastic and have sturdy wraparound frames. What's more, you require when a solid brand is in your hand. Heavy-duty safety glasses are equipped with the soundest features that make them perfect for impact places. A full wraparound frame has broad lenses that deliver ultimate coverage without sacrificing your wide vision field. Rubber arms tips and nose pads provide a snug grip around your face without hurting your skin contact area.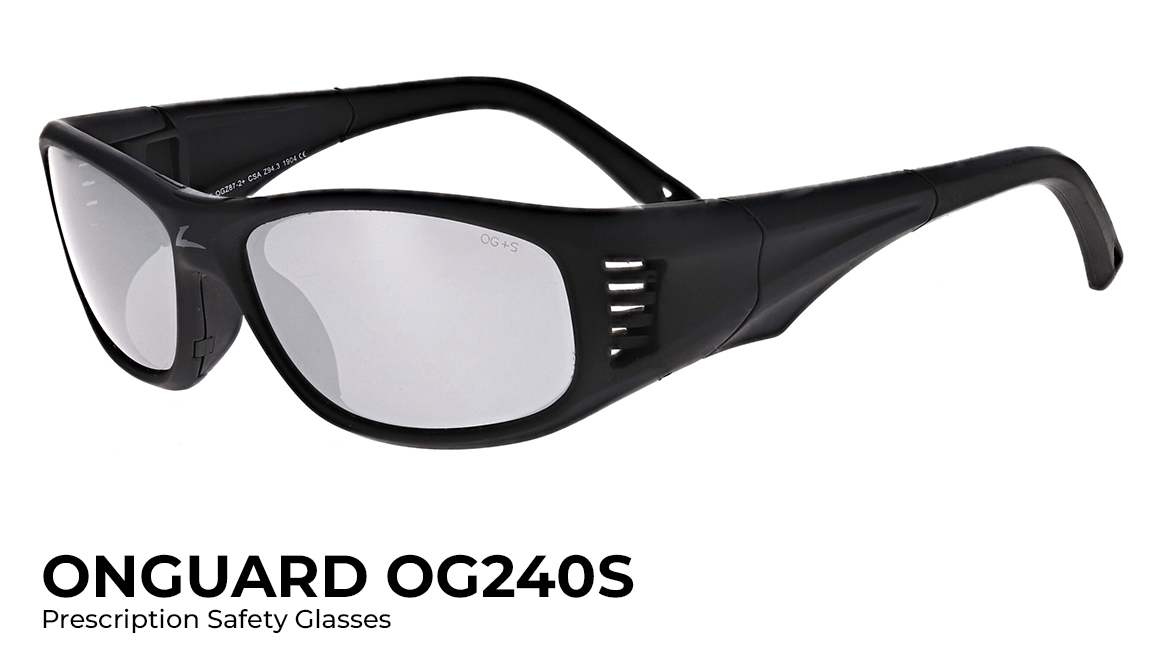 Are you really aware of the top safety rating? It means the safety pair should bear the ANSI Z87.1 certification for certified safety. Besides, this is an American rating for protection from optical rays, fast-flying particles, and many more impacts objects. Helmet compatibility safety glasses are OSHA approved, and anti-glare coating is perfect for sunny days. Besides, industrial-rated safety eyewear can be perfectly used for almost all kinds of impact job places. The anti-scratch coating will deliver you 100% distortion-free vision.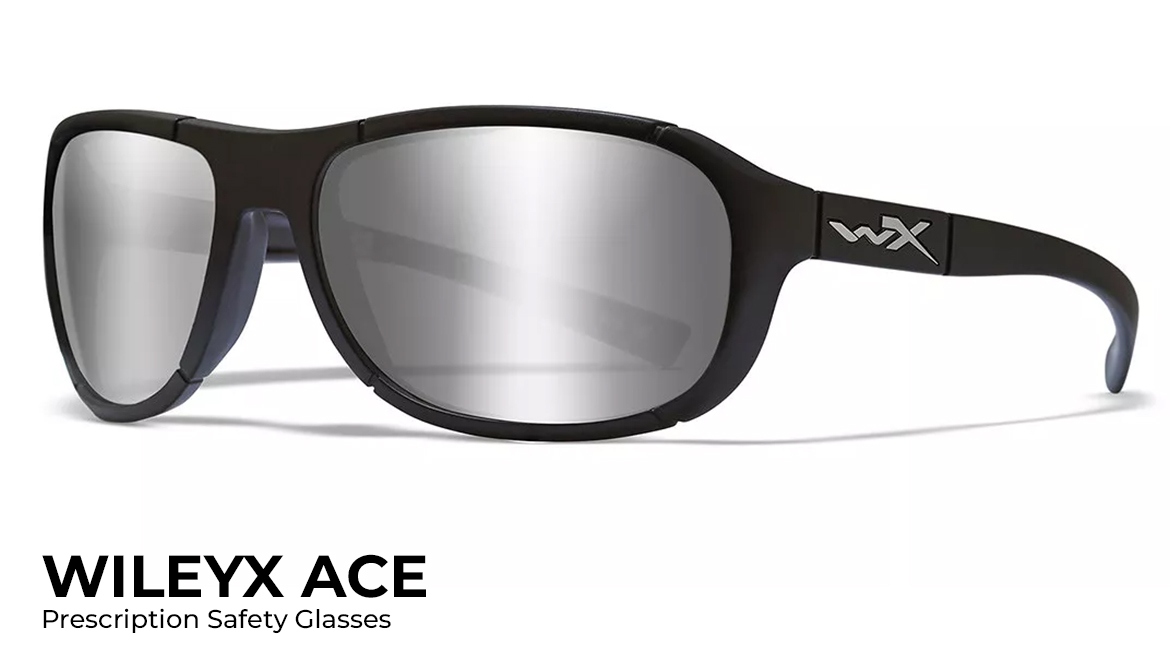 Full rim protective is ANSI Z87.1 safety standard safety glasses are the perfect choice due to affordable cost. Designed with robust polycarbonate lenses can hold all wear and tear without disturbing its shape. Ballistic standard glasses deliver you fine details while performing detail work. Sporty design frame has dual-injected rubber temples, and nose pads offer a snug fit for long hours. Thus wileyx safety glasses are an ideal option for all outdoor activities.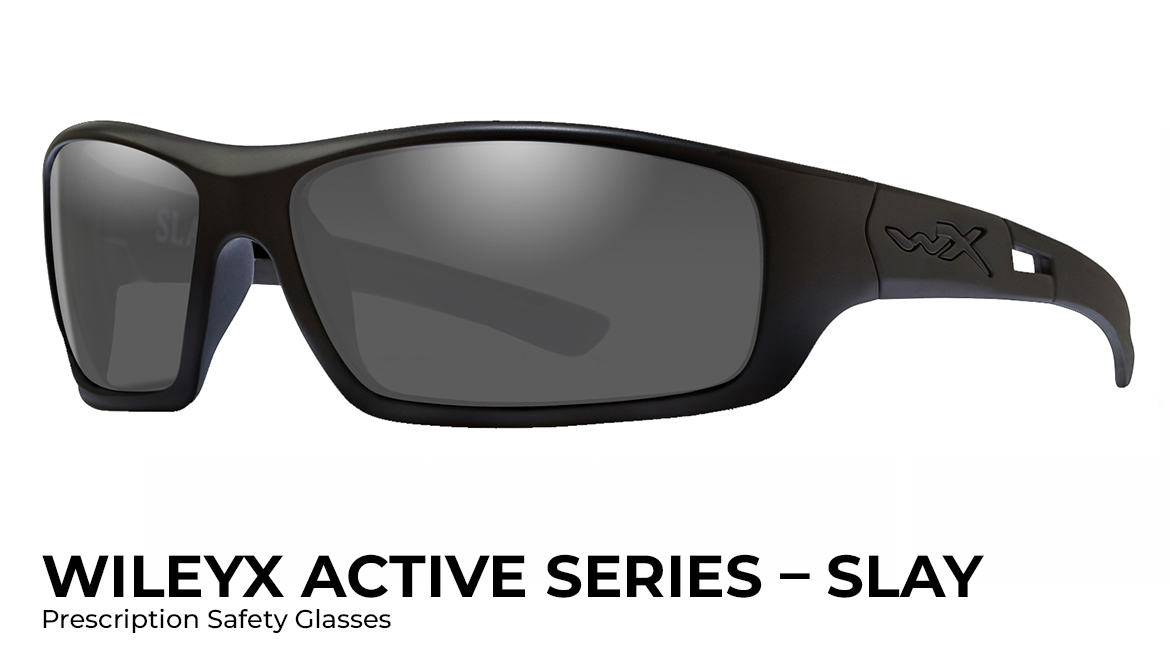 Shop Wileyx Active Series Slay
Wileyx ASPECT safety eyewear is constructed to use for long hours wearing because it provides optimum safety. The wraparound design is perfect for peripheral protection without disturbing side views too. Flexible fitted safety glasses can perfectly sit on an individual face without hurting skin contact places. Mirror coating is well suited for the prevention of harmful glare during day hours. Scratch resistance coating means your protective tool will serve a robust job. Wileyx ASPECT constructor is a solid build with the approval of ANSI Z87.1.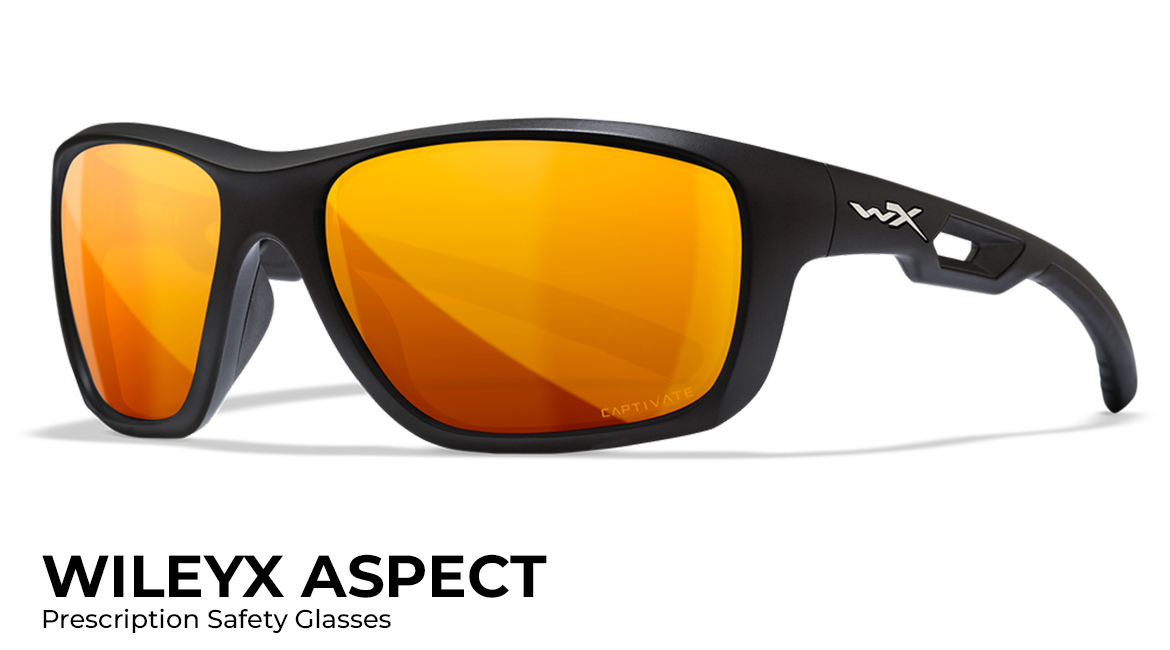 Wileyx Brick semi wraparound style frame delivers high-grade safety from harmful radiation. These high-quality lenses let 20% visible light. The availability of a replaceable facial cavity provides a snug seal around the eyes. Thus don't allow debris, fine dust, and splash into eyes. Additional lens features are anti-reflect and anti-fog coating for vision enhancement in a critical situation.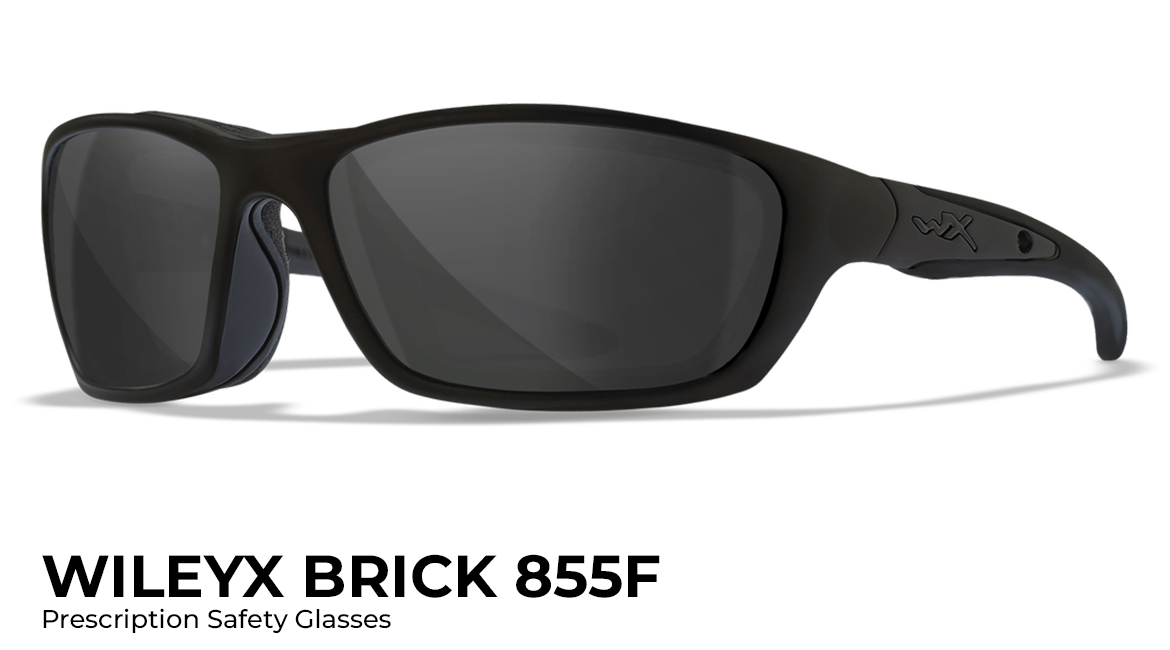 While Wileyx COMPASS is strongly beyond the price spectrum because they are more than best. Curve temple safety glasses excellently work for eyes safety and peripheral coverage too. Don't limit your speed and movement due to eyewear because shatterproof lenses provide you with 100% visibility at any distance. The replaceable facial cavity ensures excellent safety from debris, peripheral light, and dust. Besides, UV 400nm ensures 100% safety from ultraviolet rays. Thus get an overall unmatched experience with functional and stylish safety eyewear.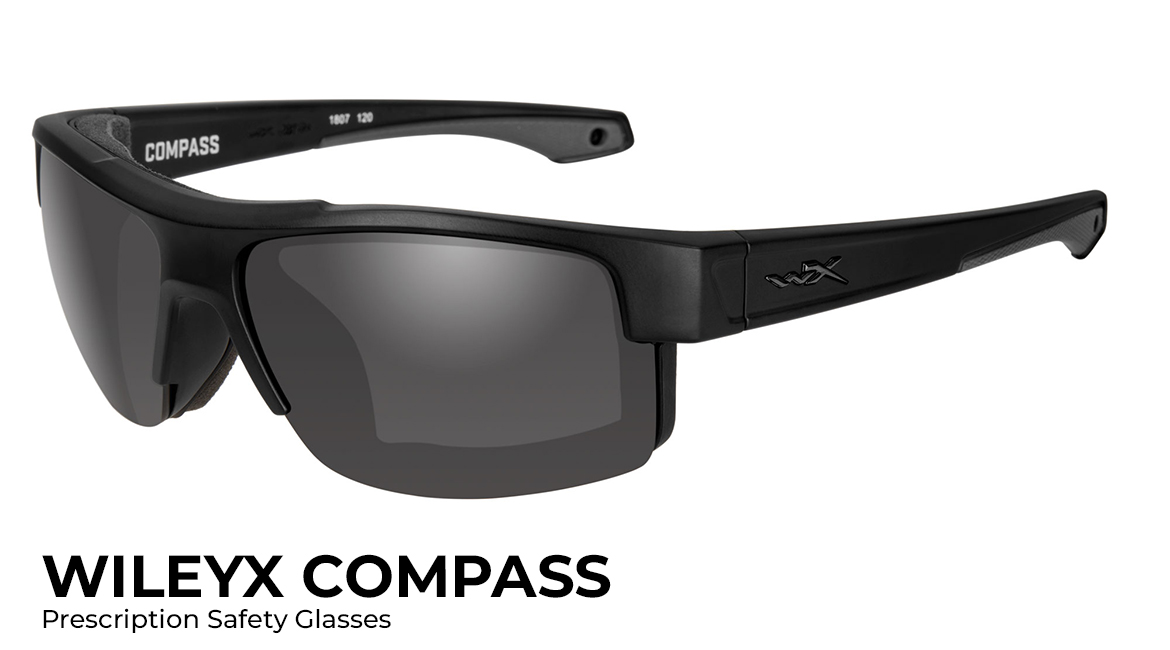 Edge Wiley X ENZO features shatterproof polycarbonate lenses that deliver the best UV protection. The surface is an anti-scratch feature that you can use for every abuse environment. The impact lenses filter out 100% ultraviolet rays from peripheral sides. Be confident to work on every project because high-quality coated lenses enhance visual experience and color contrast. The flexible frame is ready to wear everywhere and anytime due to its stylish look.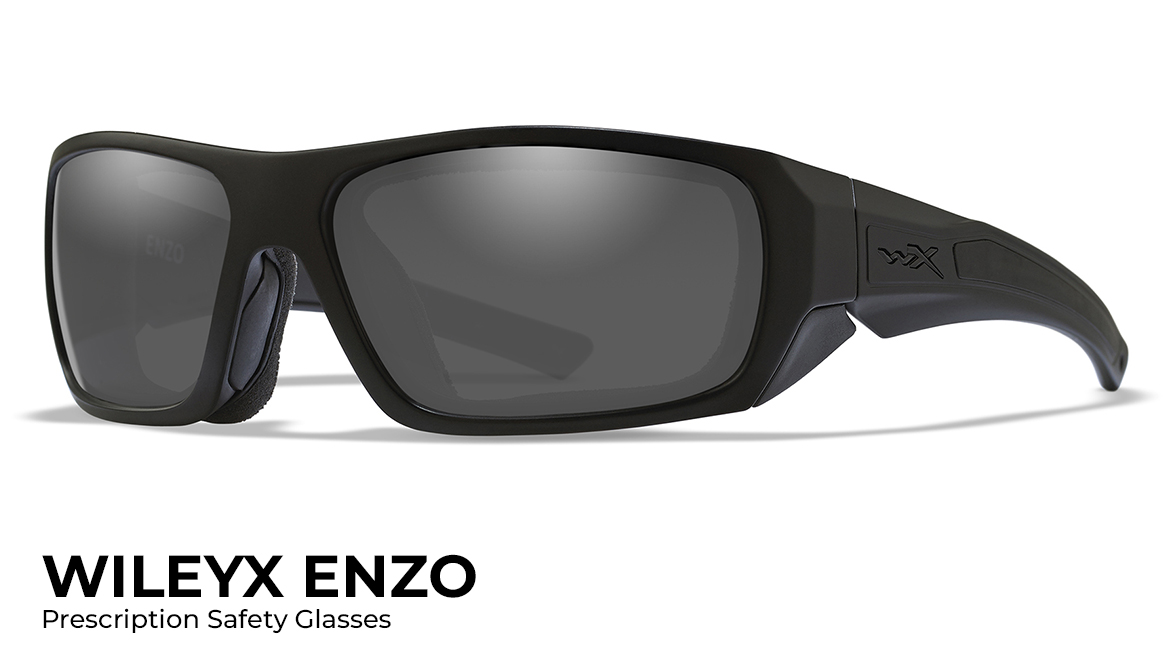 Wileyx Gravity Safety Sunglasses don't only provide eyes front safety from UV rays, but peripheral too. Shatterproof polycarbonate lenses ensure ANSI Z87.1 safety standards resist any fast-paced particles. Safety glasses are perfectly suitable for impact projects with 100% safety and visual clarity. The rubber grip durable frame gives you consistency while working without shifting the place of temples.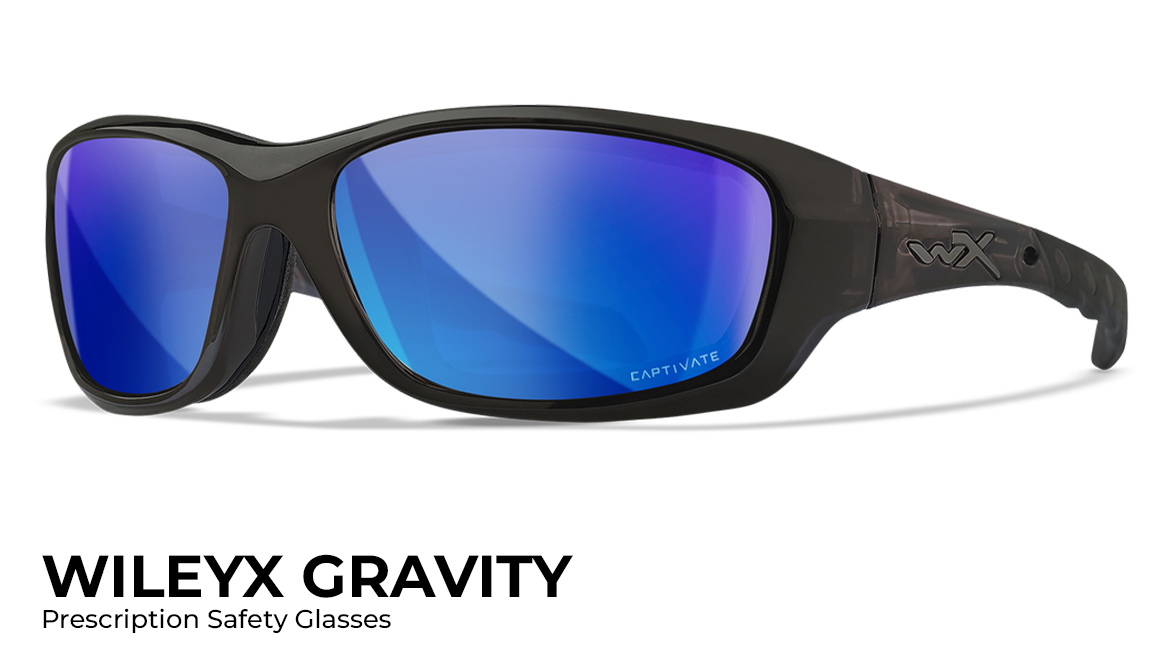 Wileyx Guard safety glasses have affordable design options that make them perfect for all working tasks. Approved from ANSI Z87.1 and OSHA 1910.133 safety standards you can count them for industrial-scale safety while performing any impact project. Well, the safety rating is, in fact, the most concerning feature for the safety glasses. But actually, you can believe in this safety pair. The polarized lenses can perfectly combat annoying glare and keep your eyes peaceful in harsh conditions. Adjustable arms just calmly sit over-ear without hurting them even if you use them for long hours.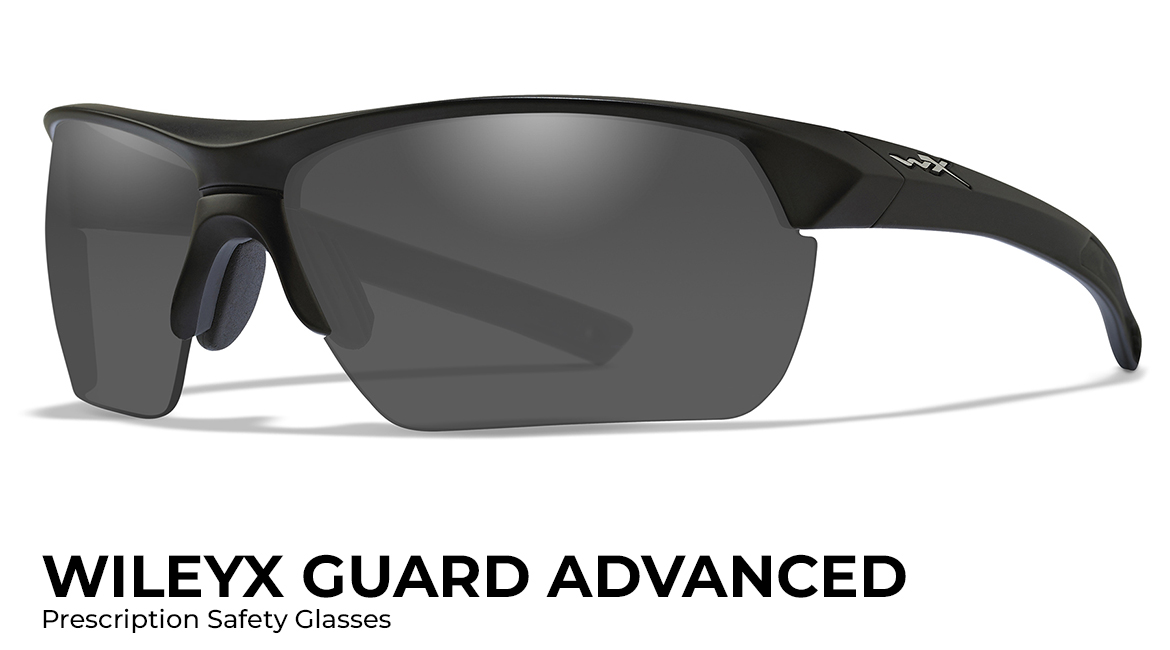 Aviator-inspired safety glasses are popularly known for high-grade safety. It's time to shield your valuable eyes in a style that makes you more attractive among the crowd. The shatterproof polycarbonate lenses are completely wrapped with a metal frame. Thus wileyx Hayden is perfectly suitable for a classy look with safe feelings. A flexible fit boosts up our confidence whether you use it for fast riding or out of the town. The lightweight frame confirms comfort with a satisfying look. So, enhance your style with the world's best safety brand.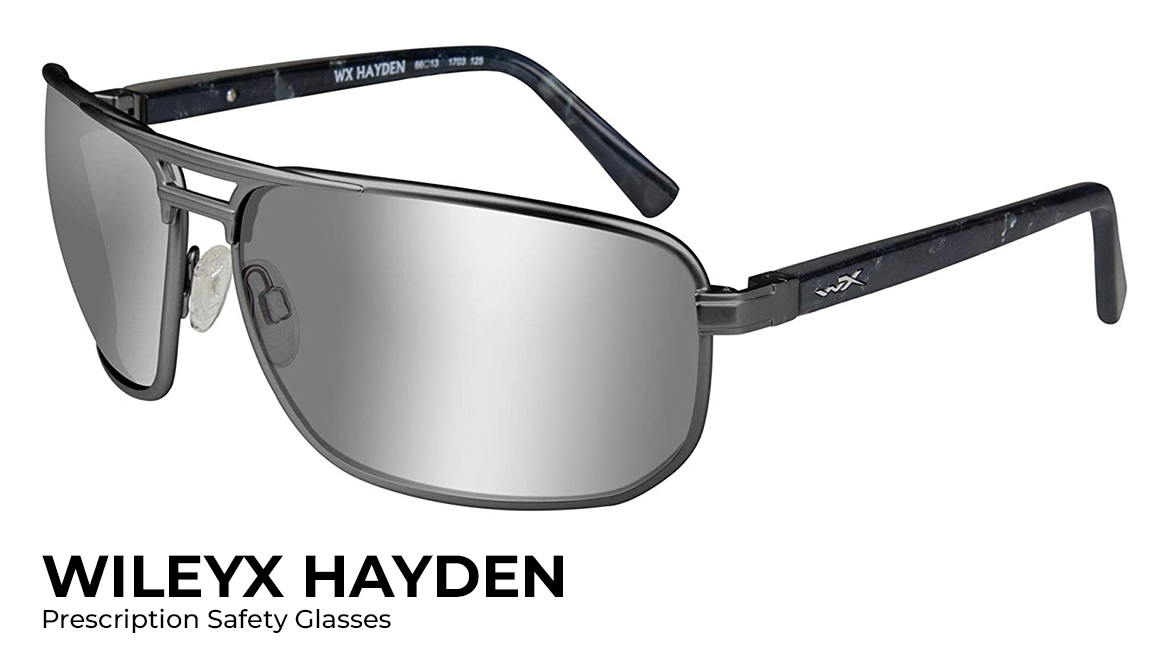 Threats not to Wear Safety Sunglasses:
Engaging in impact activities like sports or construction sites, and if you go without appropriate safety, you are exposing your eyes to several threats. There are only a few of them.
Your eyes get an infection or irritated because of the attack of foreign particles.
Eyesight can be affected permanently by experiencing the harmful chemicals and sharp particles of concrete.
Eyes can get seriously injured due to flying particles and other foreign particles that lead to blindness.
Lost your eye during workplace eye injury is the most significant threat for your precious peepers.
Thus protective eyewear is designed for the eye's ultimate safety. But best safety spectacles are those that come with durability and anti-scratch coating. These safety features are critical to continue to wear protective eyewear. No matter about a task, anti-scratch coating and durability are the main features that are the test of time. Polarized lenses have a significant contribution to outdoor projects.
Summary:
All is there you have got, these top 10 safety sunglasses are perfectly suitable for all tasks and skull shape. Well, you might be tempted to cover your eyes with your old frame designed with a rigid piece of plastic. Keep remembering, safety glasses mean to comply with specific safety standards after passing test safety-based criteria. Compliant safety models are ready to deliver you meaningful safety against impact objects.