Of course, eyes protection is the most crucial consideration for everyone from tradesmen to agricultural workers. In the morning, your eyes are the first thing that you open and of course, are the last thing you close. Thus, our eyes remained open all day and night, and they deserve some exceptional Safety Rx Glasses.
We admit that open your digital gadget and conduct a search for the best personal protective equipment. All internet information can make you confused about choosing the best one for the safety of your eyes. Hold on guys, take a deep breath and visit safetyeyeglasses.com for the perfect option from unlimited designs. This post will support you on how to become a professional from a newbie to plan for the ideal safety pair for your valuable eyes. 
This post is going you a general review of the best eyewear products. And it will make you capable to find the most suitable protection for your eyes. So, examine these highlighted features in the top product list for perfect Rx safety glasses for your worksite. Almost all safety pairs have high-quality frames and durable features that provide you best comfort to your face. Besides, all pairs of safety glasses for work are ANSI certified and pocket friendly. 
Top 10 Rx safety Glasses with Best Features:
1- Pentax A2500:
Honestly, I personally find Pentax A2500 the best one at the place of may prescription eyewear. Basically, this safety pair belongs to a few eyeglasses that have extra protection on both sides of the frame. That's why you get excellent peripheral vision as you can expect from any pair of eyeglasses. Consequently, you can use them for home DIY tasks and tough job sites. If you don't believe, check their potential for your impact working environment. Their ANSI Z87.1 high standard and UV protection deliver you 100% safety for precious eyesight. Transparent polycarbonate lenses offer you sharp clarity in low-light settings. So, Pentax safety pairs use for various purposes beyond settings.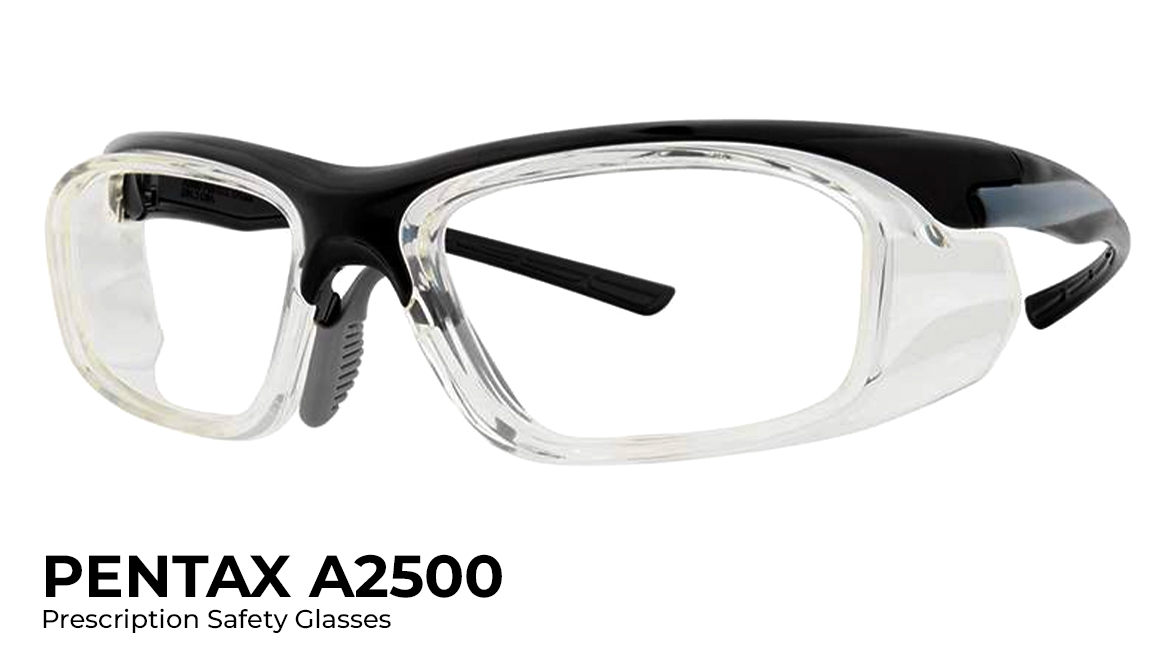 2- ASTRO UVEX 3003:
Definitely, Astro Uvex 3003 will attract you at first look. This is a fashion accessory with attractive features and a counter design. This design is dielectric as no single part of metal material is used in these safety glasses. Thus safety frame is equipped with polycarbonate lenses which are the guarantee against UV rays. These RX Safety Glasses are available with anti-fog layers and a scratch-resistant coating for extra durability. Besides, they are perfect for mild magnification for a work site. But if your task needs, you can go up from this higher magnification.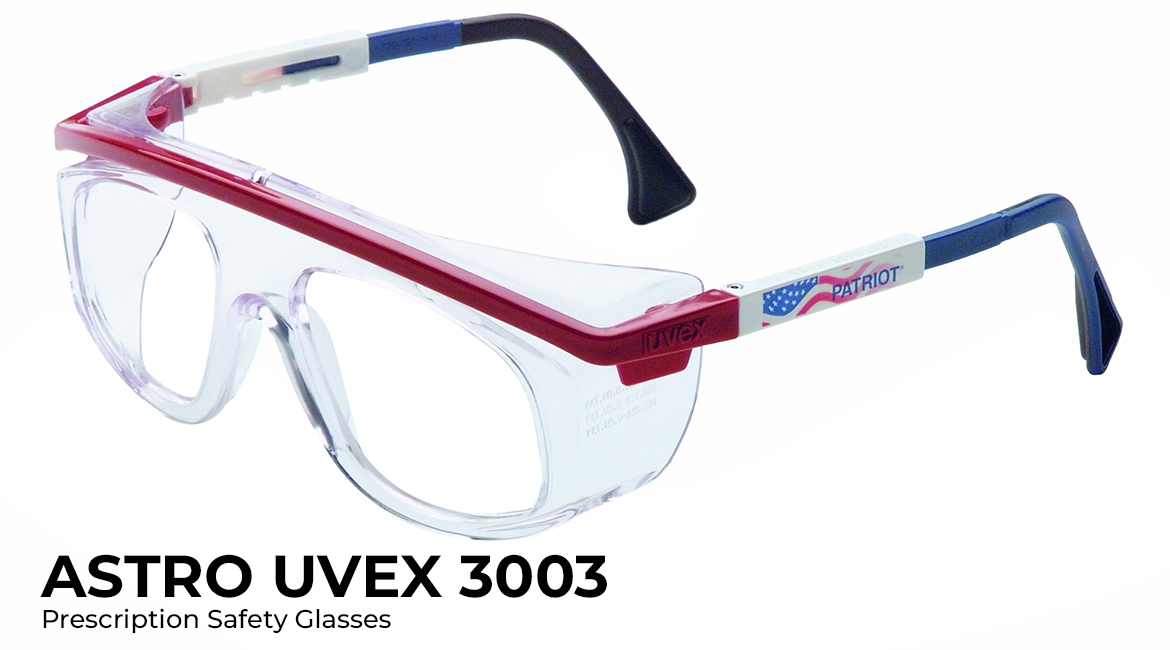 Shop Now at Safety Eyeglasses
 3- ONGUARD 078:
If your worksite needs Rx eyeglasses apart from the perfect protection, you must try Onguard 078. Having them, you will be tension free from worksite threats. Full-length eyeglasses will decrease your eye fatigue, and you will concentrate better on your job tasks. The high-impact side shields are for extra protection from the eyes side because your eyes are equally facing danger from the temple sides. These eyeglasses are 100% ANSI Z87.1 safety-approved that doesn't only provide safety to your eyes, but your eyewear too.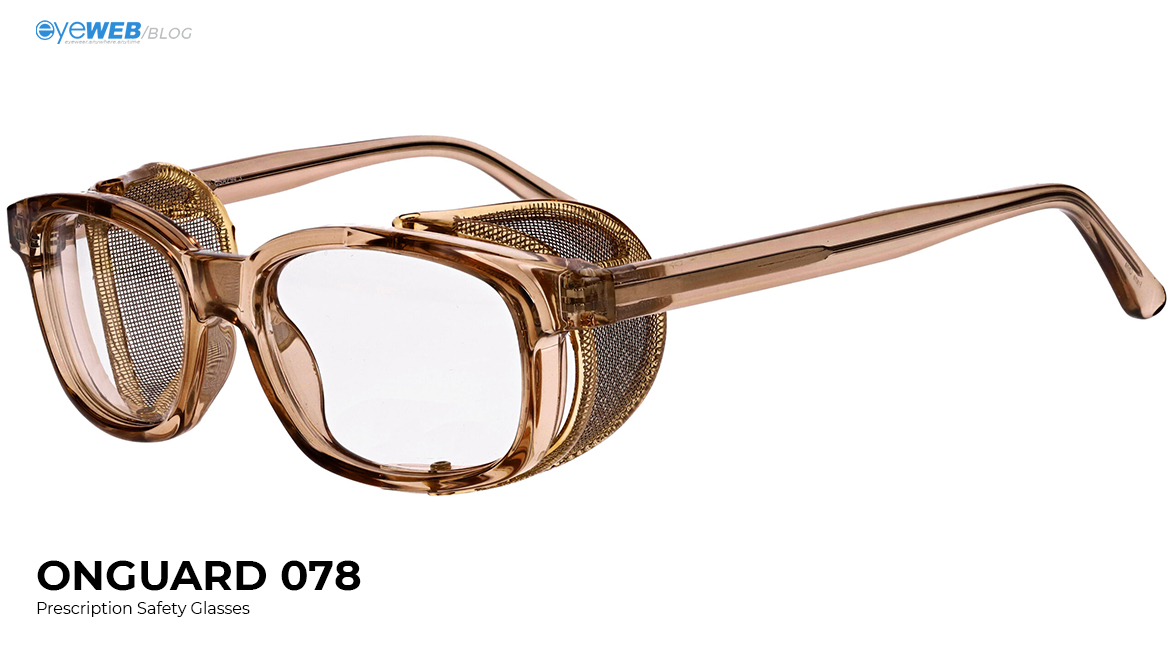 4- Hudson H9P:
Well, of course, such kind of durable plastic safety glasses look stylish, and Hudson H9P is also one of them. Your eyes may require 100% safety at 360 degrees, and such protection can get through these safety glasses. Thus, look stunning without compromising safety level because these safety frames come in various colors that can grab anyone's attention. The removable side shields will enhance your visual clarity due to the complete coverage from the temple sides. Don't bother about sizes because they are available in different lengths that can perfectly sit on your face.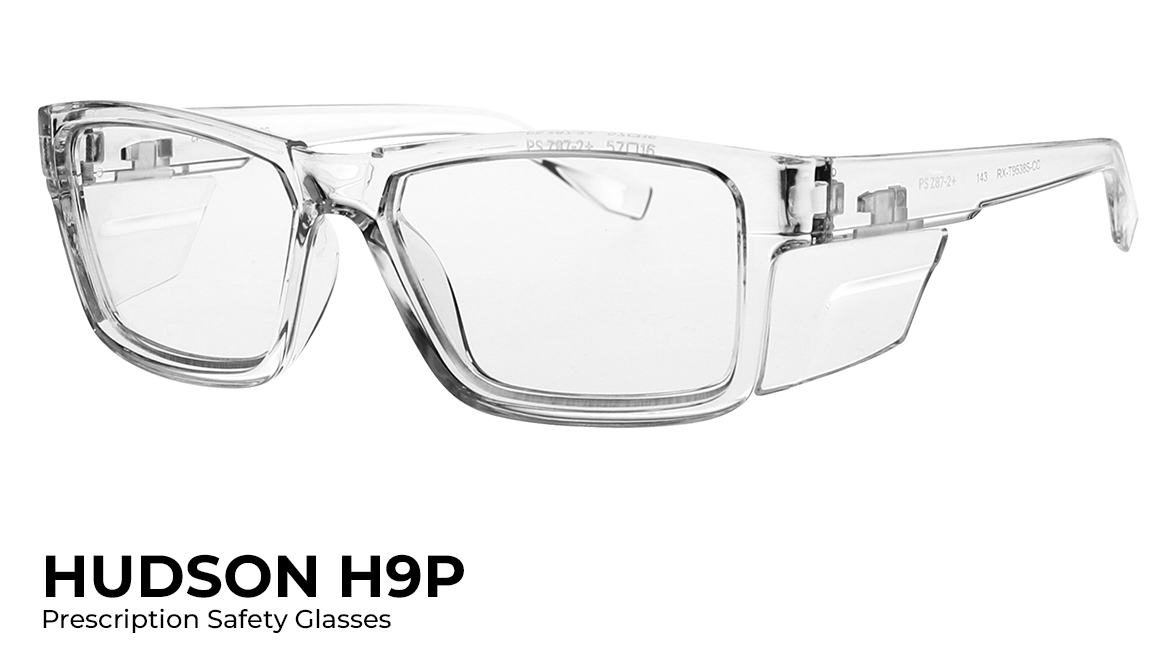 5- Onguard OG230S:
Say goodbye to bulky and heavy goggles because Onguard OG230S is the best eye savor for those who need perfection in their lives. These unique RX Safety Glasses fulfill your fashion desire while bike riding and full-length sports activities. Due to the availability of frame colors, these safety specs are perfectly suitable for all kinds of prescriptions too. It is designed for almost all face lengths without compromising gender and age. The vibrant frame colors attract more users to wear them at a working site with clear lenses. Rubber temples and soft nose pads enhance the comfort level. And ANSI safety certification increases the protection level.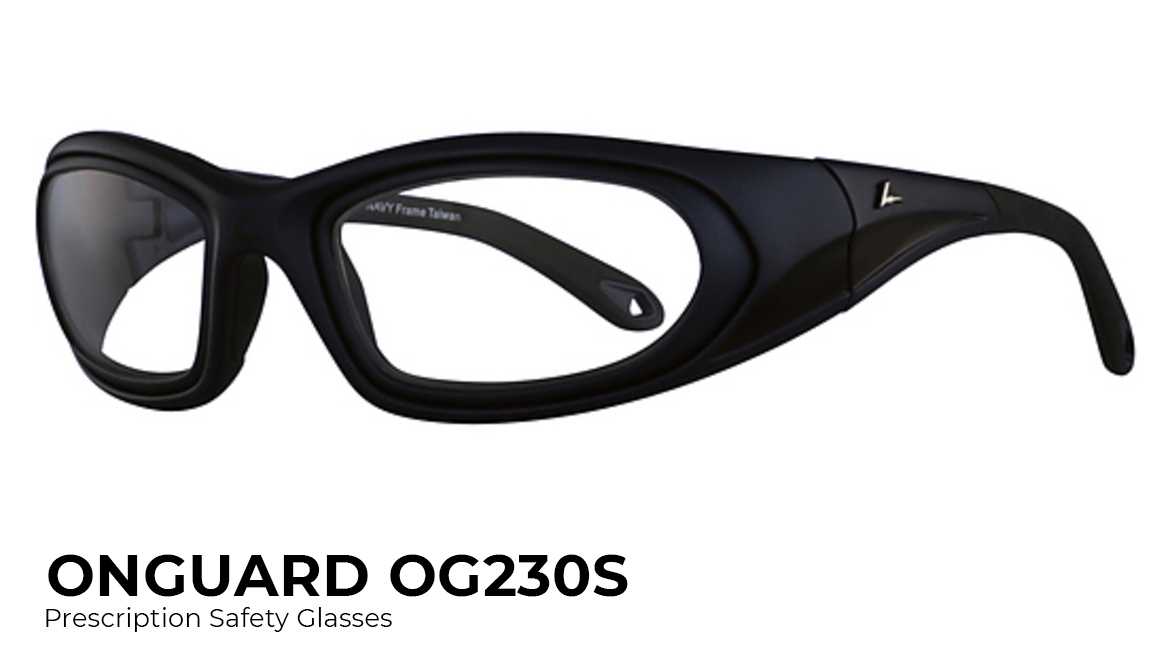 Many people love to wear casual looks at their working site, Pentax Attitude 5 is a perfect style for them. ANSI Z87.1 safety certification keeps out all dust, debris, and small objects from the eyes. This is all done due to additional removable side shields that confirm all-around safety to your eyes. Vision clarity is an essential factor while working imperilment working site. And you can fulfill this task by wearing Pentax safety glasses with suitable prescription lenses. Lightweight and durability are the main features of these safety glasses.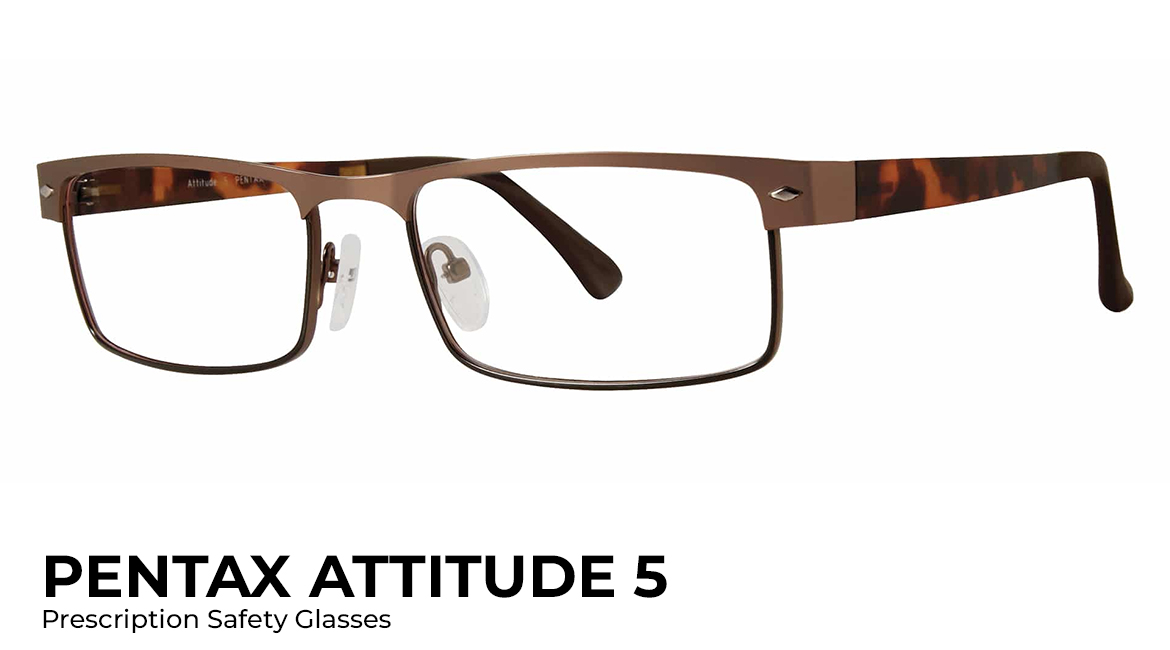 7- Pentax V1000:
You would like Pentax V1000 because these safety glasses come with a considerable prescription and are a perfect choice for technical professions. Clear lenses are designed with a polycarbonate material that doesn't only increase safety but vision clarity too. ANSI certification allows you to use these safety glasses for hazardous outdoor tasks. A lightweight frame lets you wear this frame for long hours without hurting your eyes. Sports lovers should not look ahead if they get Pentax V1000 because of its innovative approach. Due to the soft rubber design, they keep your eyes and head comfortably on a tough schedule.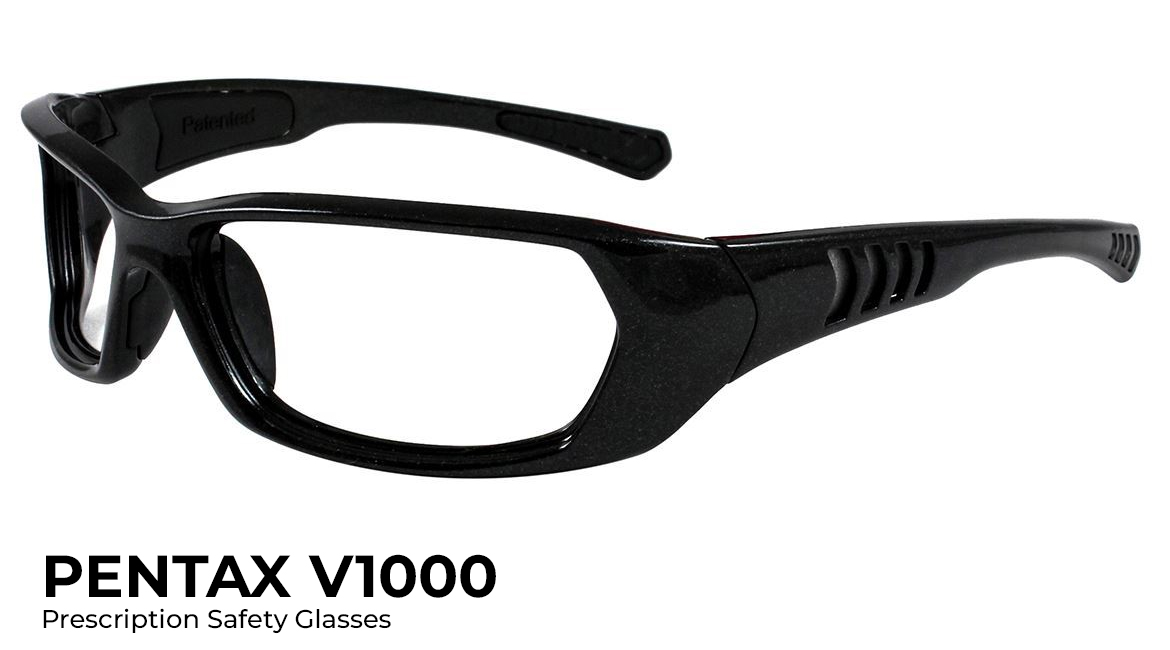 8- Hudson H3P:
Looking exactly for regular prescription eyeglasses, Hudson H3P delivers you a classic look if you buy them. If this style of safety glasses is not in your eyewear collection, they deserve to consider. The manufacturing of plastic material, these specs give you a comfortable fit for several hours. Various frame colors with clear lenses are a traditional design that perfectly suits different occasions. Avoid wearing boring styles because they come with appealing temples and frame colors that will attract you. The most attractive piece is removable side shields for additional safety to your valuable eyes. ANSI Z87.1 standard allows you to wear them for industrial worksites too.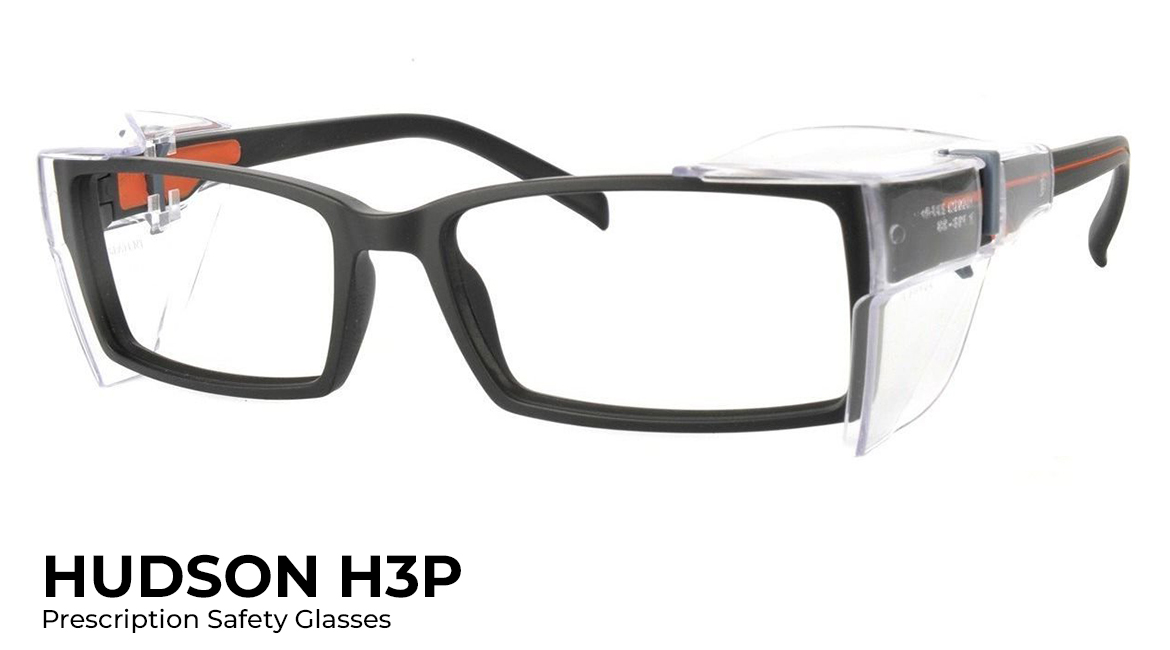 9- Armourx 6009:
Without having a fancy look, Armor 6009 safety glasses are the most buying product due to their lightweight design and durable construction. In case of a small budget, you must go ahead with these safety glasses. An affordable style offers you complete safety due to CSA and ANSI safety standards. The lightweight design allows you to wear it for long working hours without eye strain to your eyes. This flashy design with clear lenses will let you work confidently without worrying about dust and debris. Last, but not least feature is scratch resistance coating deliver 100% safety from UV rays.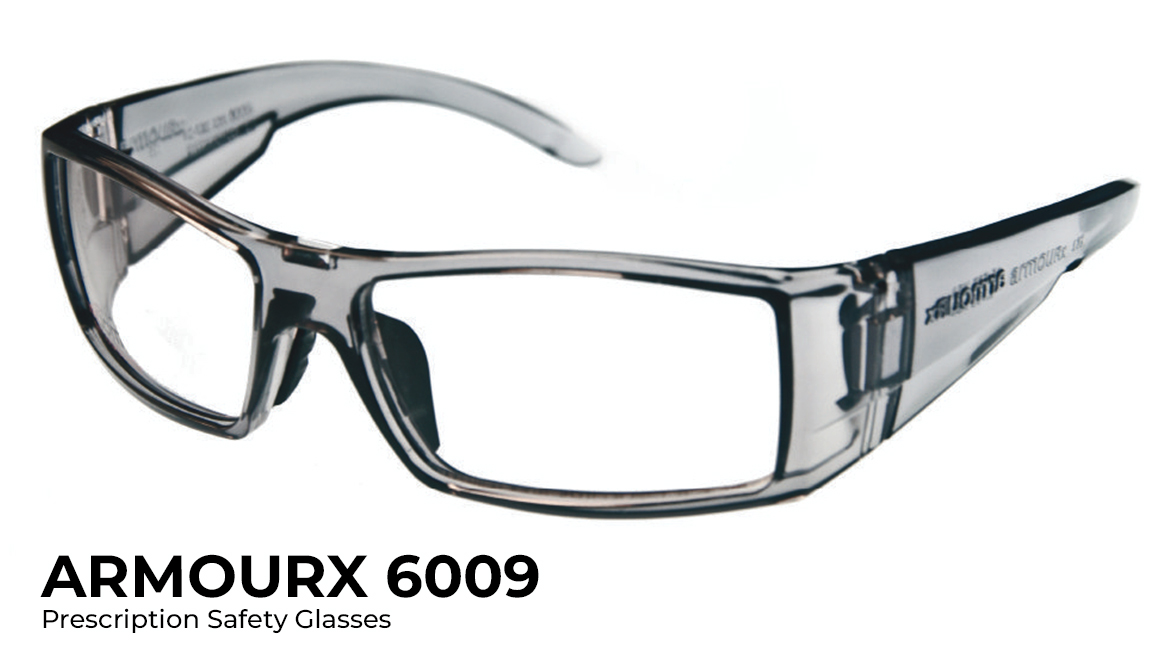 10- Pentax ZT45-8:
Another perfect product that must come in your eyewear collection is Pentax ZT45-8. The most satisfying thing is the stylish frame design and excellent safety for the eyes. Manufacturing with plastic material has made this design comfortable and lightweight for several hours of working. Rubber temple tips, soft nose pads, and wraparound design completely lock the frame and make it more secure for the eyes. If you are a comfy lover of minimalistic accessories, you must try Pentax once.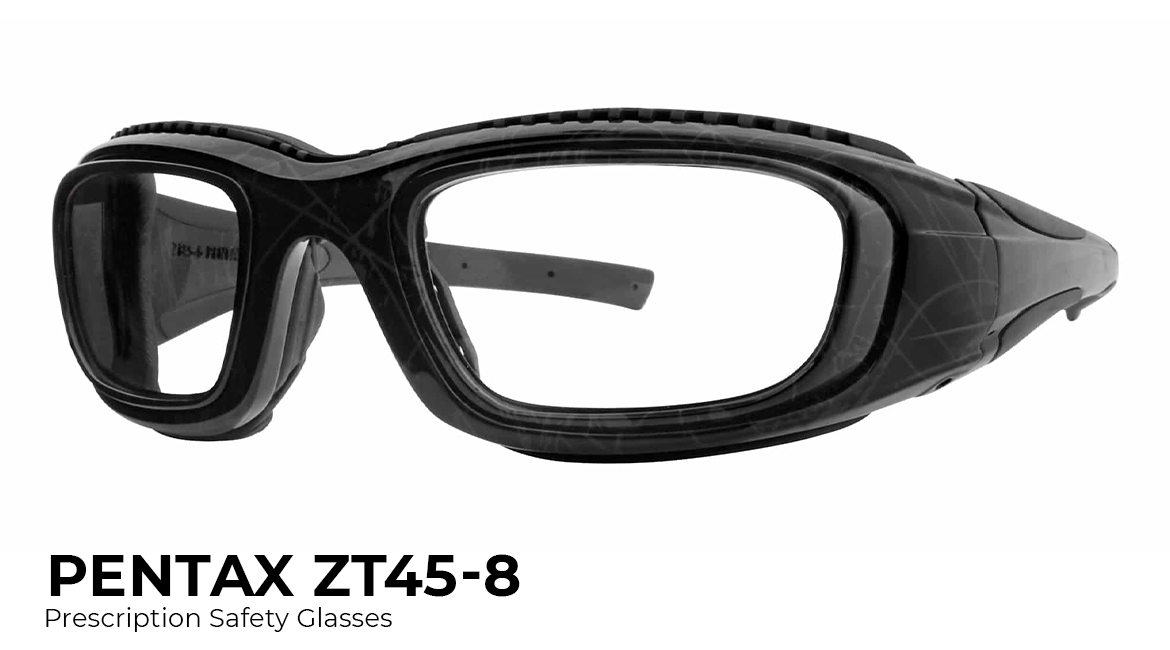 Summary:
No matter what kind of work style you have, work safety and work glasses should be on top of the list. Protection always gives you peace of mind. Therefore, mere care about selected safety glasses that adhere to your working requirement.