Retro shades were common among massive populations in the last decades. These specs include oversized, wraparound, wayfarer, and aviator. Retro eyewear was the most associated with the retro outfits to make a vintage fashion. In today's time, most retro specs with new buying in shades stores. But an original piece of retro style glasses can find in garage sales, online auction websites, and thrift stores. Furthermore, retro safety glasses are also available in many online stores with enhanced features.
Aviator sunglasses took birth in the 1940s, their main reason to combat the glare of sunlight during flight. Wire rimmed sunglasses with dewdrop lenses were manufactured with mirrored reflective stuff. While wearing them, the user's eyes became invisible as he looked into the wearer's eyes. The user only sees his own reflection. But after the existence of aviator sunglasses, they soon became a popular fashion accessory. They became the hottest trend when Tom Cruise wore them in his hit movie Top Gun.
Another retro style is wayfarer and it was also popular among both men and women. Originally, this style was created by the Ray-Ban company in 1952. Wayfarer was advanced style due to the injection of plastic molded during the making process. The frame of these sunglasses was entirely plastic rather than metal. And due to this feature, they were much lightweight.
The trapezoids frame was entirely around the shaded lenses and make attractive to the shades. Wayfarer remained top trending sunglasses when these specs started to appear in Hollywood movies and even some Television shows. Even Ray-Ban companies signed an agreement with the Hollywood industry.
Thus wraparound style sunglasses are also retro family and popular style for both men and women. As suggested by its name, the wraparound style contained dark lenses with side safety. These eyeglasses were used by the people who participated in sport and need protection from harmful sunlight. Besides, they are also used in construction sites, and some other activities may contain airborne particles. And most interestingly, you can buy from safetyeyeglasses.com because it has a range of varieties.
Oversized sunglasses also come in the retro family, and several eyewear companies are producing sunglasses of this shape. The most popular style of oversized-specs is a rounded shape frame that can entirely cover all eye areas. Many people love to wear Oversized shades. Besides, this shape is still popular to this day.
Top 10 Retro Safety Glasses:
Let's reveal the best features of retro safety glasses if you want to buy them.
Armourx 7016 particularly, is created for eyes protection from harmful UV rays. It eliminates eye strain and shields eyes from dangerous glare. The cellulose frame has impact-resistant and anti-fog lenses. These glasses have a rubber nose that offers a comfy fit and lightweight features that make them possible to wear for a long time. Thus you can ensure its durability due to polycarbonate lenses meeting ANSI safety standards. Besides, it is a perfect option for ladies who require durable and glossy designed Rx safety eyewear.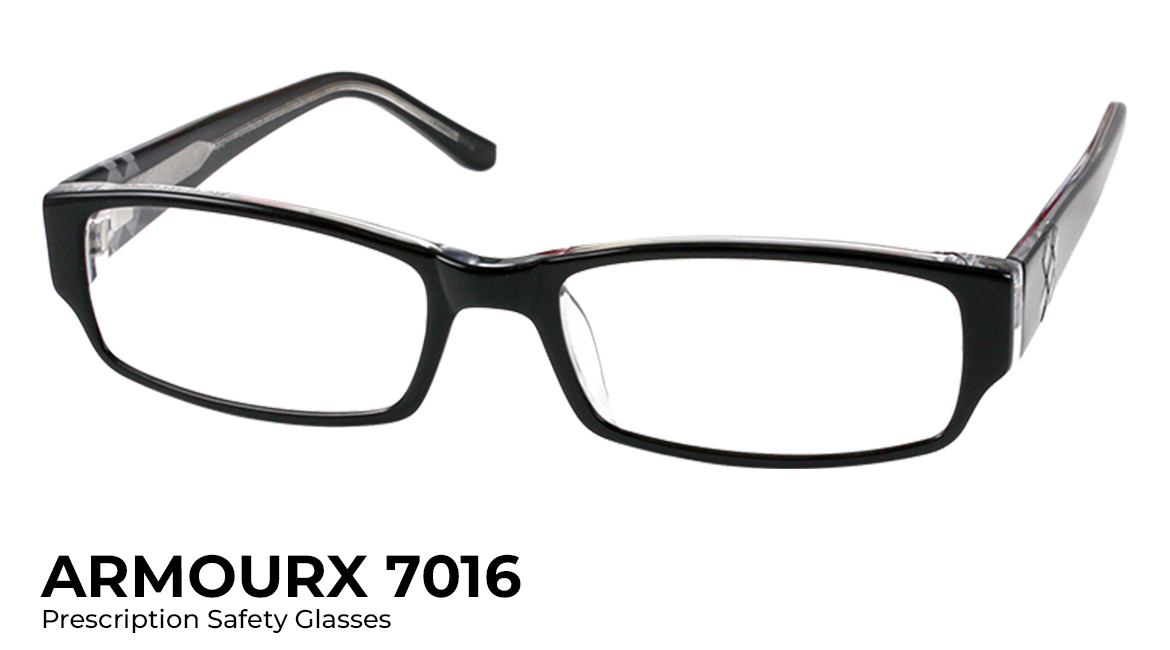 When style, comfort, and style features are combined, Armourx 7001 safety glasses come to mind. They are a perfect option for workers' requirements. Low bases designed frames come with clear side shields that are also ANSI certified. The anti-reflected coating makes these specs glare-free if you face glare. Polycarbonate lenses have an anti-scratch coating that delivers long-lasting safety from impacts. So, grab them because they will give you a sophisticated look.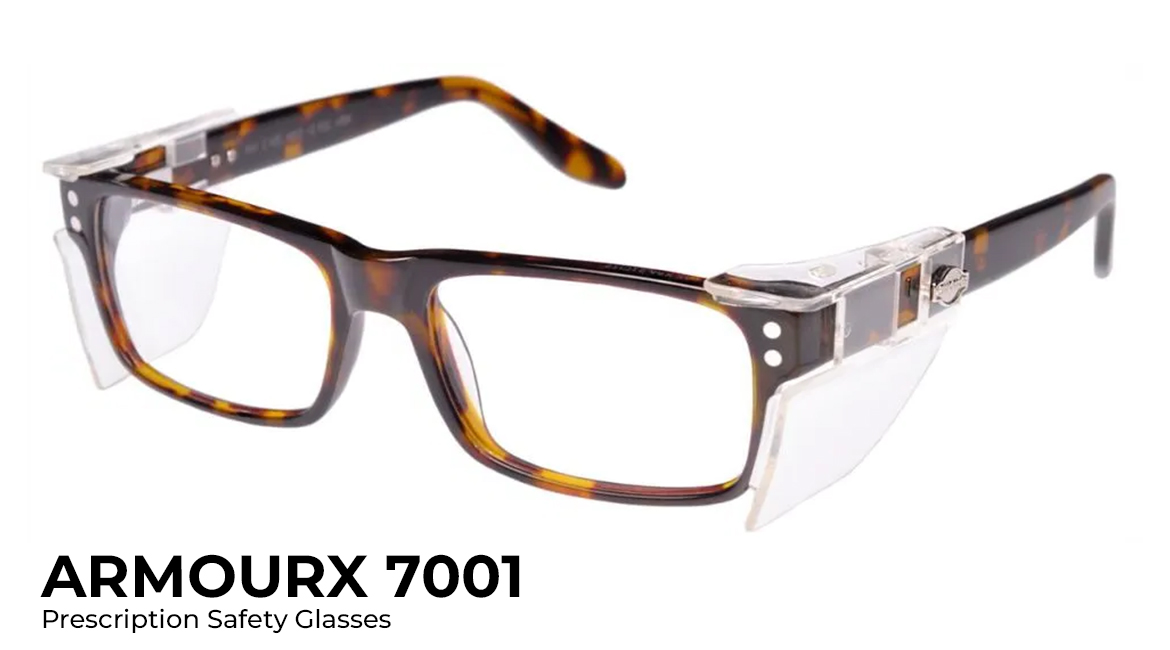 Armourx 7005 is a classic safety pair that can use for any event. The rectangle shape lenses have full-rim metal frames in two colors brown and gray. The sleek style of this safety frame has a modern touch that you a nice and soft look. Besides, this cleek frame has tortoise tips that provide you comfortable fit on the nose and sides.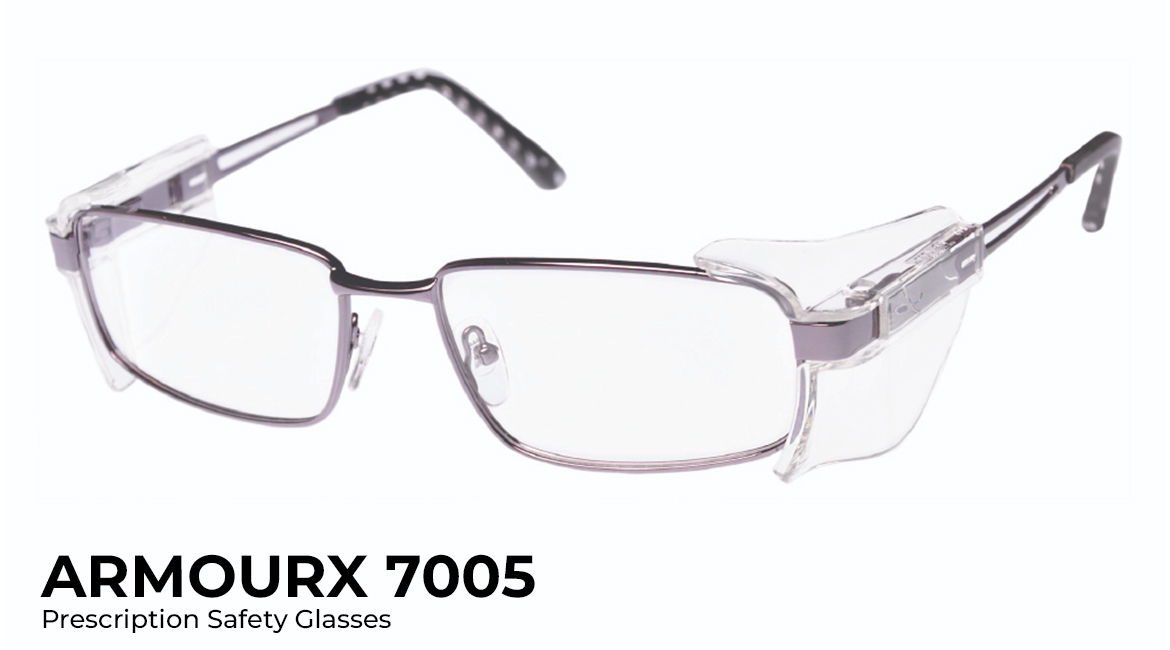 When you imagine something unique, Armourx 7010 is really a collection of an oval frames that can enhance your personality. Wearing such safety glasses, everyone would love to talk to you because of your appealing personality. Soft bent temples and nose pads deliver a customized fit. Besides, these unique ANSI Z87.1 safety pairs shield your eyes from impact hazards. You don't get protection from the front side, but sides too with a removable side shield.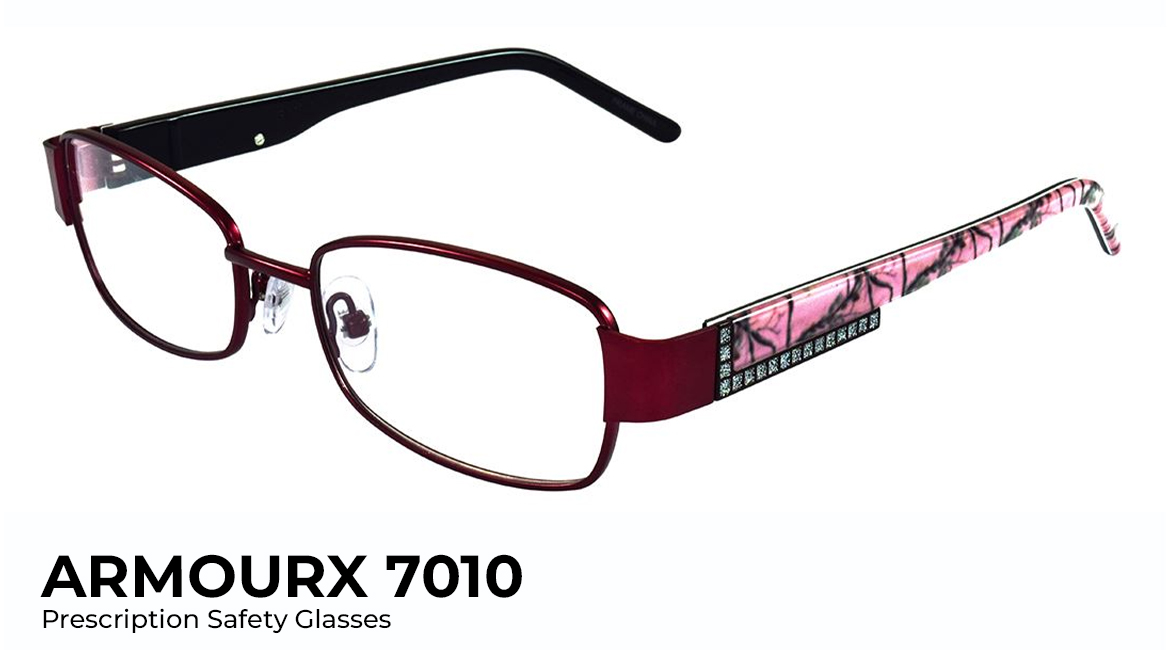 Burgandy Armourax 7014 retro safety glasses are too stylish that everyone would love to try once. A sophisticated style has eye-catching colors that look great on every adult's face. The stainless steel material ensures its lightweight and resilient. Removable side shields are also ANSI certified to make the addition of protection from impact flying objects. Full-rim eyeglasses have anti-scratch-coated lenses to enhance their safety. The lightweight safety pair ensures high-level comfortability for the long day wearing. Thus it is a high-quality option due to safety and durability.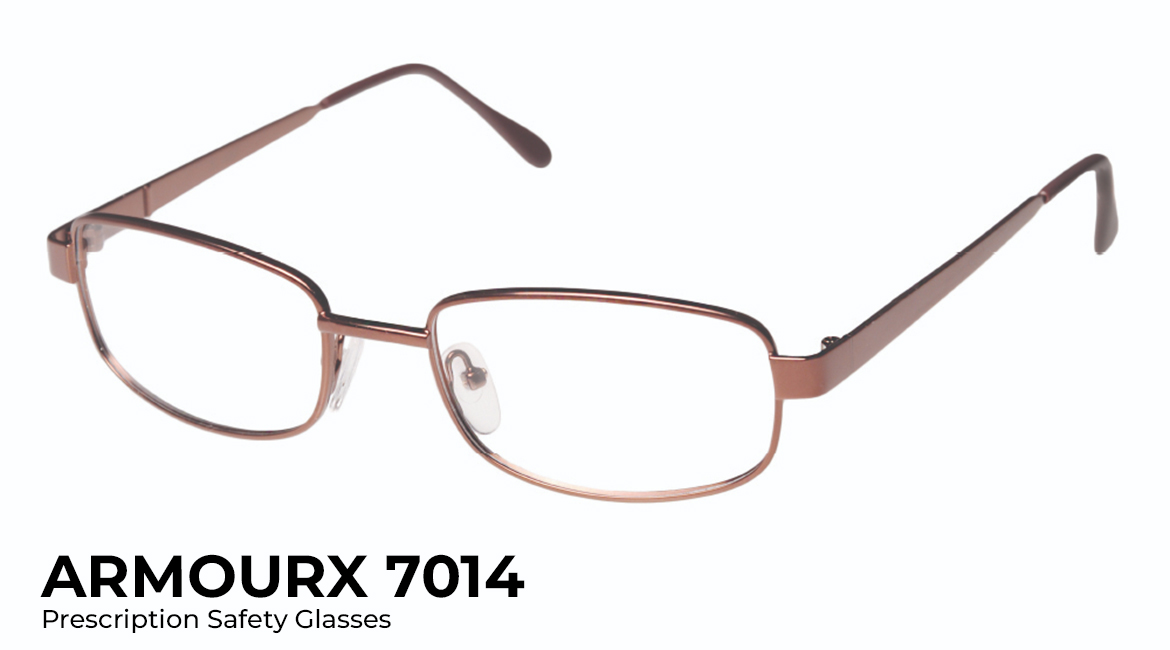 Another masterpiece of safety glasses in the family of Armourx brand because it ensures comfort and safety. They are constructed with durable plastic TR90 that increases safety against impact hazards. Besides, they come with removable side shields that are also ANSI-approved and shield your eyes from all dangerous settings. Due to incredible safety features, these safety specs are a perfect option for a harmful work environment. Stylish design and eye-catching colors are enough to give you a sophisticated personality as you expect. Soft parts that contact the skin allow you to wear them for long hours.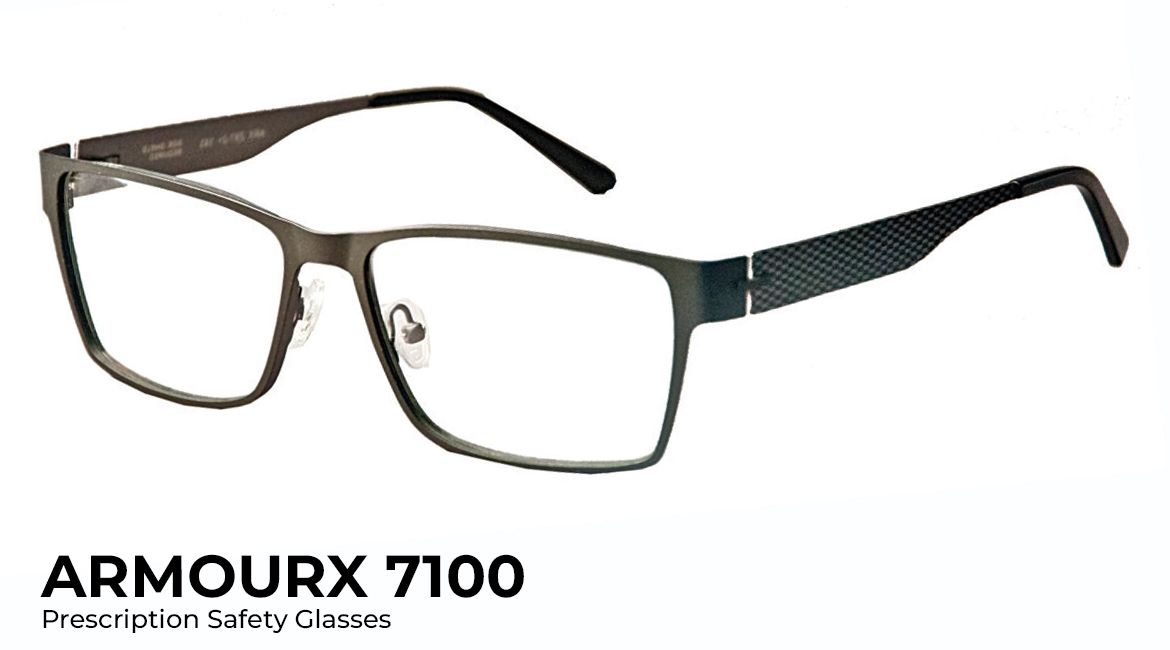 A traditional TR90 material constructed frame is hot-selling eyewear due to its classy style. Well, its general purpose is to safe for indoor applications. But you can use them for outdoor application by using removable side shields. The side shields also have the same ANSI certification. They are a superb option for glare protection and get 100% safety from UV rays. The super-soft nose pads deliver a non-slip grip for a long time duration. Don't look ahead for a prescription because they are perfectly suitable for almost all strengths.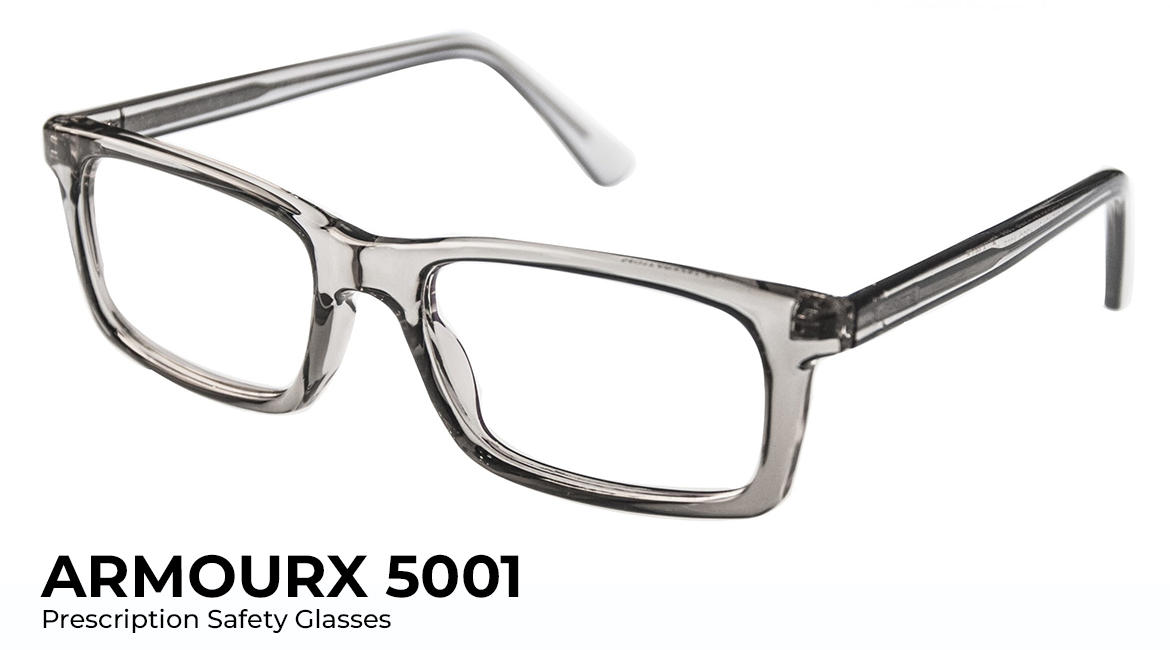 A cellulose acetate frame has a stylish and classic look without hurting your safety criteria. So, carry a style in your own way with the exact safety. Full-rim rectangle eyeglasses shield your eyes with 360 angle due to removable side shields. Now put away all impact particles because your visibility will not affect. These unisex safety glasses will enhance your look in almost all outfits, whether they are casual or formal events. Constructed with plastic material give them a comfortable fit on your face.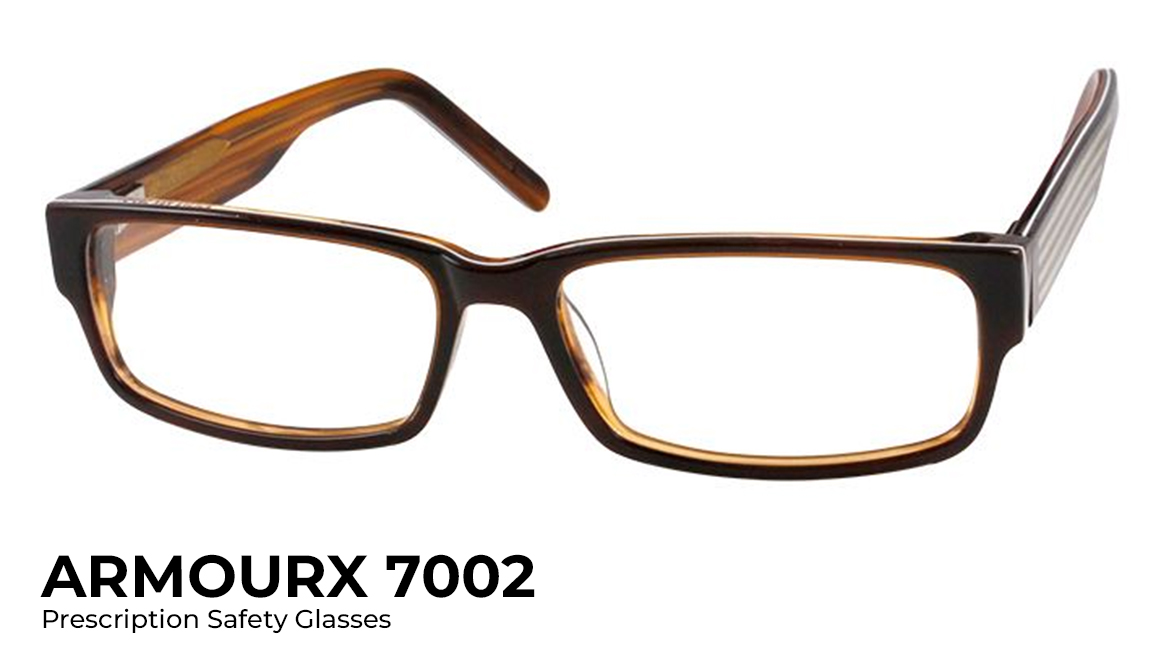 Armourx 7011 comes with vibrant colors mean purple and brown give a soft touch. A classic rectangle frame has incredible features like soft nose pads, spring hinges, and bent temples that are enough to keep your eyes comfortable for long hours wearing. Besides, ANSI Z87.1 certification delivers ultimate protection to the eyes from all hazardous objects. It's time to redefine your style with Armourx safety glasses because translucent plastic gives you an inspiring look.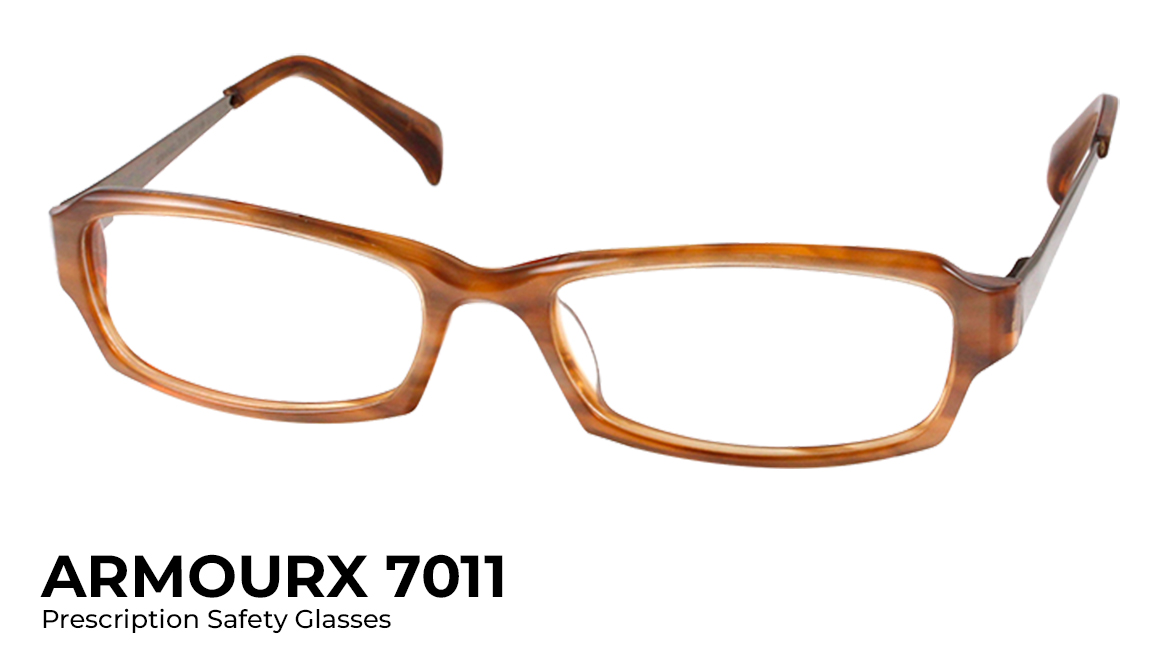 You would agree with the Armourx 7018 due to the best amalgamation of sturdy and safety features. With the making of acetate frame, these safety glasses deliver you ultimate protection while practicing rigorous activities. The retro and sleek design safety glasses meet approved safety standards for indoor and outdoor working applications. Burgundy and black frame colors are the most striking colors to attract anyone.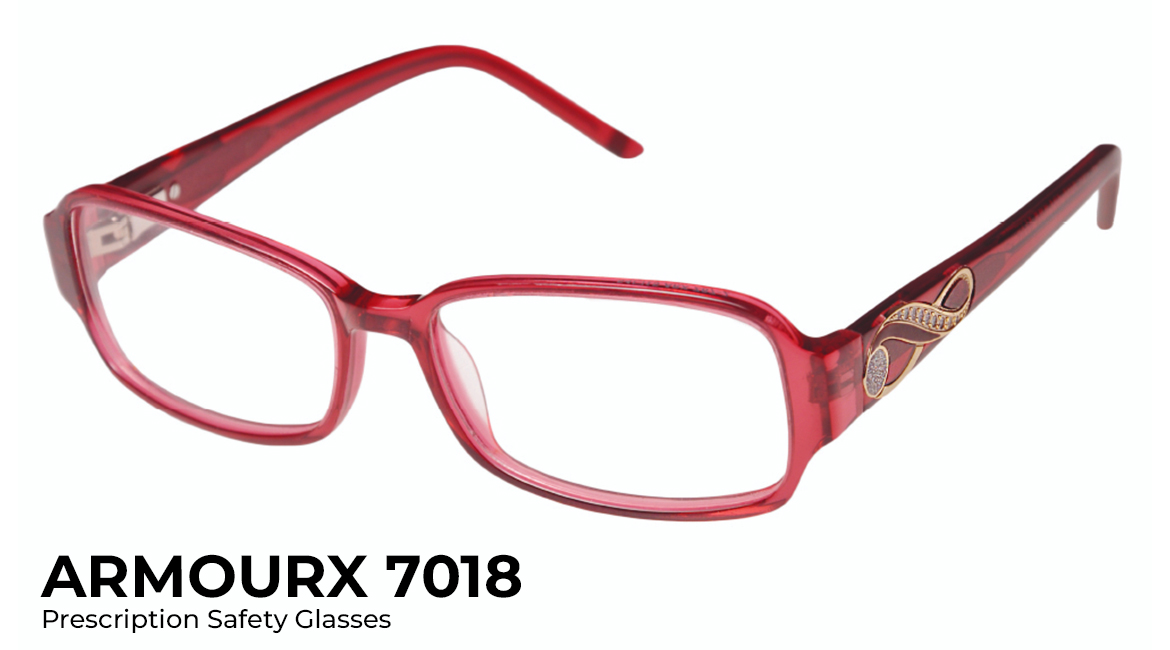 Summary:
Safety glasses are getting popularity in recent times. Thus use retro safety glasses hazard industries. Although choosing the right safety spec is a little confusing, these reviews of products will lead you to pick the right one for you.