There are tons of different frames you can pick out with marvelous designs. Hence, the same goes for choosing the different kinds of lenses you want. There are tons of different lenses that SEG offers to its customers and all of them are in their pure form. Hence, there are some brilliant lenses that are offered by SEG. Some of the lenses that SEG has are:
Single vision lenses:
These lenses are one of the best to get for obtaining a single vision distance. The people who wear these lenses have poor eyesight whether it is near or farsightedness. Hence, they offer the main vision which is distributed within the whole surface of the lens. Therefore, they are made to make people see things as clearly as possible with a wider space which will result in seeing either things that are far or, things that are near.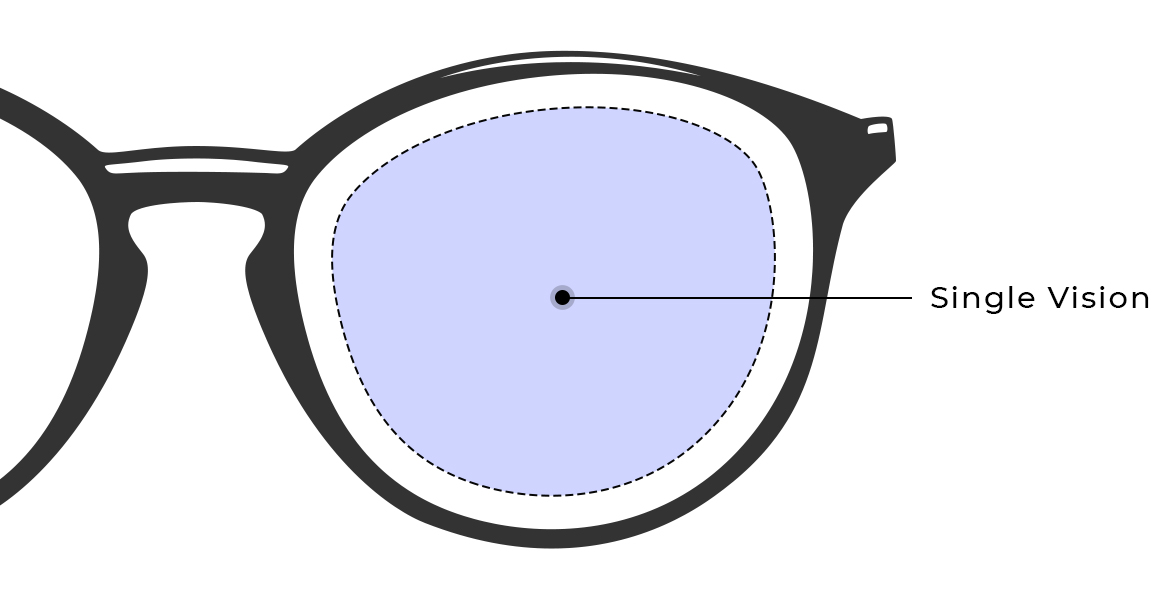 What are single-vision lenses?
A ton of people might think that these lenses are new to the market. However, it is the opposite. These types of lenses have been prescribed to people the most and they are known to be the most beneficial as well. Therefore, these lenses hold the power to give a single view to everyone and develop their eyesight to one plain view which will benefit them. Hence, these lenses become the main aspect for a ton of people because of their single view all along.
Who are eligible to wear single-vision lenses?
Single-vision lenses are not only for a specific type of people but, a good majority of people can get this lens. Hence, some of those are:
Farsightedness- those who see far objects but not the details of them. Hence, this includes blurred vision as well as headaches. You may see them squinting their eyes as well if they have farsightedness. 

Nearsightedness- this is also known as myopia and it mainly affects your distant vision. Hence, people with myopia will have a hard time seeing distant objects such as road signs. 

Presbyopia- people with presbyopia will 

a struggle to focus on near things and this is more common in those who turn at the age of 40. 

Astigmatism- this is a blurring vision and the best way to overcome this is laser surgery. However, lenses and eyeglasses can fix it as well. 
The benefits of single-vision lenses 
Single-vision lenses are the most used lenses and bout 64% of adults in America use them. The reason for that is that most people suffer from either farsightedness or nearsightedness. These 2 things are solvable for these conditions easily which is why people have a good time wearing them. Therefore, these lenses will help you see distant objects in a much clear view which helps numerous. These lenses are also more affordable when compared when progressive lenses. They can be expensive even though they do similar functions such as single vision lenses. 
Moreover, single-vision lenses are also useful to sharpen the focus on objects whether they are at a distance or close. Therefore, they can do it one at a time, unlike bifocal lenses. They improve your vision for both distant and far-situated objects. Furthermore, single-vision lenses are the perfect lenses to opt for if you are required mainly to see distant objects. Not just that but, you can also use them for reading or when you are working on your computer. Therefore, you can use them best for driving as well or any other activities. 
The different single-vision glasses SEG provides 
The best way to get your single-vision lenses is to ensure you can see properly through them hence, fixing your eyesight. Therefore, it is not just to make you see properly but, also to ensure that your eyes are protected from blue light as well as UV rays. This is what SEG provides. Hence, we have set some amazing and brilliant single-vision lenses for our customers which grant the best protection and clear vision. You can also combine your prescription number with these lenses. Our basic single-vision lens package includes:
Anti-scratch materials 

ANSI and impact rated 

UV protection 
SEG takes immense care of all of our customers which is why you can get a solid 5% discount on this package. However, we have another set of packages that you can get and it contains:
Polycarbonate lens material 

Premium anti-fog 

ANSI and impact rated

Extra clarity UV protection 

Premium Anti-scratch 
For this package, you can get a 10% discount. However, if you are looking for a more extra package, then our ultimate single vision lens package is here for you as well:
Polycarbonate lens material 

Premium anti-reflective 

Premium anti-fog

Premium anti-scratch

Extra UV protection clarity 
SEG also gives some customized options as well which will enhance your vision to the best and give you the best look:
Anti-fog 

Tint lens options 

Lens material- plastic CR39, premium trivex, high-impact polycarbonate 

Lens usage- everyday single vision, digital eyestrain single vision, sunglasses single vision
How can you get these lenses from SEG?
Buying safety prescription glasses with single vision prescription can be a hard task especially when it comes on an online basis. However, you can easily get the single vision lenses in any of the packages mentioned above from us. SEG gives customers a bigger platform to get their desired lenses in the right way. Hence, we serve high-quality lenses which add safety to your eyes in numerous other ways. We design our collection with the highest set of materials such as high-index, polycarbonate lenses, and trivex. Hence, you can easily get these lenses from SEG for 20% off at an exclusive sale. 
We have quick shipping as well and we are always coming out with different discounts which makes your shopping experience 10 times much brighter. Therefore, these lenses are the most affordable ones and they cost about $5 to $100. However, if you are looking for high-quality ones then they can range from $5 to $500. You can always contact our team to tell them your prescription number as well and it will make everything suitable according to your style. 
Safety Eyeglasses have the best visibility which ensures to give you a clear-cut design as well as gives you a modern look. Hence, you will not have to worry about your vision when you get single-vision lenses from SEG because we are known to give out the ultimate set of lenses in absolute packages. 
Bifocal Lenses:
There are tons of different lenses you will be able to find in the market and one of them is bifocal lenses. These might not be heard much but, at least 25% of people do need bifocal lenses. Hence, bifocal lenses are different type of lenses that allows a person to see 2 different prescriptions at the same time. 
Therefore, by having one lens, you will be able to see far distances as well as near. You will commonly see this in elderly people who develop presbyopia. Hence, these are the best sort of lenses to use for them on a daily basis.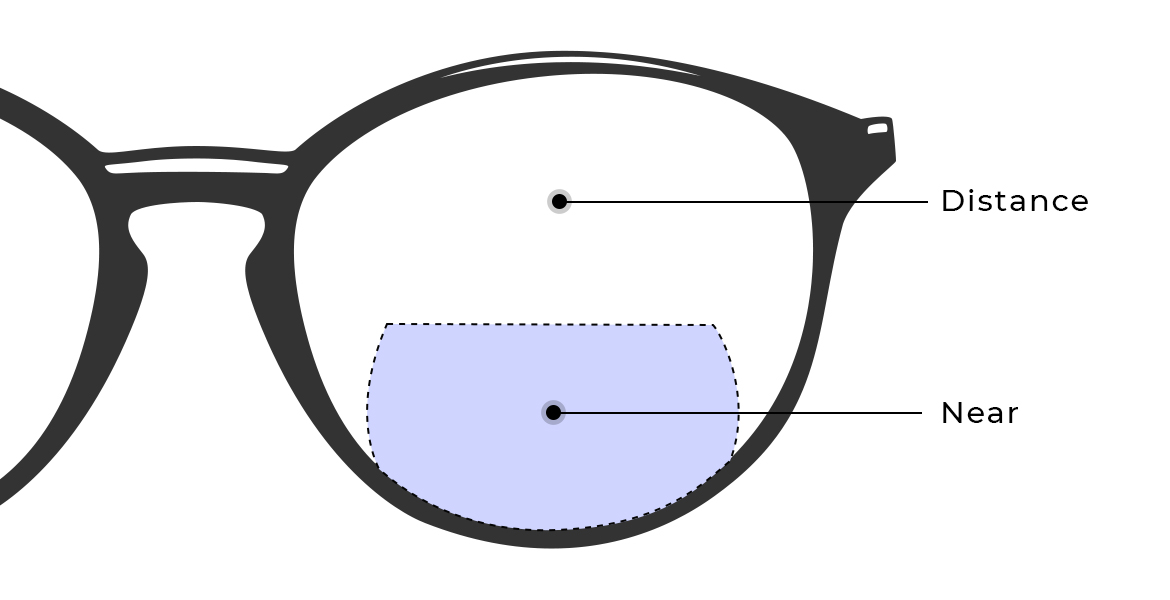 What is the difference between bifocal lenses and regular lenses?
The major difference that you will be able to see when it comes to bifocal lenses and the reading lens is the purpose of the vision. Hence, as bifocal lenses allow you to see 2 different visions, reading lenses do not permit this.
Hence, bifocals are more used by those who are at the age of 40 and you will not have to keep swamping the glasses to see distant objects and near ones. Hence, when it comes to the reading lenses, they just help you see those objects which are near to your face. Therefore, you will not have two different prescriptions when it comes to reading lenses. 
Therefore, you will only be able to concentrate and see clearly the things that are near to you and the objects that are set far apart will be blurry. Hence, these lenses will carry only one set of prescriptions. Whereas, the bifocal lenses will have two. It will usually be divided into 2 halves. The upper area will have the prescription for farsightedness and the downer portion will be for nearsightedness. 
The benefits of having bifocal lenses 
One of the biggest benefits of having bifocal lenses is that you will be able to look at distant and near objects by just wearing one glass. Hence, you will not have to keep changing the glasses whenever you want to. However, if you choose to get reading lenses, then you will need to have two separate glasses for it and you will need to keep changing them as well. 
Hence, this will be more costly for you, and not just that but, you will have to take care of 2 separate frames. Whereas, if you create the bifocal one, you will just have one to carry around. Hence, you will have a smooth transition when it comes to the bifocal lens as it will not take any time for you to switch to your desired view. 
Moreover, they are also a cost-effective solution as you will just have a singular frame. It also binds in giving the most clarity it can to those who use bifocal lenses. Hence, you can expect these to give you a good and clear-cut vision. Therefore, you will have to stay blurry for even 5 minutes because you will just need to switch your aim to look at what you want to do properly. 
Does it take time to adjust to bifocal lenses?
It is clear that bifocal lenses are going to help you out in numerous ways. However, some people are going to have concerns that relate to these types of lenses. Therefore, one of the biggest concerns that people have is adjusting to the lenses. The answer to this is that it is always going to take time to adjust to lenses as such. 
That is because you will have both of your prescriptions within the same lens. Hence, this will create some differences and it will also make your eyes get tired. Therefore, it is always optimal that you keep it within your consciousness that it will take time to get adjusted to these lenses. However, you can always learn some new tips to help you get a grip on these lenses better. Some of these tips are:
You should not look down when you are walking because this will confuse you and also shake up your vision. Hence, make sure that you are looking forward. 

You should wear these lenses all the time. This will help you in adapting faster than usual to these lenses. 

Keep in mind to change the reading angle when wearing these glasses because of the different prescriptions added. 

Get the right fit for your bifocal lenses as these will ensure that they stay on rightly on your face. 
How you can get the bifocal lenses from SEG 
The eyewear that you need keeps changing from day to day which is why we are here to help you out. Hence, we grab the best offers to present to you because we are known to have a bundle of different things. Therefore, Safetyeyeglasses are here to provide you with some amazing facilities Hence, we offer high-quality prescription frames which give you a good source to choose from. You can opt for any frame with any design you want to as well to go with your bifocal lenses. Not just that but we have a ton of variety for you to choose from. 
One of the other options that you can avail from us is our transition bifocal lenses. These are the best option to choose if you are someone who spends more time under the sun. Not only that but, for people who have light-sensitive eyes as well. Therefore, we accompany different things which give our customers a free hand to choose from. 
Our affordability 
Everyone is looking for a way to claim bifocal lenses at the best price. Hence, when it comes to SEG, we give customers a strong option that ensures a great pricing strategy. Therefore, all of our options are cost-effective and they come with a brilliant set of a bifocal lenses. There is a variety of different things you can choose from when it comes to us because we do not leave any customer behind. Our different bifocal lens packages are also available. Hence, they include:
ANSI certified 

Anti-scratch coating 

UV protection 

Anti-fog coating 
Therefore, you can easily contact us and avail your brilliant bifocal lenses at any time while giving us your prescription from our team. You are free to choose a lovely lens as well as we have the best variety of those on our website. You can also try them on virtually to get the best look if they will suit you or not. 
Trifocal Lenses:
You will begin to notice different eye shapes as you get older especially when it comes to vision. Therefore, you will mainly be getting targeted to either going into the category of shortsightedness or farsightedness. No matter what it is, you will need to have prescription glasses whether it is a single vision or bifocal. 
However, now, you can also get lenses that are known as trifocal lenses. Just like the bifocal ones, these also have dived segments over the lens. Therefore, this is mainly used for those people who have 3 different prescriptions as the name suggests. You will be able to see these types of lenses often in those people who are the age of 40 or above. That is because you will begin to notice vision changes as you grow older.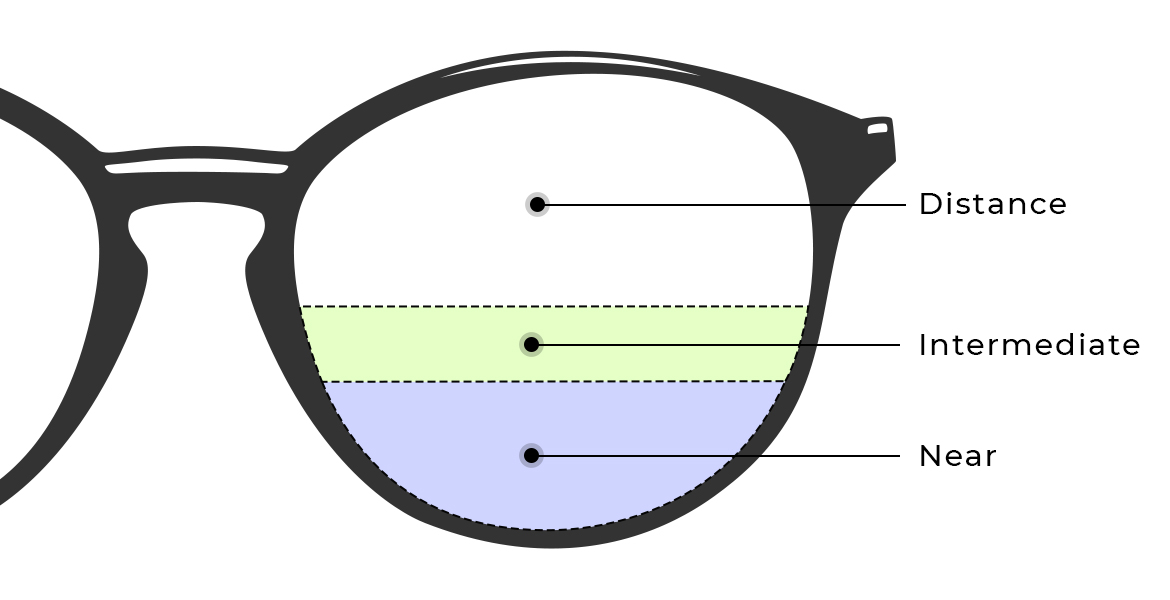 What are trifocal lenses?
Trifocal lenses contain three different prescriptions on the same lens. Hence, it will be divided into three different segments and all of them will have different prescriptions as per your needs. There are tons of different concerns that arise with them because they will have 3 layers. However, trifocal lenses are a great help to those who suffer from presbyopia. It is usually recommended for 2 diopters or a reading section. The main style of the trifocal lens is a D shape which can also include a flat top. The normal measurement of these lenses is 7 mm in height and 28 mm wide. However, all of these things can differ from time to time by looking at your condition and the things that you want. 
It is always to be kept in mind that trifocal lenses are rare and it is mainly only for those who are deeply in need of 3 dimensions to have clear vision. Moreover, most people might be wondering what the middle section of the trifocal lenses. Hence, mainly, the middle section is the mid-distance or substantial area. This is mainly for those who spend a lot of time on computers or any other electronic gadgets. 
The different kinds of a trifocal lens 
There are kinds of trifocal lenses that you can get. There are 2 main ways how you can get trifocal lenses which are two, flat-top lenses. Hence, this structure is different from the rest because they include different mediums. However, you will get them at an expensive price because of the efforts that will go into making them. Trifocal lenses are similar to bifocal lenses when it comes to functionality. However, they are going to have lines that are going to be more visible than bifocal lenses. 
The flat-top trifocal lenses are designed in a way that gives off a shape of D. This is because of the peripheral vision which gives it a D-shape. The good thing about this is that they do not require a good adjustment. 
Another type of trifocal lens is the E-D trifocal lens. They are a good option for those who need to see at distances that are at arm's length. Hence, these are used for both near visions as well as far. Therefore, you can wear these lenses when you are doing day-to-day activities. If you need to keep on looking at something with focus, then these lenses will be best for you as well. 
The benefits of having trifocal lenses 
There are tons of benefits that come with trifocal lenses. One of the major ones is that they provide a sharp vision no matter where you are. That is because you have the option to store all 3 of your prescriptions within one unit. Hence, these give you a clear vision at different distances for your betterment and also ensure to give you a comfortable fit too. 
Another major benefit that you will have from the trifocal lenses is that you will have a wider vision of different things. Hence, you can always get 3 different views in one. Therefore, you will not have to have 3 different glasses with the lenses that you want. You will just have to carry out one frame with all of the prescriptions in one. Hence, this is why numerous people offer trifocal lenses instead of getting 3 different ones. 
The different trifocal lenses Safetyeyeglasses provides and how to get them
SEG provides numerous different lenses and one of them being the trifocal lenses. These lenses are hard to find within themselves because there is a less majority of people who are going to provide you with them. However, Safetyeyeglasses comes with the best set of trifocal lenses that you can get from us at any time. There is no hard or complex method involved for you to get the frame. Hence, you will just need to contact our team, tell them about your preferred trifocal lens with your prescriptions, pick out a frame, and then get your glasses made. 
There are tons of different frames and Prescription safety glasses that you can get. We are always spread and we take in different things from our customers so that there is no possibility of them leaving without a trifocal lens.
Moreover, we have the best set of safety glasses as well. We are one of the top online stores that offer brilliant lenses to our customers. Therefore, you can always opt for prescription lenses no matter what material you are looking for. We assure you that the lenses we provide are one of a kind and offer clarity as well as enhance your vision to the maximum, reducing the need for other glasses. 
The different trifocal packages we provide 
It is important for us to maintain and provide for the needs of everyone. Therefore, we have distant packages that you should look into. The top 3 packages are:
Trifocals lenses for the basic package 

Trifocal lenses for the pro package 

Trifocal lenses for the ultimate package 
There are different lenses and their characteristics that you can grab onto. They will come into different categories of the different packages that we have situated above. Hence, some of the characteristics that we offer for lenses are:
Anti-fog 

Anti-scratch 

Tint options available

ANSI safety 

Anti-reflective 
Progressive lenses:
With the passage of time, you will always notice that your eyesight is getting weaker and this calls for glasses. People will always try to stay away from glasses and try to ensure they have healthy vision. However, it is common thing to notice weak eyes as you get older. They will start to lose some of their functions and one of those is vision. Therefore, you will need to get a hold of glasses but, before that, you will need to know which type of lenses you need. 
What are progressive lenses?
You will come across different sets of lenses. One of them includes progressive lenses. These lenses are not like ordinary ones. They give you the option to deal with different eye prescriptions so that you can have clear vision. Therefore, with these lenses, you will be able to perfume all different functions. Hence, if you want to get some work done which is near or farsighted, you will be able to. They are also known as no-line, trifocals, multifocal, or varifocals as well. Hence, these are a great help that ensures you a great vision. There are three levels of progressive lenses which are:
Distance

Near

Intermediate 
There are also different types of progressive lenses such as:
Premium progressive lenses- these give you a better view and you can customize them to your prescription by picking out your frame and adjusting these lenses into those. 
Computer progressive lenses- by the name, you can guess that these lenses are mainly for those who stay on the computer more often. Hence, they create a better barrier for your eyes through different coating layers. 
Transition progressive lenses- the specialty of these lenses is that they go darker when UV rays hit them. Therefore, they act like shades for your eyes and also can be used as sunglasses. 
Standard progressive lenses- these lenses are the normal standard lenses that have a wider area than others. Hence, for these, you will need to have a different, bigger frame for these lenses. 
Short corridor progressive lenses- these lenses are smaller. Hence, you will not need a big frame for these lenses because they will not be able to fit within them. However, these are not used as much because of their size as it creates blurriness. 
The benefits of having progressive lenses 
Progressive lenses help to gather all of the features in one lens. Therefore, this is a new technological advancement that helps people see the best they have. Hence, these lenses not only provide all elements in one but, they help in covering all of the areas where your eyes reach. 
Unlike bifocal lenses, these do not have lines that distinguish the different prescription segments. Hence, it gives the user a smooth view. Therefore, the main benefit of this is that you only need one pair of glasses because the lens has all of the important features situated in them. 
Moreover, there are no lines that will give you a clear finish. Usually, it is harder to see because of the lines that distribute your prescription sections. These cause a distraction and numerous people easily get annoyed by them. Lastly, as these glasses do not have lines, you will have a better appearance without getting distracted by the lines. 
The cautions while wearing progressive lenses 
As these lenses are new, you are going to take time to adjust to them. In fact, when you wear them for the first time, you are going to feel dizzy and weird as well because of the power these lenses hold. Hence, they can take a good time to get used to for example a month. You might feel as if these lenses are not the best option and that they ruin your vision more. However, you need to give it time, and then you will get to see the best and proper results. 
Hence, to get used to them, you will need to try to wear them all the time. If you are someone who wears glasses once or twice a week, then these lenses are not going to be adaptable. Hence, try to wear them all the time so that you get used to seeing and wearing them on a daily basis. This is so that you go outside, you will not feel wired and dizzy. 
Moreover, one of the things that you might face as well when wearing these glasses is blurred vision. You might be wondering why this is not a good sign for a lens such as this. Hence, this is mainly because you move your eyes far to the left or right for looking at the object. To reduce this, it is best that you turn your head instead to look at the object rather than moving your eyes all the way. 
Furthermore, if you are looking to aim at a far object, then you should look at the top of the lens. That is because the top section of the lens is going to magnify things the best. 
Do Safetyeyeglasses offer progressive lenses and how you can buy them?
We have all the things that you are looking for. Hence, Safetyeyeglasses come with different materials that can make up your progressive lenses. Hence, we use polycarbonate materials and different ones as well. 
SEG is always on the lookout to get our customers the best. Hence, if you are looking for safety glasses wtih progressive lenses, then you should always contact our team. You can then share your prescription numbers as well as select your frame. If you have more questions, then our team is always there to help answer those and then, you are ready to purchase your lenses. We have 3 different progressive lenses you can choose from:
Sunglasses progressive

Everyday progressive 

Digital eye strain progressive 
Hence, you can choose the type of lenses you want with the material as well. If you are looking for the best vision possible without any hassles, then progressive lenses from us are going to be a brilliant option as we have everything you need.