It is one thing to buy glasses and another to purchase clear safety glasses. There is a ton of difference when it comes to choosing glasses that offer more protection than normal. These glasses have special features and they do their ultimate to ensure that you are protected as well as comfortable wearing them all day long. Hence, you will find some amazing features when it comes to these glasses by Safety EyeGlasses. They have accommodated all the crucial things to make these glasses one of a kind.
Not only that but, everyone knows how glasses come in various sizes and have a vibrant color to them. Hence, the best fit for the fashion industry. This is the same thing done to these glasses as well. It would be unethical if glasses nowadays looked like those before. The view given to glasses in the previous days was different from today. Back in the day, it was thought that only nerds wore glasses and they were looked down to. However, now the times have changed and the revolution has brought a positive view to glasses which are now implemented by Safety Eyeglasses.
Why Protecting your Eyes is Important
One thing that customers will always view when they go glasses shopping is their style. Style covers a ton of different things such as the dimension of the glasses, color, shape, and design. However, when it comes to Clear Safety Glasses, these things get a little eliminated. That is because people will place more importance on other aspects of the glasses other than the color and design are shown to them. That is mainly because their priority is ensuring that these glasses are actually protecting the eyes or not.
Hence, they will look into various other elements to be sure that these glasses will protect their eyes in different circumstances as well as while doing different activities. This is also important to look at because the true meaning of glasses is to provide protection from harm. The eyes are a very sensitive part and ensuring that you protect them is important. There are numerous complications that can lead up if you do not take care of your eyes. Even if your eye-sight is weak or not, you should wear glasses so that no extraneous element can affect your eyes.
The Different Sides of Glasses
A lot of people know about the normal type of glasses that they see in stores. However, there are some special elements that are added to those glasses that are best made for protection. Hence, you need to know about them before you head to the market. There will be a ton of stores that will not give you the right pair of safety glasses and you might fall for it as well. Therefore, it is always best if you do your research well and then search for these glasses. It will also grant you more information and you will be able to select your glasses easily with more confidence.
You will surely be shocked when you will get to know about the different measures that can be done to glasses to ensure that they provide more safety. The first thing that you need to look into is the side shields. These are removable in and they cover the side of your eyes as well as glasses. The normal shape of the glasses is made to protect the front of the eyes but not the sides. However, safety glasses will include a removable feature of side shields. This will ensure that your eyes are protected from the sides as well. That is because there are not only possibilities of you harming your eyes from the front but, from the side as well.
The Quality of Lenses 
Numerous people will tend to think that the lenses are just made out of one layer and are mainly adjusted to the eye number of the person. Well, it is true that the lenses are adjusted according to the sight of the user. However, there is more than one layer used in lenses. These will depend on the type of glasses you are looking for. For example, if you are purchasing sunglasses then you will find colored glasses. These will have a separate layer that will be colored. However, when we talk about safety glasses, then these will not include a colored layer. They will be clear. Lenses are the most important aspect of glasses and they need to be inspected the best out of all the other elements in glasses.
Lenses are not supposed to be heavy or bulky unless the person has a very high eye-sight. They are supposed to be lightweight and scratch-resistant. Of course, if the lenses get scratched then they are of poor quality and it will also cause harm to your vision. Hence, you need to ensure that the glasses you are going for have good lenses which are scratch-resistant and also offer the best clarity. The glasses from Safety Eyeglasses ensure that there is an encapsulated mirrors between the layers of glasses and are scratch-proof. Moreover, their lenses are thinner as well as lighter than the average polarized glasses. Hence, these are the best type of lenses that you can go for.
The Perfect Fit of these Glasses
One thing that people are afraid of is the fit of the glasses. This can be a serious problem if companies fail to produce glasses that are able to fit all different face types. However, that is not the case with Safety Eye Glasses. They have made all of their glasses with precision to ensure that they fit all face types and that no customer has a problem with them. Hence, when you purchase their glasses, you will find no problem with their fit. That is because the measurements of these glasses have been chosen to perfectly fit every face type.
This is done by considering the nose pads, temples as well as the front of the frame. All of the features of the sunglasses need to work together so that they are giving the perfect shape and vibe when the user wears them. This does not mean that these glasses will not be comfortable to wear. Safety Eye Glasses have given a ton of different things to ensure that these glasses fit comfortably. The frame width, bridge width, lenses width, height as well as the length of the arm and temples are taken into consideration to ensure that they are one size for all.
The Different Material of the Frames
After looking at the lenses, the next major thing that is supposed to be looked upon is the frame. There are numerous different types of frames that you will come across. However, the material and the quality of the frame are what matter. There are different materials that you can use when it comes to frames and all of them work best in different conditions. It is best to use different materials for different uses so that there is no complication that arises. The co-injected bio-based nylon frames are a great fit and they are comfortable as well. The material is soft which naturally makes it soft and comfortable.
The corrosion-resistant Monel metal is great for water and it is also corrosion-resistant. Therefore, if you love the beach or swimming pool then these glasses will stay with you're a lifetime. There are also a ton of other materials that you can work with such as titanium, plastic, and metal. Hence, all of these have different benefits and they will be able to provide the best protection at all costs. Hence, you don't need to worry about the material that often because Safety Eye Glasses provide the best and they always double-check their frames as well as lenses before setting them for customers.
Here are Some of the Best Glasses from Safety Eyeglasses
All of their glasses are great and have an amazing look to them. Hence, here are some of their glasses that you can have a look at to see their amazing quality as well as unique features. There are numerous other glasses that you can try on as well. These are just some of them.
If you are looking for classic and modern glasses then these are right up your alley. They have been given a simple yet, modern look to them so that they can be worn at all times while looking fashionable. The side arms are thick at the start and then start getting thinner when they reach the temples. Hence, they have built-in side shields and nose pads. These glasses are of the full rim and they are made with plastic. Moreover, the shape of these glasses is wrapped around because they perfectly protect your eyes. If you are into sports then Onguard OG255S will be the best for you. They have a perfect fit and they will surely stay in place whenever you are doing sports or any other activity.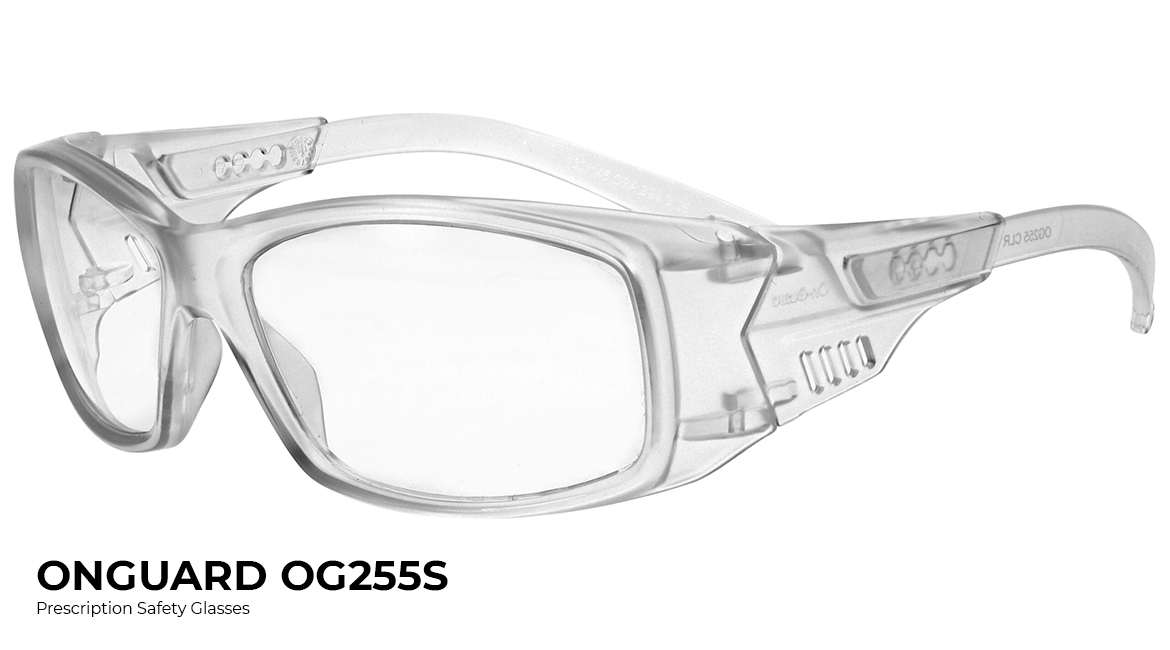 The style of these glasses is simple yet classy. They have also been given a pop of color so that they have some fun with them. Moreover, the frame is not bulky and they also come with removable side shields. This helps protect your eyes from the sides so that no dust and debris is harming them. Moreover, the Onguard 078 is made from durable acetate plastic and they are in a rectangular shape. These glasses are also of the full rim and they are made to protect your eyes the best. The hinges used in these glasses are flexible and non-spring so you will be able to use these glasses freely. They also have curved temples which ensure that these glasses do not slip.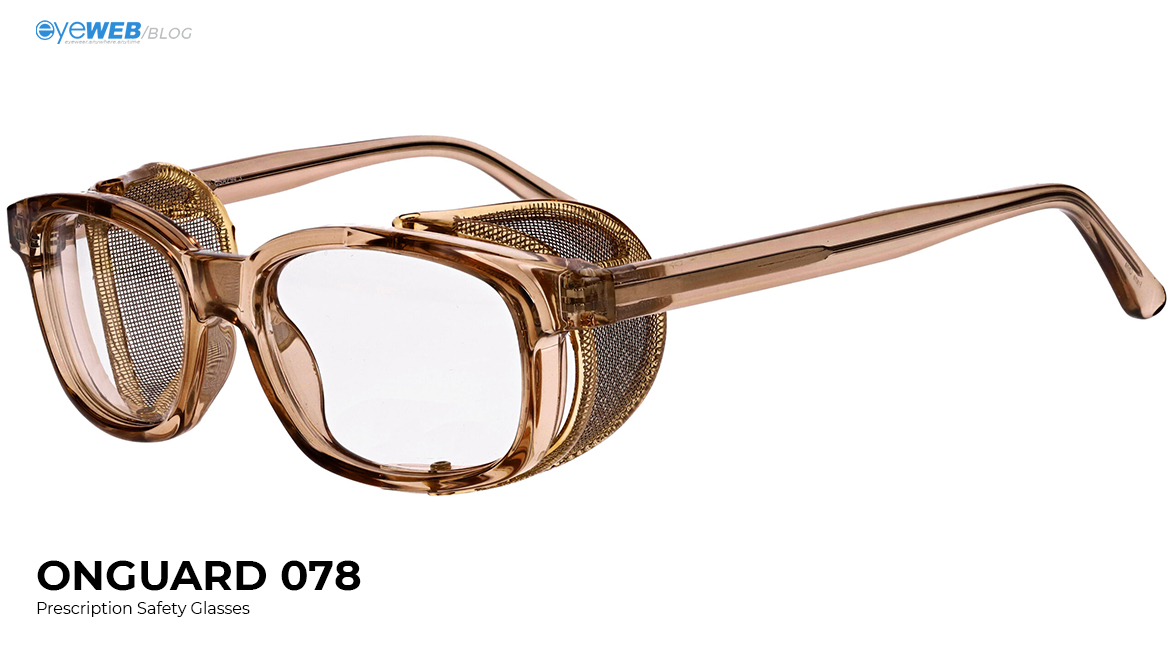 Astro Uvex 3003
If you are looking for a frame that best fits the futuristic style then getting your hands on these will be best. These glasses have a unique shape given to them and they are designed to look futuristic. They also come with amazing side shields so that they protect your eyes at all costs. Moreover, the material used to make the frame of these glasses is plastic and this also has a style of wrap-around. They are of a full-rim frame which offers the best. Moreover, they have embedded a design on the side arms of the glasses so that they add to the style as well as the structure. The temple tips are triangular rather than being a circle so that you can place these glasses comfortably when they are not in use.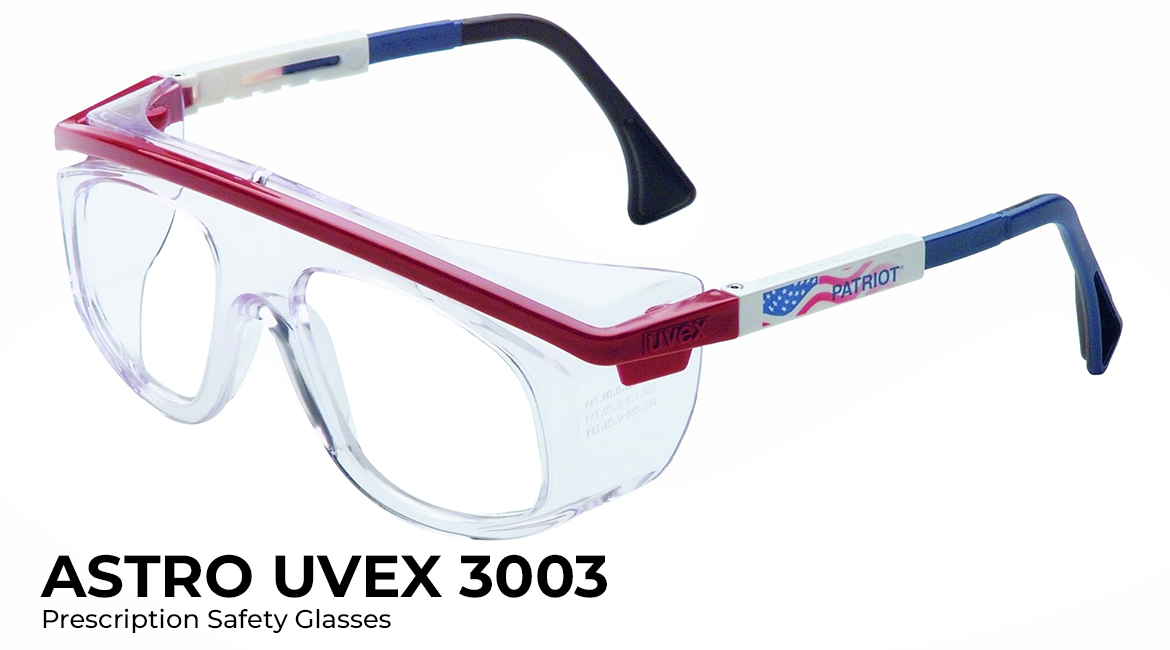 Shop Now 
These glasses are durable and strong. It has been given key characteristics to ensure that you can wear them easily all day long. Not only that but, when it comes to the design and frame, these glasses are given different colors so that they stand out from the rest. Moreover, they have side shields as well as built-in nose pads. The sidearm of these glasses has a unique design as well. They are made from plastic and they come in the shape of a modified oval. It has integrated spring hinges and they are lightweight. You can wear these glasses for any activity that requires hard work and they will still stay put.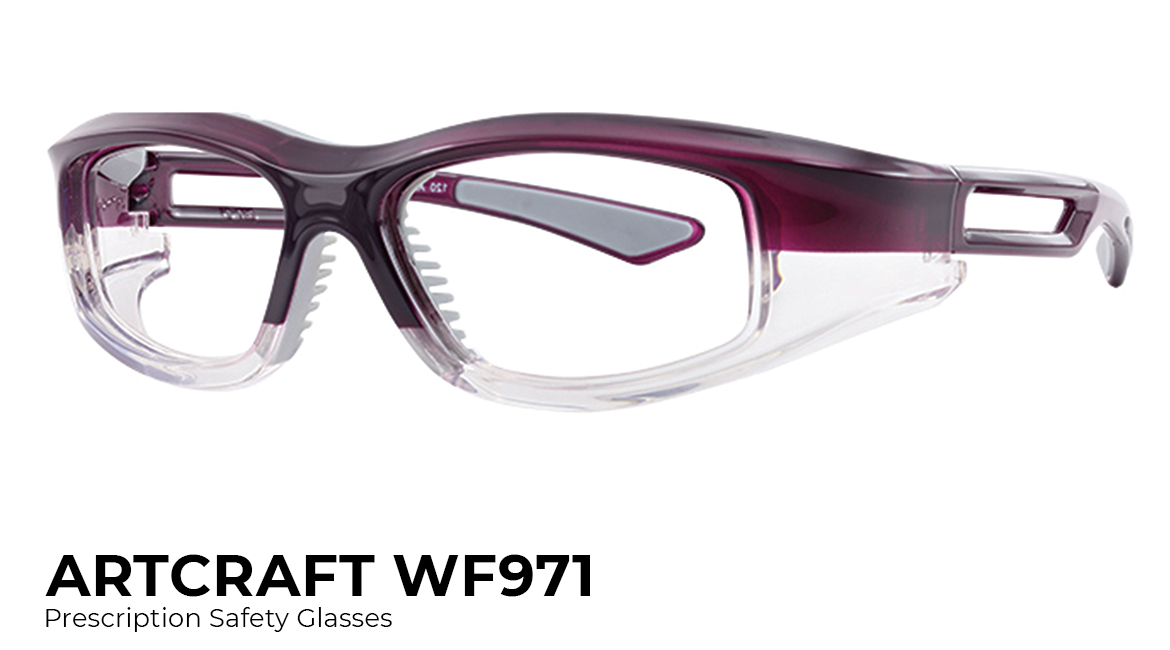 These glasses have a sleek look given to them. They are of the full rim and they have a wrap-around style. Moreover, the frame is made out of plastic and it is best fitted for those who are into sports. They have integrated side shields that help keep the eyes safe. It also has complete UV light protection so that your eyes are not being harmed by any rays. It also has a rubber nose bridge as well as temple tips so that they do not move when you are doing any activity. They have spring hinges which makes them functional and easy to open and close.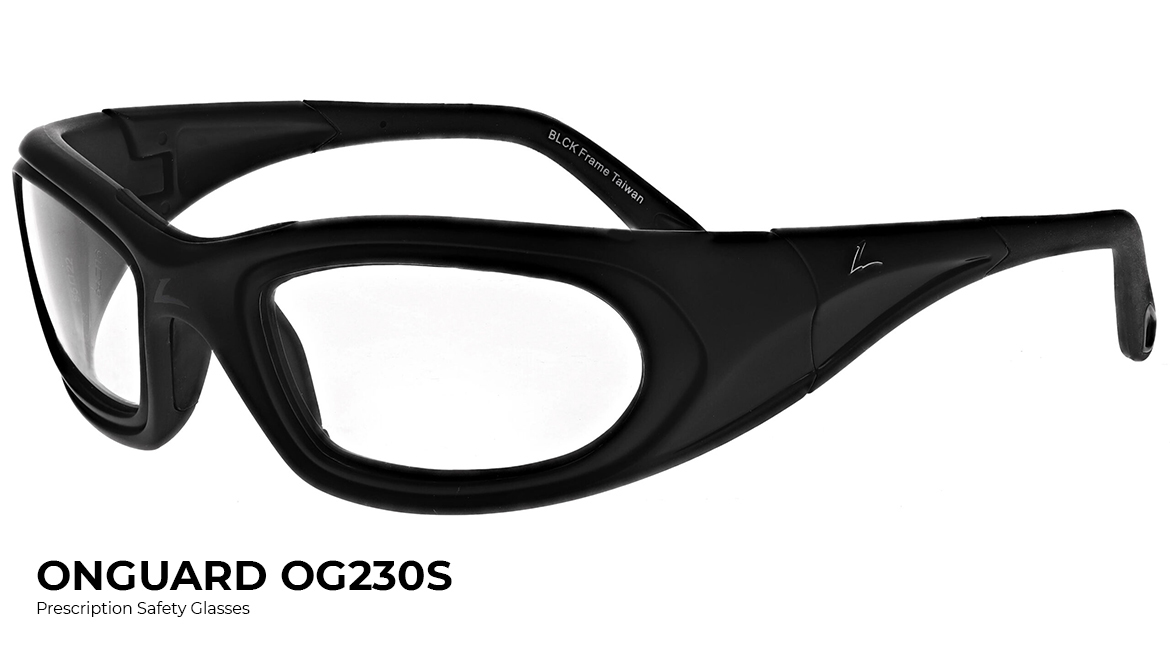 Final Words
All these amazing collections is exclusively available at SEG. We make sure your glasses fulfill your purpose of safety and provide top-quality comfort. For more collections, you can easily browse our dedicated categories for safety glasses.