Never avoid wearing safety glasses with readers if you are struggling hard to read fine details. According to ophthalmologists, you may wonder by wearing reading specs is less fatigue, reduce dry eyes, and prevent you from other ocular irritations. Therefore, presbyopia patients struggle to focus on close objects and thus decrease eye blinking. And of course, these signs cause ocular annoyance and dry eyes.
But make sure that there is some difference between readers and prescription glasses. Prescription specs deal with presbyopia are particularly designed for refractive vision. In the case of astigmatism, the right prescription is critical for overall eye health. Readers are available at the drugstore, supermarkets, and departmental stores. All reading glasses have a readymade prescription with different magnifying power and start with 0.5 diopters. For more options, visit www-safetyeyeglasses.com for awesome options.
Top 10 Best Bifocal Safety Glasses:
Shoppers looking to buy safety eyeglasses should close focus on the best fitting around the face and head. No matter how much they are delivering the crisp vision and most stylish design. If they are not comfy, useless to wear them. There is well-search for these top ten safety glasses with reading lenses because they have good reviews regarding fit, lens type, cost-effectiveness, return policies, durability, and frame material. Besides, these are the best readers on the market. Make you are picking the most suitable option for your working requirement.
1- Armourx 6009:
Handling several tasks at your workstation because Armourx 6009 will make you protected and hassle-free. Besides, they provide definitive protection from clear lenses, and this is the best advantage. These reading eyeglasses can provide utmost visibility to wearers who associate with presbyopia. Apart from providing the best reader to prevent blurred vision, they can protect eyes from ultraviolet rays. Besides, they are exceptional boundaries because their leading function is to shield eyes against impact through an acetate frame.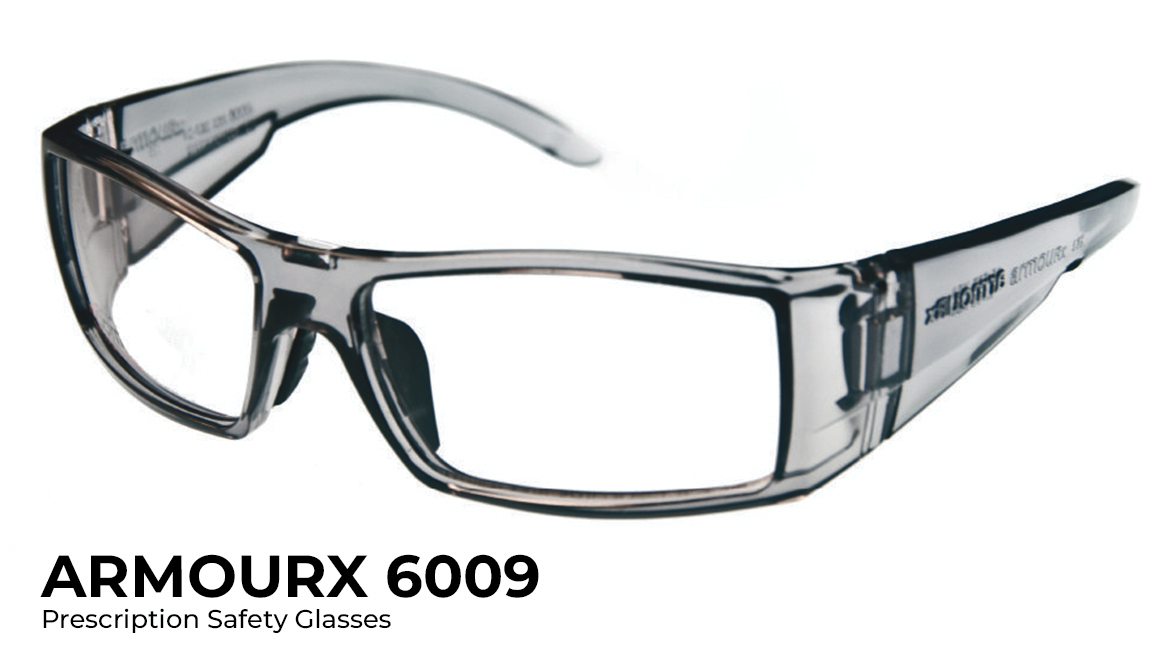 2-  Onguard 220FS:
When first-class design and comfort are united, Onguard 220FS bifocal safety glasses fulfill these requirements. Undoubtedly multi-tasking eyewear will appeal to you to buy it. As per your hopes, this set of readers comes with several choices regarding magnification. These safety glasses make sure 100% visibility for both reading small text at different distances. Moreover, rectangle shape readers equip with anti-scratch coating. This coating will make sure for spotless lenses.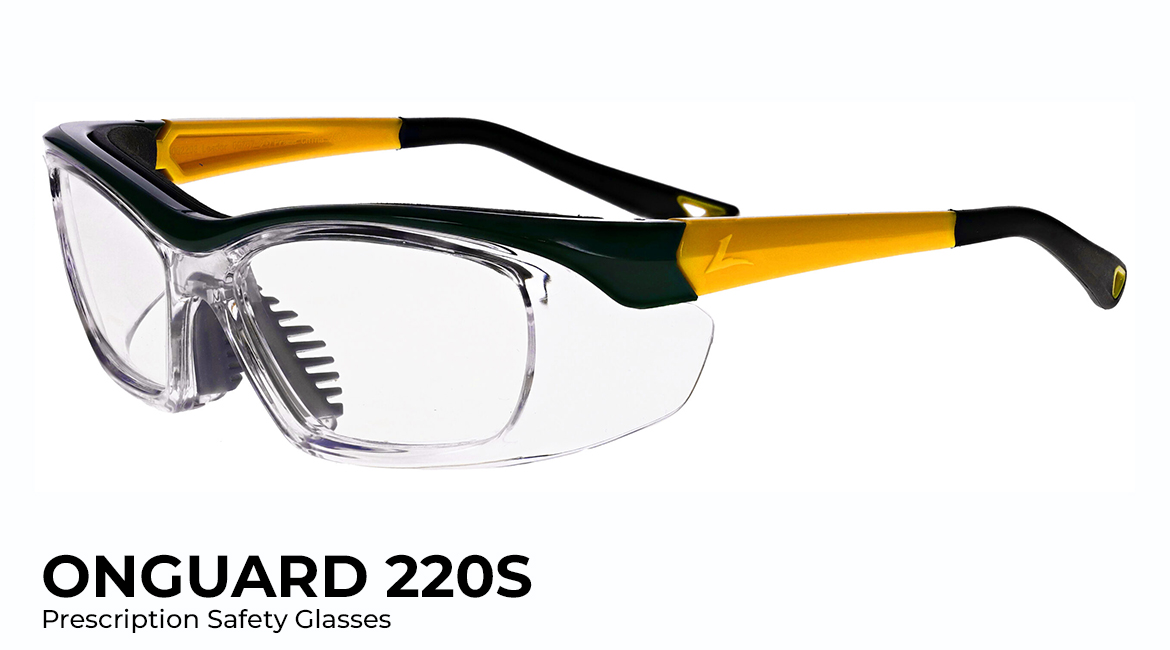 3-  Onguard OG240S:
Onguard OG240S equip with countless features to help you for 100% visibility for all distances. These readers are unbelievable because of a reasonable cost. Besides, they could be an ultimate choice to confirm definitive visibility by reading detailed print painlessly. Due to seamless detail, safety specs are an outstanding choice for readers. These readers are ANSI approved due to impact resistance. Sturdy manufacturing will stay away from your eyes from flying and dust particles.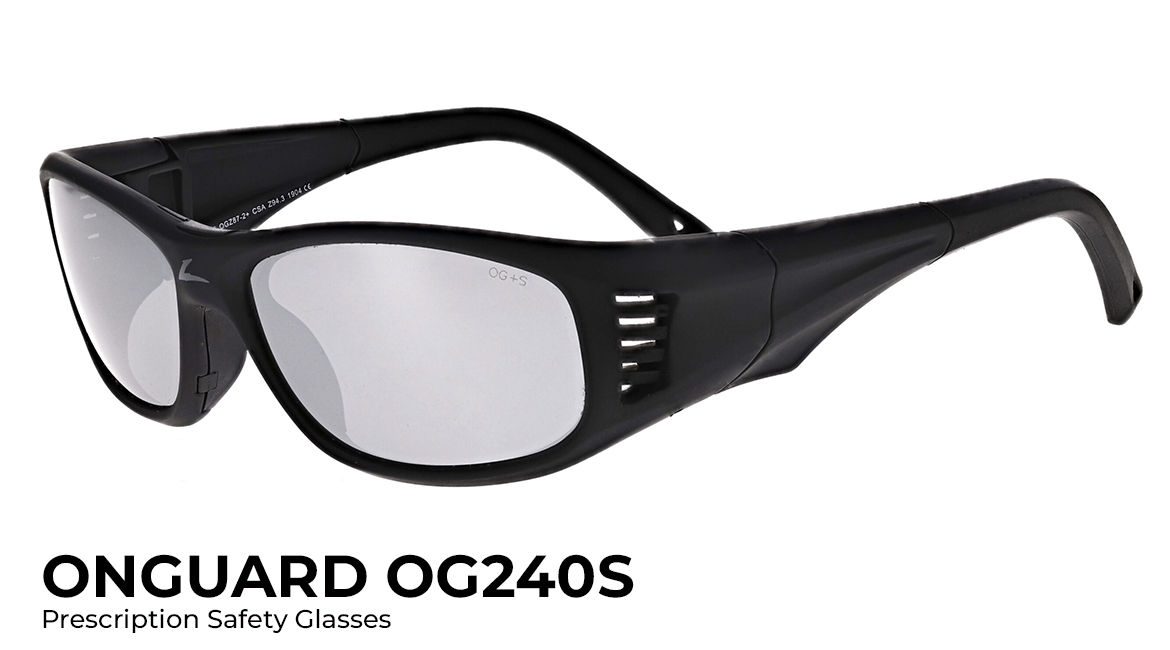 4-  Artcraft WF970:
Artcraft WF970 cannot disappoint you because of first-class protection and lets you focus on your task. So, avail safety with a clear vision for high focus on tasks. Resilience and comfy fit are appealing features of Artcraft safety glasses with readers as they have upheld their definitive look. An incredible design confirms you will not deliver hindered vision while working. Make parallel match readers with a fog-free coating and 100% visibility in a damp environment. Yet, it is hard to avail the best design that can block dust and debris from any direction. And all these functions are possible with Artcraft safety specs.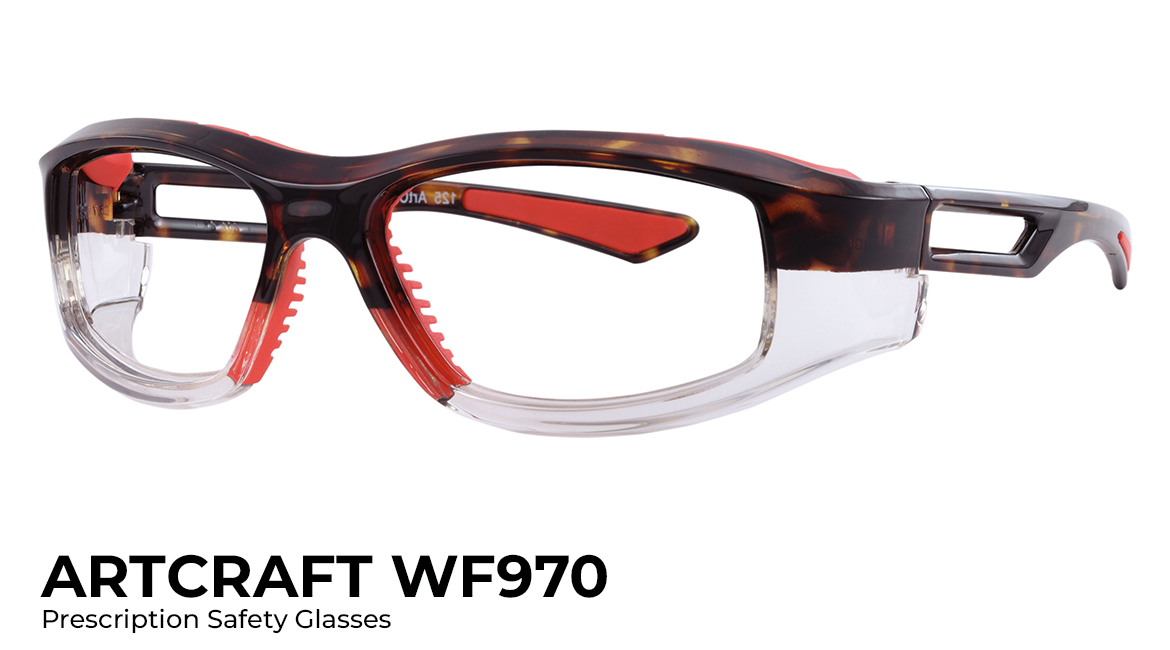 5-  TITMUS SW RX - SW07:
Do you like the Titmus safety brand, don't look ahead because of Titmus SW RX-SWo7. This wraparound style reader will deliver a comfy fit around your eyes without hindered vision. Improve reading criteria with perfect safety specs because they provide extra safety from all sides. The reading glasses have a brow bar that confirms excellent safety with a comfy design. Magnifying power attribute makes these safety glasses are more protective and lets for detailed work in a dangerous environment. Titmus SW07 is planned for different industries, and even don't worry about unexpected falls.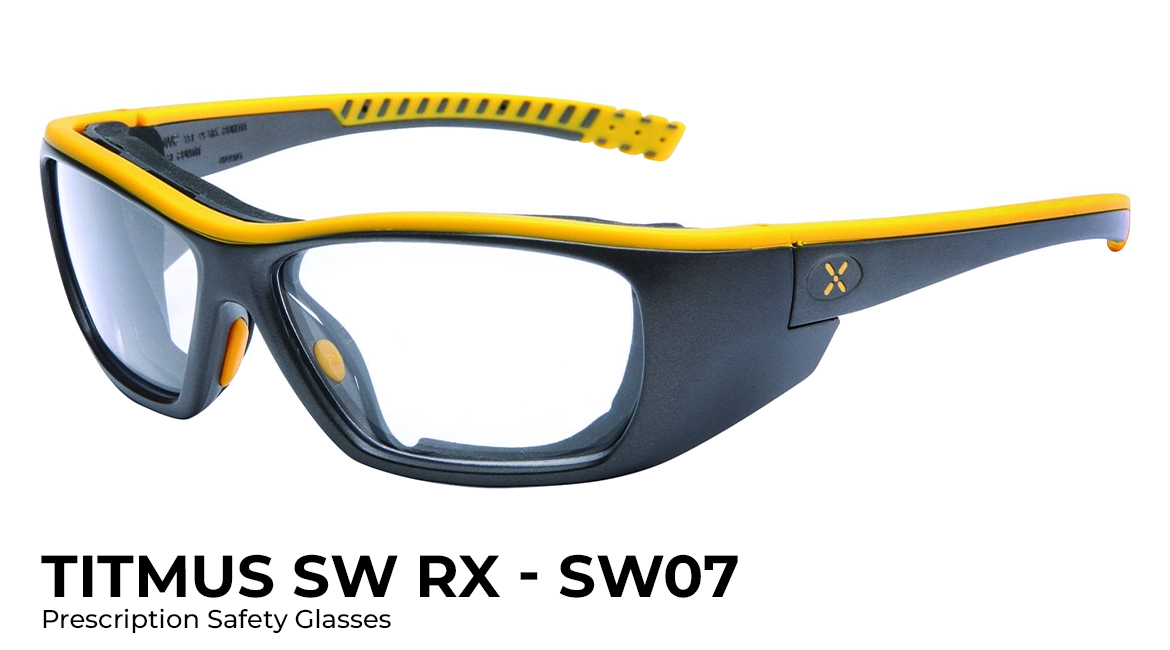 Buy it Now
6-  Armourx 7900:
Armourx 7900 is the best reader for shielding eyes if you wish the best protection from one product. One obvious thing is improving focus from the temple side. The wraparound style is designed for all wearers, no matter where they are working. The safety reader is ANSI Z87.2 certified, and shatter resistance lenses can easily resist any danger. Safety glasses with readers offer precise clarity and protection as you can expect.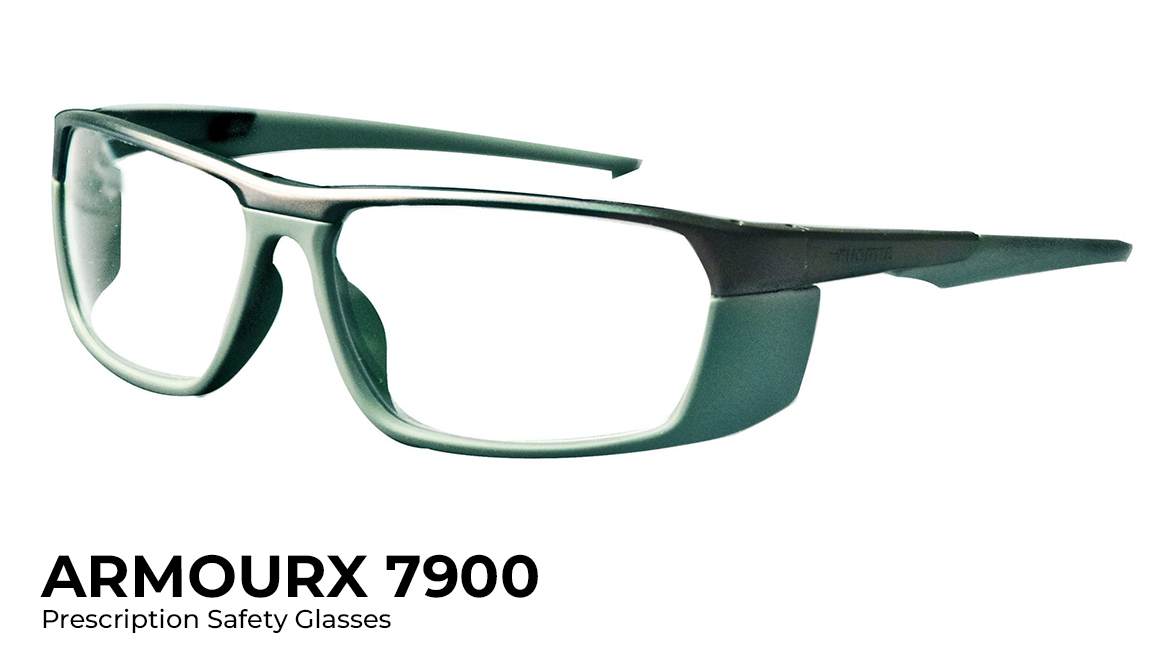 7-  Pentax ZT25-6:
Well, Pentax ZT25-6 safety glasses are the highest suggestion for a prescription than others. Moreover, this safety reader is enough for a fashion statement because it will give you a gorgeous look. The Pentax design readers help wearers who wish for a clear view at both far and short distances. Besides, ultraviolet rays' protection quality falls to take this piece of reading glasses. Pentax readers are a seamless choice for indoor and outdoor settings because of 100% ultraviolet ray protection. The wraparound shape confirms all-around protection, and the lightweight feature lets wearers use them for a long duration.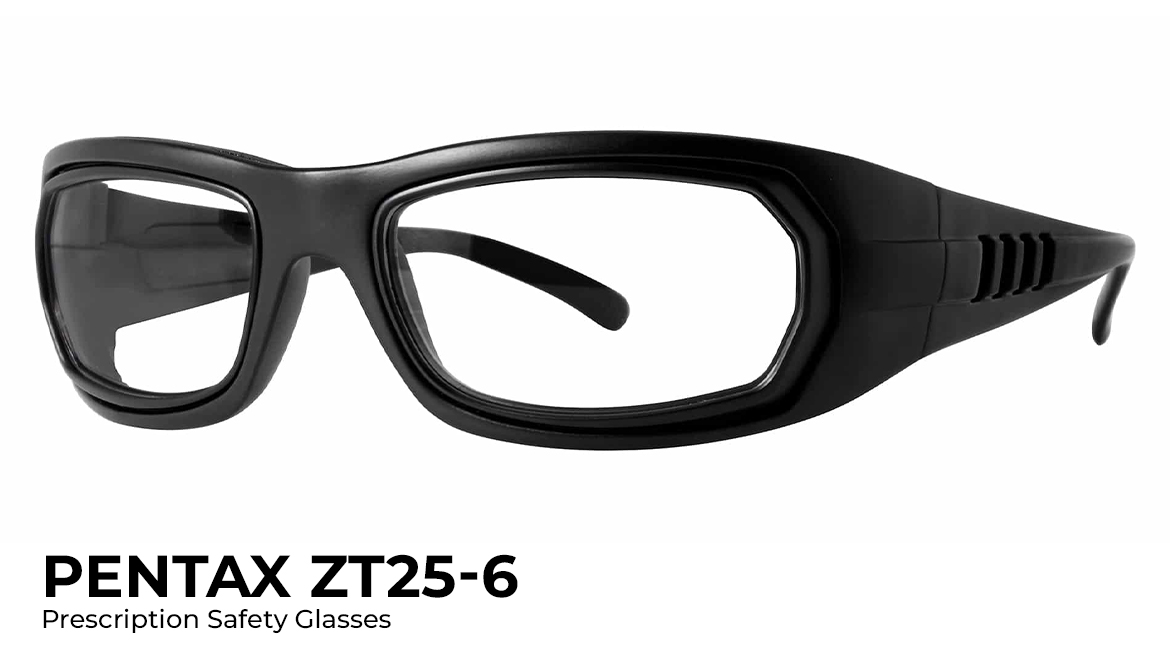 8-  OnGuard 220S:
OnGuard is another reliable and famous brand for ultimate safety. These readers are comparatively inexpensive than others. Even some online sites are offering this reading version with an astonishingly low price that comes in every wearer approach. These ANSI Z87.1 certified reading glasses are perfectly durable to resist external pressure and show the best performance. Keep eyes 100% protected from sunlight with a transparent profile. Rx-ready lenses for every magnifying power because it suits all prescriptions. Moreover, its CSA protective criteria will eliminate all worries by wearing them.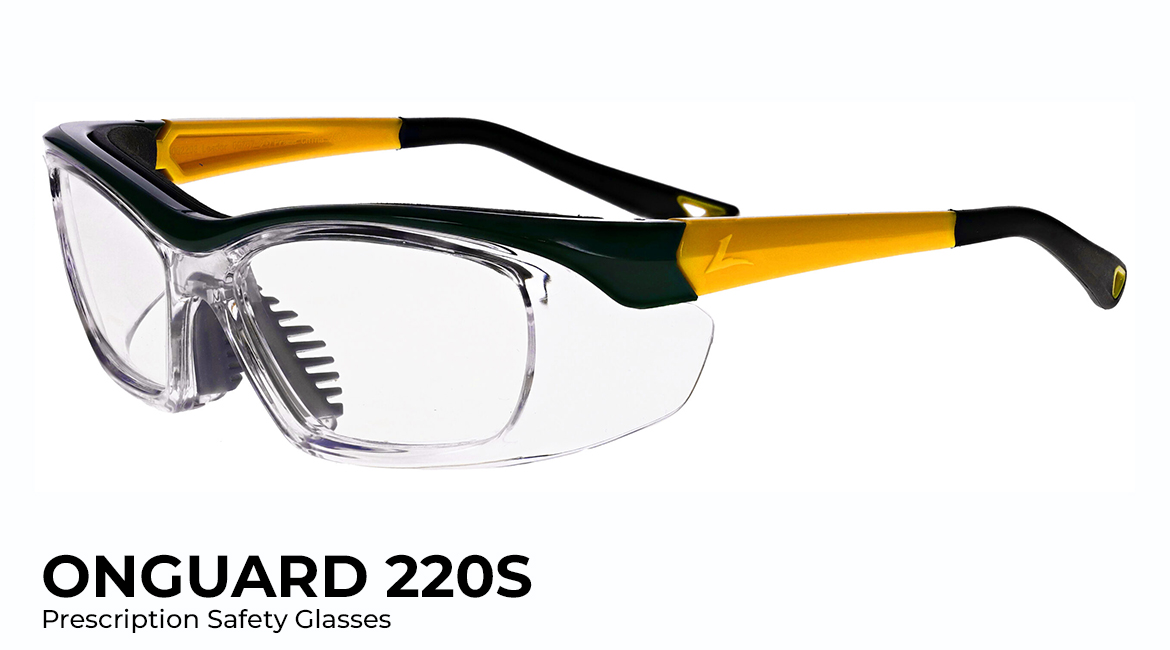 9-  Pentax ZT45-8:
Glad to see Pentax ZT45-8 reading glasses in the list of top 10 safety glasses with readers. These reading eyeglasses are a seamless option for optimal safety because designed with hard-wearing plastic material. Many safety glasses are available without style. But this is one of the ultimate combinations of chic, protection, and relief. Shatter resistance lenses are ANSI Z87.2 approved and enough to obstacle impact dangers. Besides, its comfy fit keeps headache-free when you use them in a dangerous workstation. The proud feature of reading eyeglasses is available for magnifying lenses. Now keep yourself secure at working place with fashionable style and crisp vision. What's next?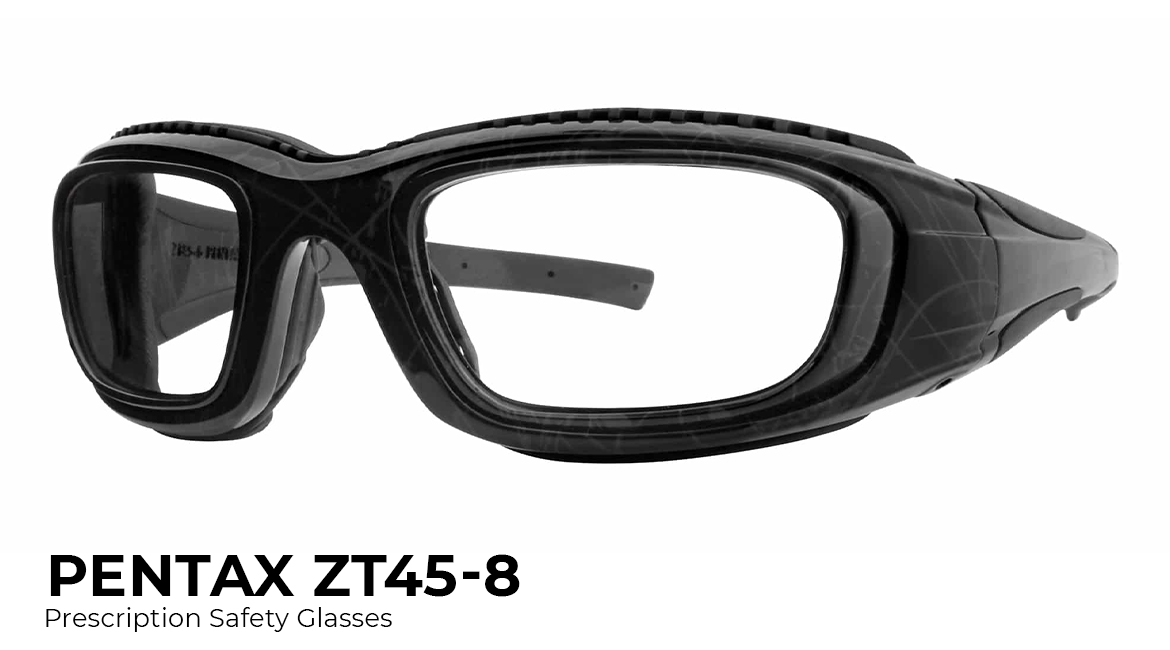 10-  Artcraft WF971:
Another unbelievable addition to the safety glasses reader is Artcraft WF1. This reader comes with lively colors, and it is a suitable option for those wearers who are active in sports activities. Besides, these reading glasses should be the first choice due to fulfilling the requirement for close focus. Apart from best focus avail these for detail working schedule. The soft temples enhance the protection and resilience of the protective glasses. They are available in multiple sizes and thus effortlessly sit on all adult head sizes. Removable side shields provide ultimate safety, and thus can stand out among other progressive eyeglasses. So, it could be a final choice that users need all day.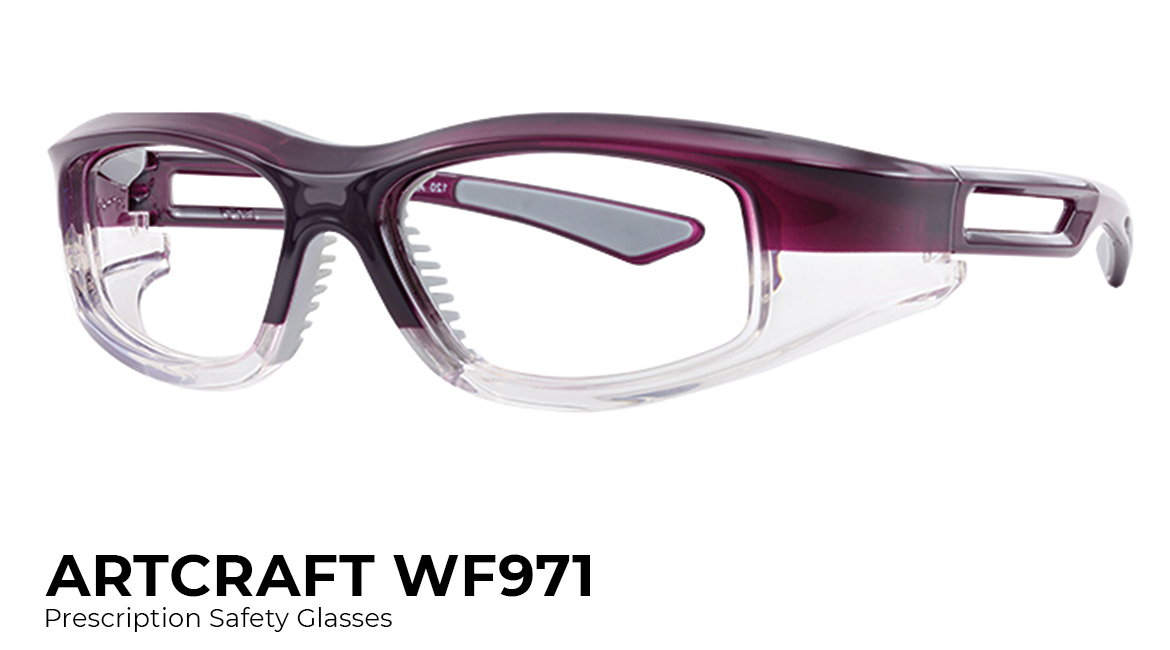 Summary:
Do you find you are under 40 and your eyes are not suitable for reading safety glasses? But the difficulty for close focusing must consult a professional ophthalmologist. If you are the perfect age for presbyopia, choose the perfect one from the above list or visit our site for the most affordable option.