The sun's rays can make running distracting very easily. If you want to avoid the sun's glare, your focus can be distributed and your workout loses its effectiveness. It's smart to invest in good running sunglasses. They will protect your eyes from the sun and help you perform better. We'll be discussing the many aspects of investing in good pair of sunglasses while running:
Good-designed Running Sunglasses Keep Their Place Even when You Move Fast:
Running sunglasses have the advantage of staying put even when you move fast. They have a special grip system that prevents them from flying off your face, no matter how fast you run. You don't want your sunglasses to get damaged every so often. You need to be able to focus on your workout and not your sunglasses when you are in the middle of it. Safety Eyeglasses's running sunglasses fit snugly and are among the best you will get. They will fit in comfortably even if you sweat. Running sunglasses should feel natural and comfortable.
Protection for your Eyes with Long-Lasting Features:
Running sunglasses also have features that protect your eyes against the sun. Polarized lenses are a common feature in many pairs of sunglasses. They reduce glare and improve vision. A special coating is also included to help block harmful UV rays. This is vital because UV radiation can cause vision problems. If you intend to use your running sunglasses for anything other than your workouts, they will need to have a sturdy frame. They must be durable to bear drops and be thrown around, without breakages and damage.
Perform Better:
Running sunglasses can help you improve your performance. Many sunglasses have a lens coating to minimize eye fatigue and enhance contrast. This property helps you to see even in low light. This feature is very important for runners who want to train at night or in winter low light. You have many options when it comes to finding the right pair of sunglasses for you.
Lightweight Frames that Won't Weigh you down:
A lightweight frame is necessary to look out for when buying running sunglasses. These will make it so you don't feel heavy while running. They can be adjusted to fit any face size, making them the best pair.
Get a Better View of Surroundings:
Want to see your surroundings when you run long distances? Running sunglasses that are clear and do not obstruct any of the surrounding scenery, like trees or buildings, will be the best.
The Benefits of Wearing Sunglasses while Running
Ultraviolet Light Protection: 
UV light is the radiation emitted by the sun. You probably already know how powerful the sun is. It's likely that you have seen it for a fraction of a second, and been blinded by its power. Radiation can cause damage to your eyes. There are many risks, including developing cataracts, eye growth, and macular degeneration. 
Runners are more likely to run in the sun than those who work outside. Sunglasses are made to block harmful UV light from the sun. However, it is possible to feel the damaging effects of being outside in direct sunlight. Another thing is "if it is never sunny here, you also need to wear glasses." Even though UV light is stronger than on a clear day, it penetrates clouds and can cause damage.
Protect your Eyes from Insects: 
This has likely happened to you at some time in your life. You have been happily enjoying your life, whether you're running or walking. A bug suddenly lands in your eyes, and you start blinking faster than a hungry crocodile's jaws to relieve the discomfort. You may become temporarily blinded during the flurry. This could lead to falling over, hitting something, or losing your progress towards a race personal best. There are many more! The bugs can also cause eye irritations. This issue can be eliminated by simply wearing sunglasses while running. You will no longer have bugs in your eyes, frantic blinking, or discomfort. Put on the sunglasses to keep the bugs out of your eyes.
Protection Against the Elements: Rain and Dust: 
There's no reason to not go for a run when it's raining or windy. Temporary blindness from the wind blowing dusty in our eyes, or heavy rain that pounds everything it can find has happened to all of us. This is dangerous if you don't have glasses. You won't be capable of seeing where you are going and could even endanger your eyes. This is not smart. You can run in any weather conditions without glasses. Raining? Wear your running glasses. Snowing? Opt for your running glasses. Windy? Go for your running glasses. All issues solved!
Look Stylish:
Sunglasses offer more than UV protection, bug defense, and weather shielding. They also allow you to express your style, finesse, and elegance. It is said that for most of the part, Humans are not logical creatures. They like things that make their lives easier and more attractive. Even if the product isn't actually effective, it doesn't matter. You can't buy a brand that isn't well-respected if you feel the product has a poor or average performance. This is a common occurrence. Everybody, including me, has an instinctive desire to be stylish and attractive. Running sunglasses provide effective protection while elevating your style and appearance. Running glasses are a double-whammy of excellence.
 Shades were a common choice for actors and models in Terminator. They made him fashionable. Even though he was a robot maniac, the audience couldn't help but be impressed by his coolness. You can't go wrong looking cool with stylish running glasses, whether you choose to wear wraparounds or tinted.
What to Look for in Running Sunglasses: 
 Lightweight
Running sunglasses are best if you choose a frame made of plastic or acetate. These materials are lightweight but strong enough to keep you going on long-distance runs.
 Good coverage
A semi-rimless 8-base frame would be a good choice. This will provide you with the coverage you require without blocking your vision.
 Sweat Resistant Grips
You won't be able to run a marathon without sweating so a frame with a rubberized grip will do the trick.
 Contrast Enhancement
Contrast-enhancing lenses will help you see every bump in the road or step on the sidewalk. Certain filters filter light through the lens to reduce glare and increase color contrast.
Get your Required Running Sunglasses from the Online Eyeglasses Store "SAFETY EYEGLASSES":
SAFETY EYEGLASSES has a wide selection of ANSI-rated sunglasses that are comfortable and easy to wear. You can also add prescription lenses to them for vision correction. SAFETY EYEGLASSES is a proficient and accomplished online eyeglasses store that helps you get your required running sunglasses at affordable prices. We have very easy ordering processing that helps you get your specs with ease and without facing hassles. We have all the glasses authentic and 100% authorized from their respective brands so you don't have to claim warranties and complicated return policies.
Top 9 Running Sunglasses:
SAFETY EYEGLASSES offers you a wide range of running sunglasses all of them having a classy stylish look, durability, and comfort. But here we can discuss the top 9 running sunglasses below:
These eyeglasses offer 100% UV/UVB protection thanks to a T-shell lens coating and a durable Triloid Nylon frame. It offers clear vision and high starch resistance. The lenses are Smokey gray and provide glare reduction with no color distortion. These lenses are made of shatterproof selenite, and polycarbonate and have high impact resistance. These glasses are compatible for the long run and can be worn the whole day long without any discomfort.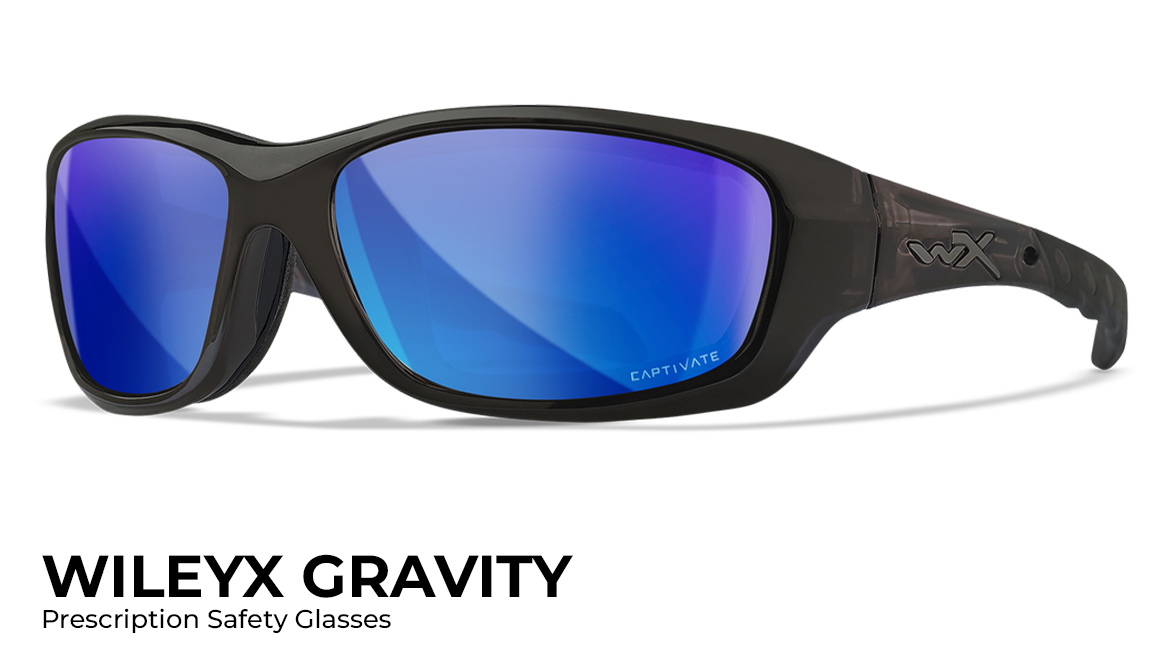 If you want to look flawless and protect your eyes during running activities, the WileyX P17 is an optimum choice. They are made of the finest materials and offer maximum durability. They also feature the brand logo engraved on their temples to give them a unique look. The glasses also come with nose pads, which make them comfortable to wear. They stay intact to the face for a long time and are easy to wear during running.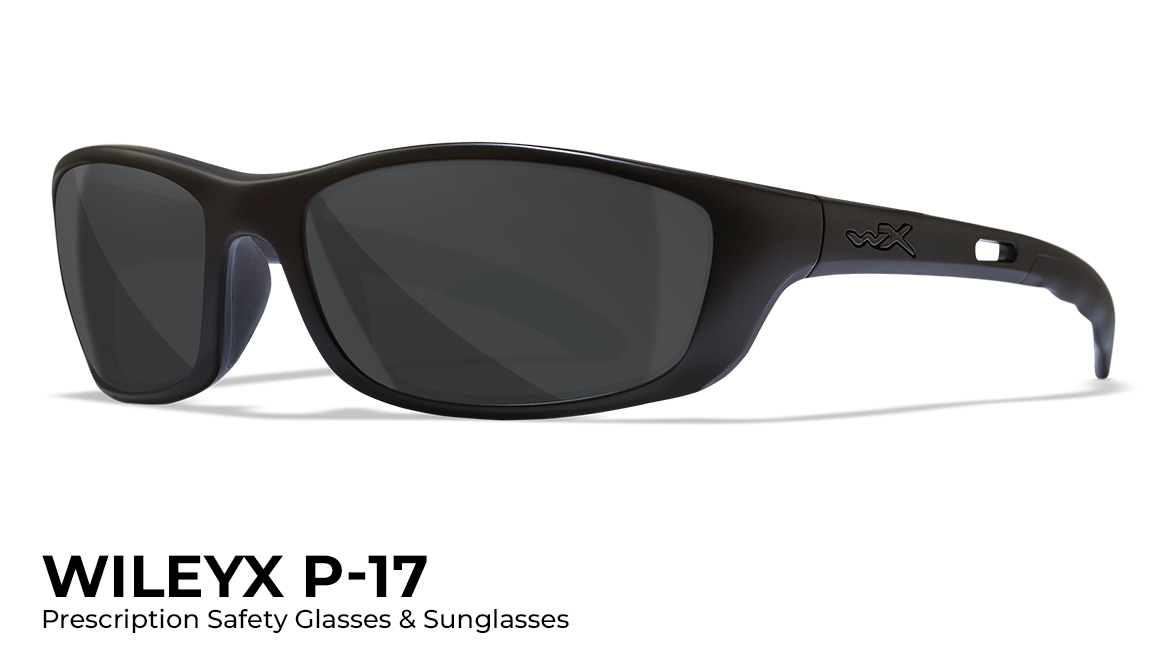 Wear the Wiley x saint at work or on the town is best to wear eyeglasses. It comes with all the features that you require in running sunglasses. This eyewear has T-shell coated lenses which are ideal for clear vision. It is compliant with OSHA safety standards, and also conforms to MIL- PRF-32432 (GL) ballistic standard.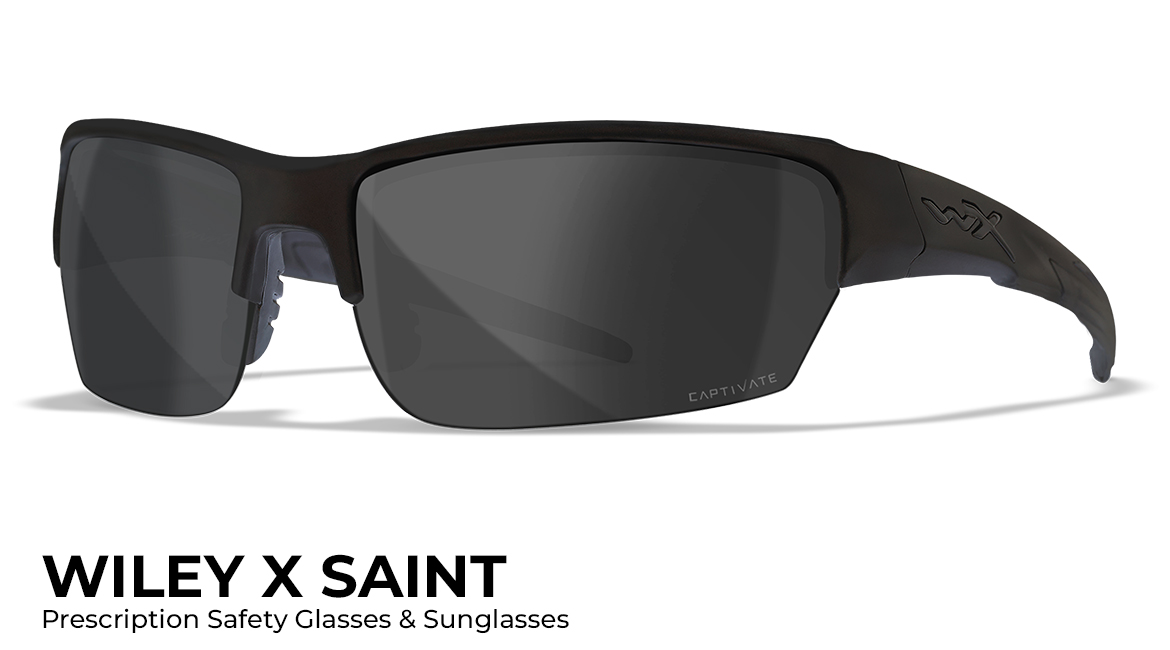 This eyewear comes with a rubber grip that provides long-lasting comfort. The curved shape allows for freedom of movement while wearing it. The removable facial cavity protects your eyes from dirt, dust, flying objects, pollen, and other pollutants. The lenses are made from high-quality polycarbonate and can withstand high impacts.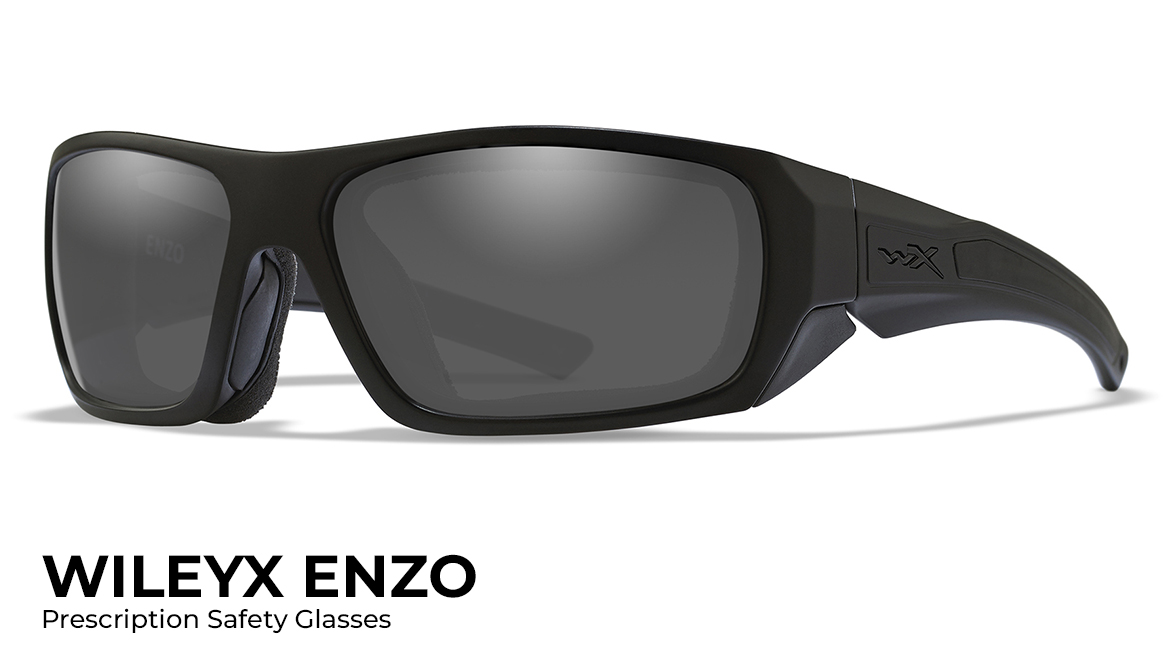 These eyeglasses combine comfort and durability in a stylish design. These glasses are light and made of strong materials to provide maximum protection, while still being comfortable to wear for a long period of time. They are resistant to impact and protect against hazards at work.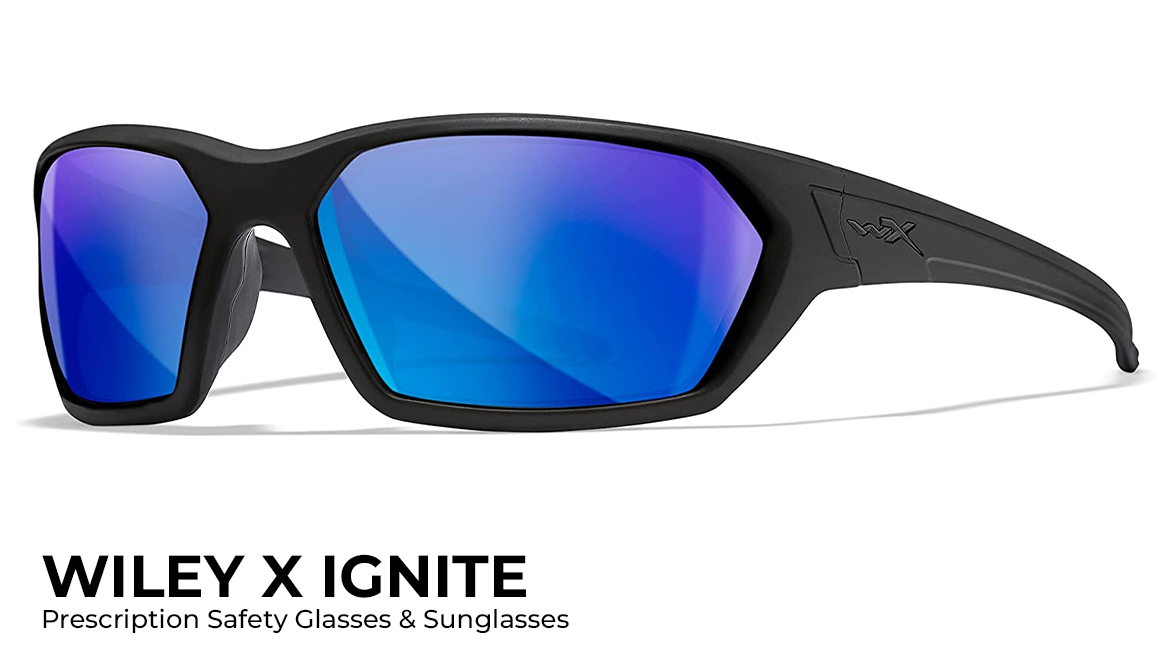 This eyeglass will meet all safety requirements at your workplace. This eyeglass meets the high standard for high velocity and high impact. This eyeglass will protect you 100% from UVA/UVB. Get it as soon as possible, since it comes with the best quality lenses.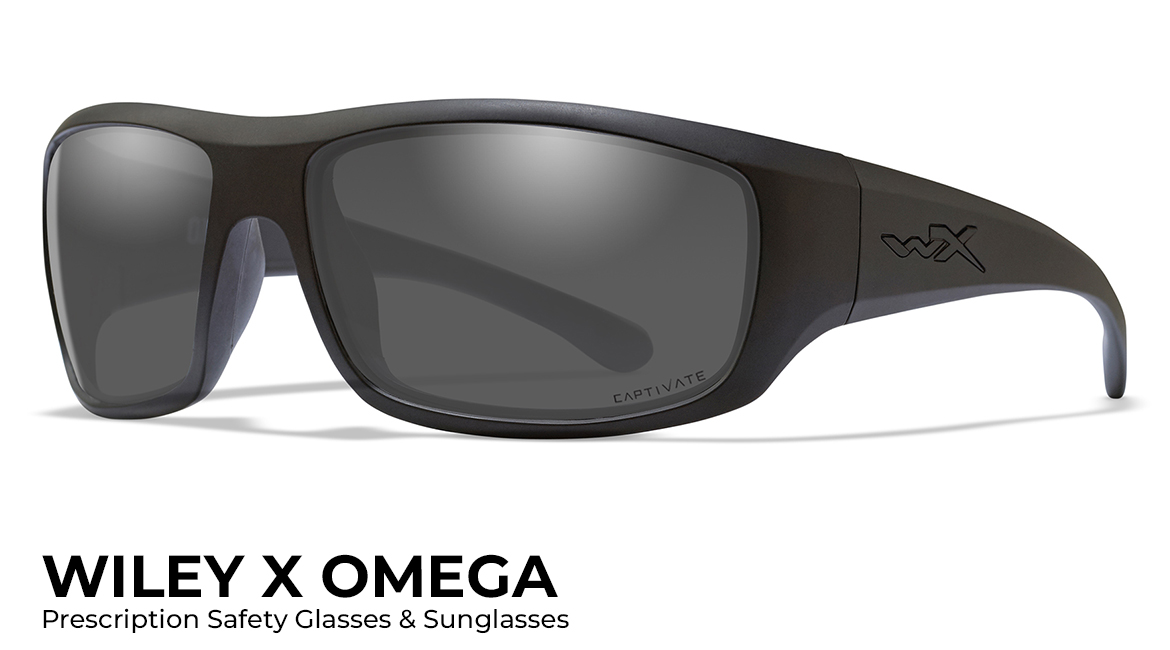 Are you looking for the best sunglasses for fishing, outdoor sports, and other activities? Wiley X peak is the best choice for you. Because of their unparalleled USPs, these running sunglasses are still the first choice for outdoor enthusiasts who love running and other outdoor activities.

These stylish glasses offer shatterproof selenite and polycarbonate lenses. They also meet the ANSI standards for high mass, and high velocity, and are fashionable. They provide 100% protection against UV and UVB rays. For extra comfort, the WileyX Valor comes with nose pads and rubber temples that are double-injected.
These running glasses are made from Shatterproof Selenite and come with Polycarbonate Lenses that meet the MIL–PRF-32432(GL). These glasses are durable and can easily resist high speed at extreme temperatures. It protects your eyes from UVA/UVB rays with distortion-free clarity. These running glasses have lens coating that resists scratching even in extreme environments.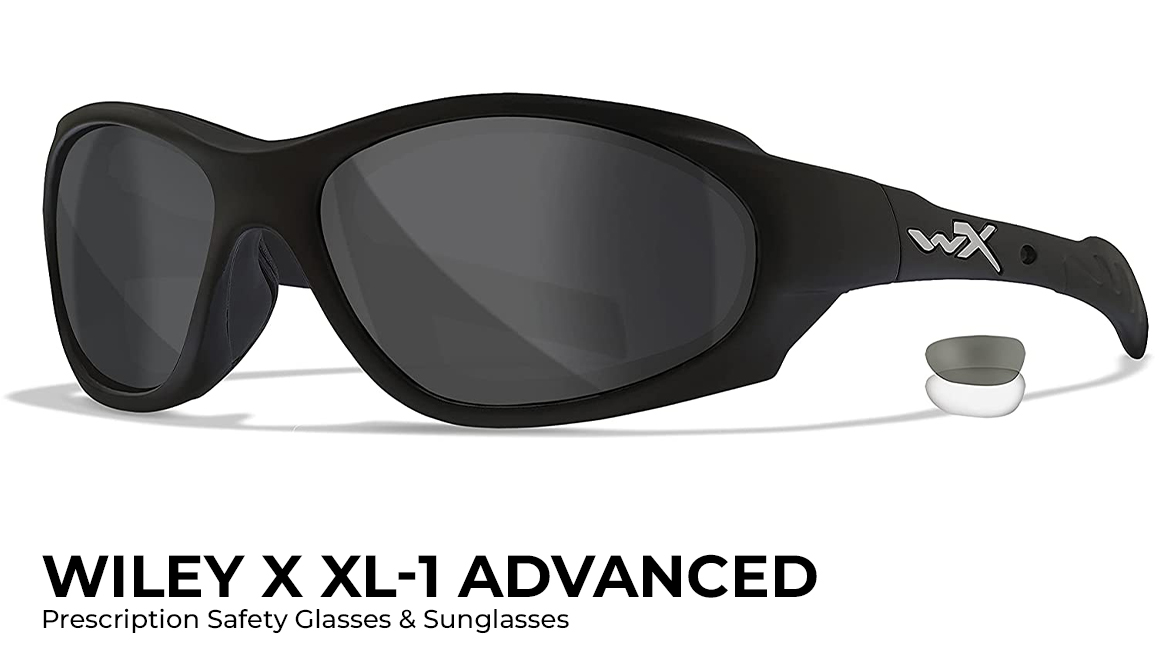 How do I Choose the Best Running Sunglasses? 
Running requires you to be comfortable while protecting your eyes. Running sunglasses are made to fit snugly, so you can run without having to stop and adjust them. These devices have many aspects that you should consider.
Consider the shape of your frame first. You want a pair that fits comfortably but isn't too bulky. The best sunglasses are designed to fit your head and feature a full-coverage frame. It is important to protect your eyes from the sun. Running sunglasses of high quality have at least a 98% UVA/ UVB rating. If you are more sensitive to the sun, sunglasses with a 100% UVA rating will be best. Wraparound sunglasses are great for brighter days.
What about the tint? The tint is important. Polarized tints provide a better visual experience, more clarity, and less glare. It is also important to choose the right tint color. If you are going off-road, a dark tint is best. They will make the colors around you more vivid.
Choosing Your Running Sunglasses 
When choosing the right pair of sunglasses for your running activities, there are many factors to consider. The shape of the frame is the first thing to consider. A pair that is snug against your face, but not too heavy, is the best. A good pair should fit snugly on your head, and provide complete coverage. The next thing to consider is your UV protection. You should aim to achieve 100% UVA and UVB protection. The best sunglasses will have at least 98% UVA/UVB protection. Wraparound sunglasses are better for those who are more sensitive than average runners to the sun. Also, consider:
Polarized Tints- Polarized Glasses - If you enjoy taking in the sights as you run, Polarized sunglasses will provide a better visual experience. They are clearer and have less glare.
Tint colors - It is important to consider the color of your tint. If you are running off-road, dark tins will make the colors around your eyes more vivid.
Make sure you find the right pair for you. Many sunglasses have anti-fogging and scratching features. Some sunglasses even come with interchangeable lenses, which allow you to pick what you use every day. Before you buy a pair of sunglasses, make sure to compare prices, features, and customer reviews. You can find trusted shops like SAFETY EYEGLASSES.