For many people, sunglasses are just a fashionable accessory to celebrate summer. But technology has developed more than human expectations. Therefore, prescription sunglasses shield your eyes from bright UV light and keep them comfortable in the bright light. Besides, they provide a clear vision as well.
Wearing sunnies is tricky for those people who use prescription eyewear. in this situation, if they use standard sunglasses, they cannot see clearly. Therefore, they require prescription shades. They are the best alternative to prescription shades like photochromic lenses.
By purchasing them, you can save a lot of money on one pair of sunnies rather than two different pairs of eyewear. But prescription shades offer a good solution that means protection and visibility with single pair of glasses. Get more options for prescription sunglasses at safetyeyeglasses.com.
Why Do You Need Right Prescription Sunglasses?
If you use RX glasses and don't want to use contact lenses, a safety pair of RX sunglasses is a good investment if you have to spend more time in the sunlight.
They can shield your eyes and allow you to see well in harmful light.
Sunglasses are helpful for those people who have poor sight due to diabetes problems.
Several brands offer custom features for those users who play sports or live in cold weather.

Things to Consider for Best Prescription Sunglasses:
Like standard eyewear, prescription sunglasses online are also available in many types. You may require to look at different features that can add to the cost of spectacles.
The frame is an essential part of the sunglasses, and most manufacturers use plastic or metal material used for the frame construction. Meta, nickel, and stainless steel are stronger and durable than plastic frames. But you cannot wear them if you have forgotten in the car of summer months.
Besides, they are expensive than standard plastic materials. Plastic frames are less expensive for cheap prescription sunglasses than other materials, but they can easily break. And most of them are manufactured from polycarbonate or zylonite.
Styles are also vital for sunglasses. For example, full-rim eyewear offers complete protection to the eyes. Semi-rim frames have a half-frame on the upper part of the lenses. They are lightweight than other types of eyewear frames.
Hinges are also considered in metal sunglasses, and others are used in plastic eyewear. Barrel hinges are used in the sunglasses that hold them in one place. Another type of hinge is interlocking which is similar to barrel hinges and is an essential part of the sunglasses.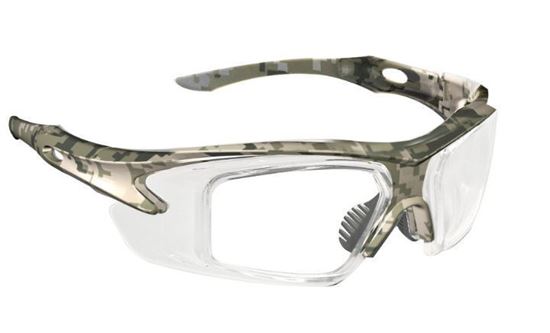 Cost of Prescription Sunglasses Lenses:
However, the actual price of prescription shades depends on the frame, brand, style, and hinges on which you select these combinations. Besides, high-end brands are more expensive due to their specific design. But if you are more interested in branded eyewear, you need to look at discounts and promotions for cheap sunglasses to secure your huge bucks. Well, cost increase due to kind of prescription which you may require.
Single vision lenses are the most wearable, and they help to solve the issue of astigmatism, nearsightedness, and farsightedness. And these lenses have one power on an entire area of the lens surface.
Progressive prescription lenses fall in the category of multi-focal lenses because they can help you in several ways. This is because they can serve for various vision issues in one pair rather than to buy multiple pairs of eyes. But these glasses take enough time to adjust vision, and you need to do some practice for smooth use. The latest techniques have made the entire process of using how to use to your eyesight with such eyeglasses.
Bifocals are also considered multifocal, and these spectacles help you for clear vision without several pairs of eyewear. These lenses have several prescriptions in one lens, but they have a line between every vision section. They help you for a clear view through different distances like near and far which is helpful for the driving activity.
Trifocals provide you with three different vision sections, near, far, and middle. Most of the time, the close prescription lies in the bottom section of the lens. However, the middle in the center and distance vision section is at the upper part of the clear lens sunglasses.

Extra Feature to Consider for Prescription Sunglasses Online:
Although you shouldn't count all features for the RX sunglasses, some wearers may get advantages through some additional features.
Polarized lenses are helpful for the elimination of glare from windows, water, snow, pavement, and some other bright surfaces. But all polarize lenses cannot filter out UV rays, and you need to buy prescription sunglasses with both features.
The blue rays blocking feature is an excellent option for the protection of blue energy. But be careful in choosing blue blocker lenses, and they should be brown or amber lenses.
Final words:
However, prescription sunglasses are getting popular, and many people are recognizing their advantages. They don't only shield eyesight, but they make the best fashion statement and clear visibility.