Protective glasses and goggles are constructed with widespread safety standards that meet your requirements. Including features are glare-resistant, shatterproof, dustproof, particle-proof, fog-resistance, and many more. Whether you may require safety glasses for recreational activities or outdoor tasks, they radically minimize the chances of eye injuries.
But what about impaired vision? Don't fret because prescription safety glasses are designed for this objective. Prescription safety eyewear is worn when you are using regular prescription eyewear for clear vision. The lenses of these safety specs are designed with the same term and standards as traditional glasses are made. Most of the time when you buy protective eyewear frames, you order prescription lenses too.
Keep remembering you are not allowed to wear regular glasses at your hazard applications. As they cannot deliver the same safety rating as protective glasses. If your eyeglasses have safety stamps on both frames and lenses, they are supposed to wear at your working place.
Top 10 Prescription Safety Glasses:
There are top 10 sets of top-rated prescription safety glasses in the eyewear market. All of them are also available for Plano lenses. Considerable things for every pair of safety glasses are:
         Perfect fit and outstanding comfort
         Lenses construction with best durable material
         Lens tints and specific treatments as per work requirement
         Safety standard is a most considerable factor, and you look for ANSI Z87.1 approval
Safety goggles are the best solution when you require ultimate protection from dust and other fine particles. But goggles are not the only choice for you. Thus Armourx 6011 is a pretty cool, slim-fitting, and sleek model that is more stylish than regular safety glasses. Available in two descent colors like gray and camo with clear lenses for 100% visibility. The wraparound shape makes them an ideal option for sunny days because they don't let anything to their eyes. Side shields are also ANSI Z87.1 certified for the finest protection around hazardous objects. Grab this pair if you want to make a statement among crowds.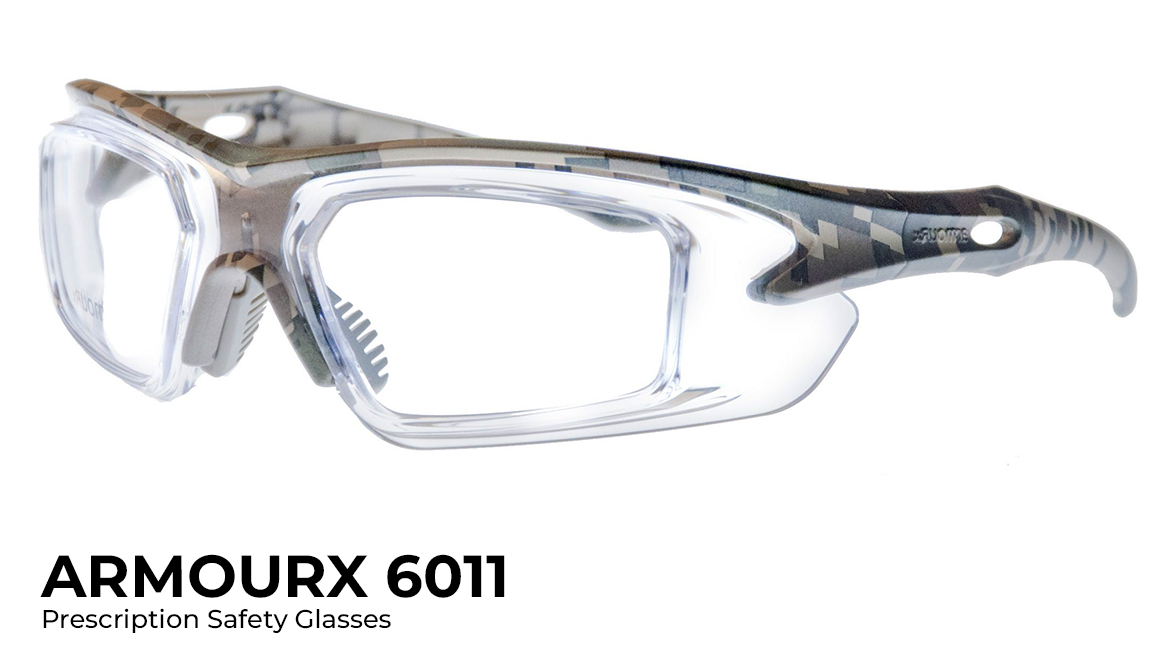 If you love riding whether, on cycle or bike on challenging roads, Pentax V1000 delivers optimum protection from debris and wind. For these activities, you need protection in wraparound shape. They are designed for peripheral protection. Thus Pentax V1000 is a popular option for fast riding because they are sporty and lightweight design. The wraparound design covers more eyes area and remains tight on your head. Don't scare for losing grip because they will not no matter in which direction you move. Be tension free regarding safety because they are ANSI Z87.1 approved.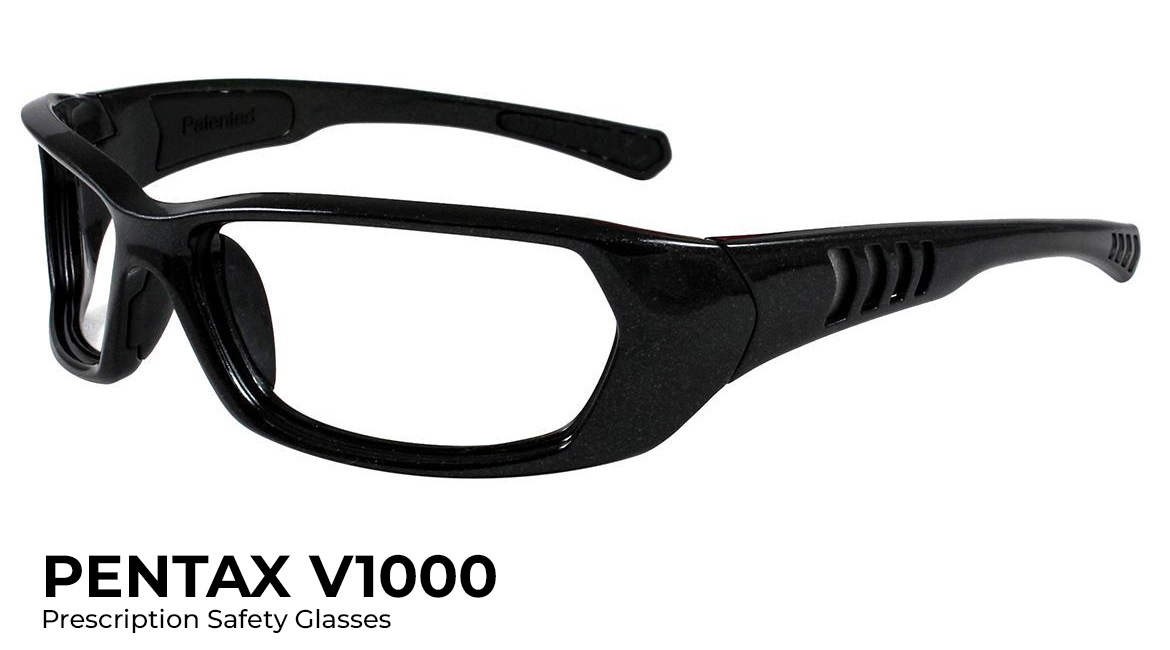 Pentax Attitude 6 safety glasses oval shape frame safety glasses are adjustable for a strong prescription. Featuring the best removable side shields is the addition of extra safety around the eyes. The safety frame is constructed with stainless steel that shatters resistance and lightweight. Therefore, these safety glasses are certified for hazardous work settings and outdoor sports activities. The entire set of safety glasses are ANSI Z87.1 approved and deliver the best adjustment for the single vision and progressive lenses. Adjustable temple tips can easily sit on any adult head, and polycarbonate lenses resist dangerous objects.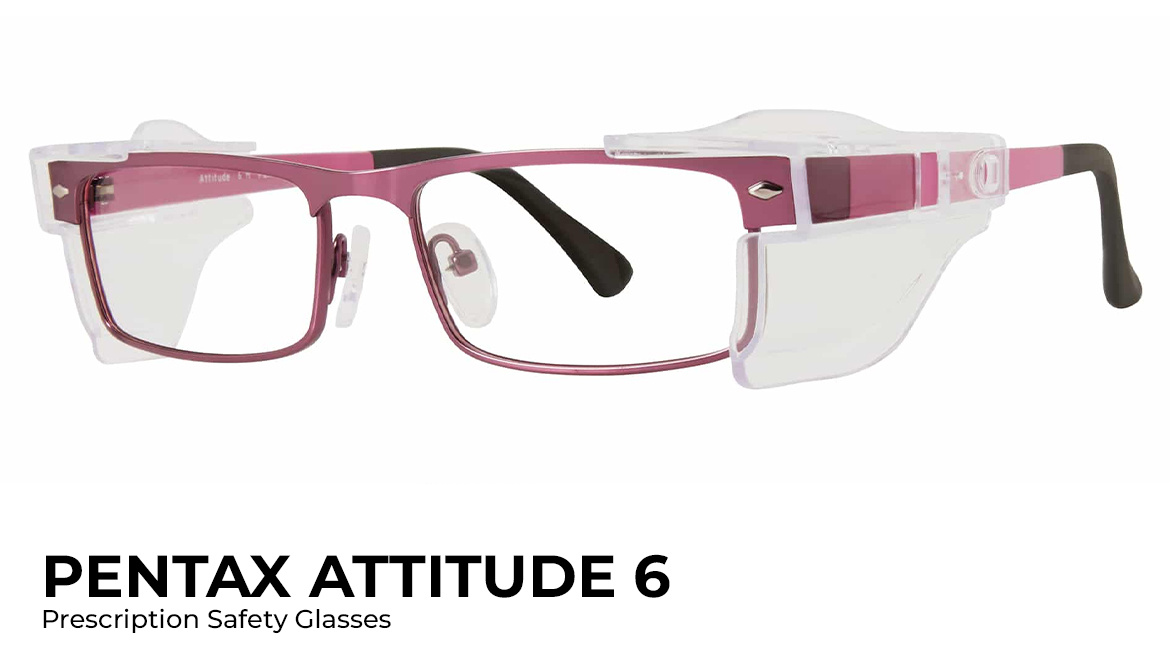 Artcraft WF972C is a pair of prescription safety glasses that provide you with everything for which you want to see in your safety specs. Plastic-made safety glasses are durable and easily fit on any face due to soft nose pieces for comfortable wearing. Safety pair has a classic style perfectly designed for men and women without concerning face shape and size. Soft temple tips are ultra-durable and designed to adjust any face shape with pinching skin contact area. The ANSI Z87.2 certified safety glasses meet industrial standard wraparound frames come with integrated side shields. Thus they are the finest protection against paint, chemicals, and dust particles.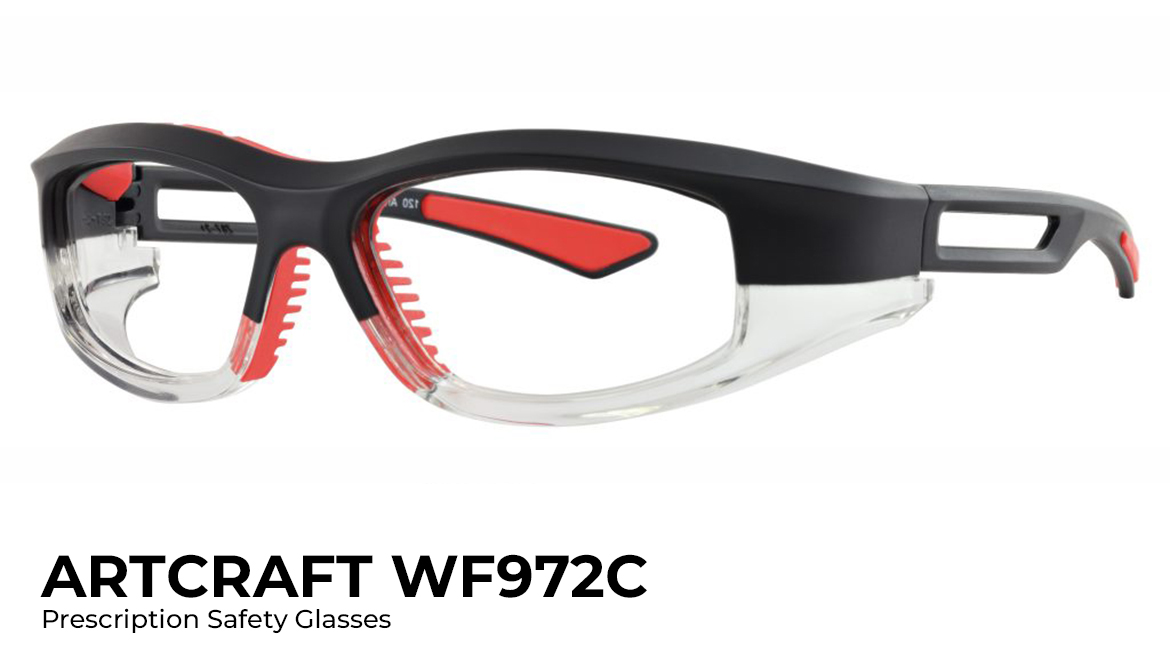 Pentax ZT25-6 safety specs have foam feature frames and a plastic shield around the designer frame for enhanced protection. Besides, this safety pair is a budget-friendly option for all users. The wraparound frame is designed with a plastic material that gives adjustable head fit on almost all faces. The removable cushion around the safety frame provides optimum comfort for long hours of wearing. And the good news is that these safety glasses are perfect for oval, round, square, and heart face shapes. Available in two descent colors of this safety pair is ANSI Z87.1 is certified. Pentax best feature is delivering 100% UV protection for outdoor tasks.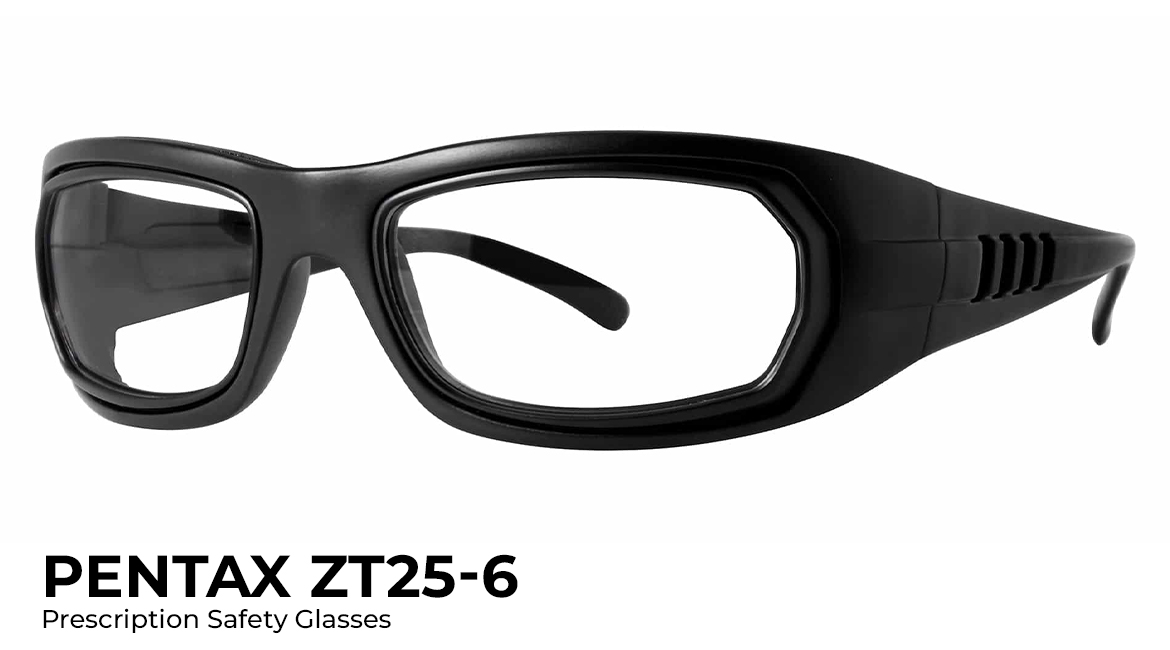 Armourx E2500 safety eyewear features of full-rim rectangle eyeglasses are a perfect option for all single and high prescription lenses. The trendy glasses come with removable side shields that are also ANSI Z87.2 certified. Change your style with this sleek model that does not only shatter resistance but is lightweight. Hypoallergenic features make these Safety Eyeglasses the perfect option for different outdoor sports tasks. So, wear them for industrial work and sports tasks with complete confidence. Removable sides shields deliver lateral safety from all hazardous particles. You should visit safetyeyeglasses.com for a variety of collections of stylishly designed safety eyewear that suit your work style.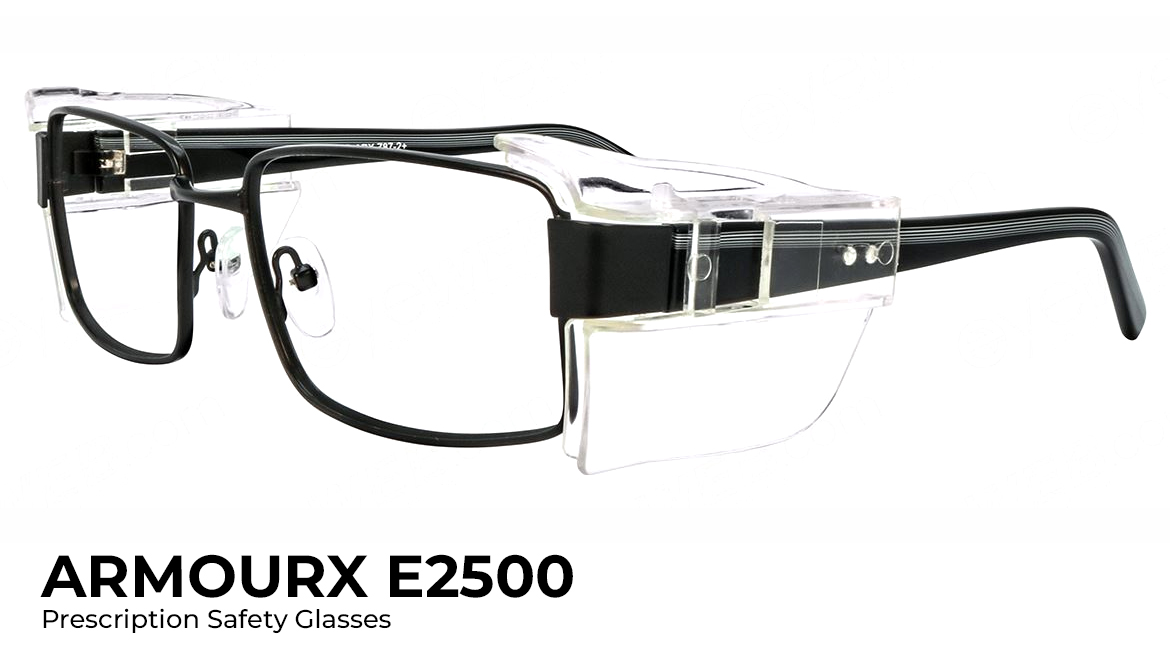 Artcraft WF973C is ANSI-approved prescription safety glasses that are best sellers due to their sleek design. Besides, a wraparound plastic frame gives you a lightweight feeling for long hours wearing. While shatter resistance lenses can stand against harsh environments and industrial work settings. This sporty and futuristic style frame comes with vibrant colors to fulfill all requirements regarding style and protection. All these features make these eyeglasses are the finest choice for peripheral safety from all fine particles. Durable and flexible arms adjust on every adult head. Thus, this feature makes them the best seller for all users. Comfortable fit and lightweight feeling make these safety glasses the perfect choice for all kinds of tasks.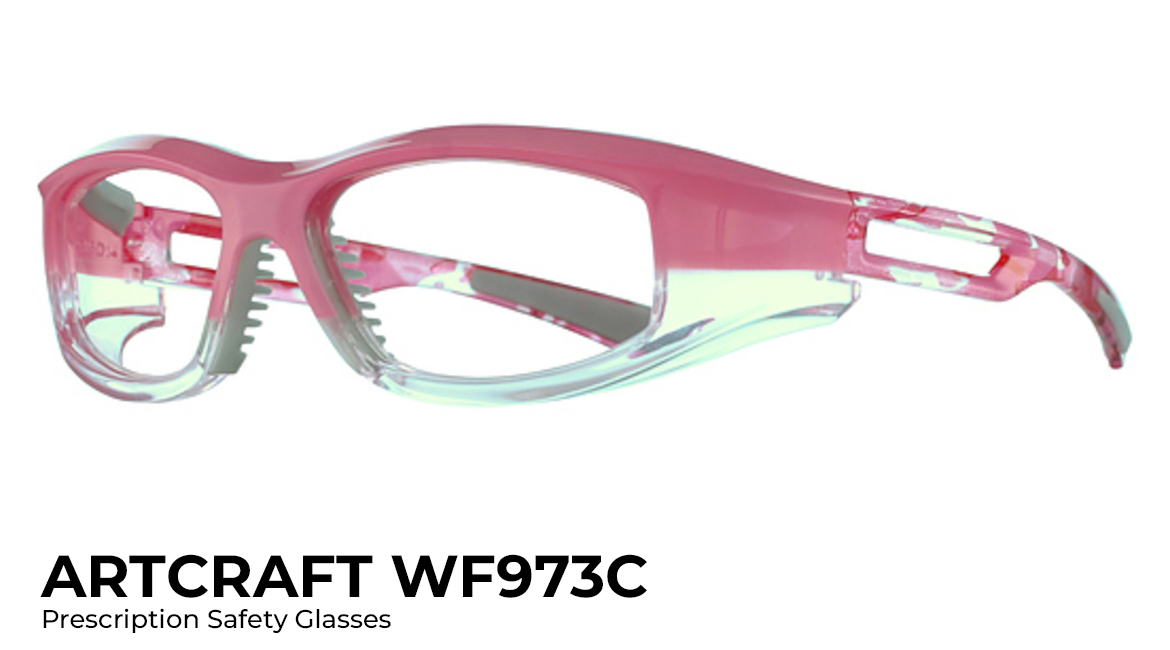 Armourx E2505 safety pair gives you the perfect fashion vibe in your working style. If you need safety glasses in a metal frame for a traditional look, these glasses are perfectly designed as your choice. These wireframe glasses have ANSI-approved lenses for prescription safety glasses. This safety pair has limited settings that cannot deliver optimum safety from the sides of the eyes. Therefore, these prescription safety glasses have removable side shields that meet ANSI safety standards. Soft rubber nose pads provide you comfortable fit around the nose and head.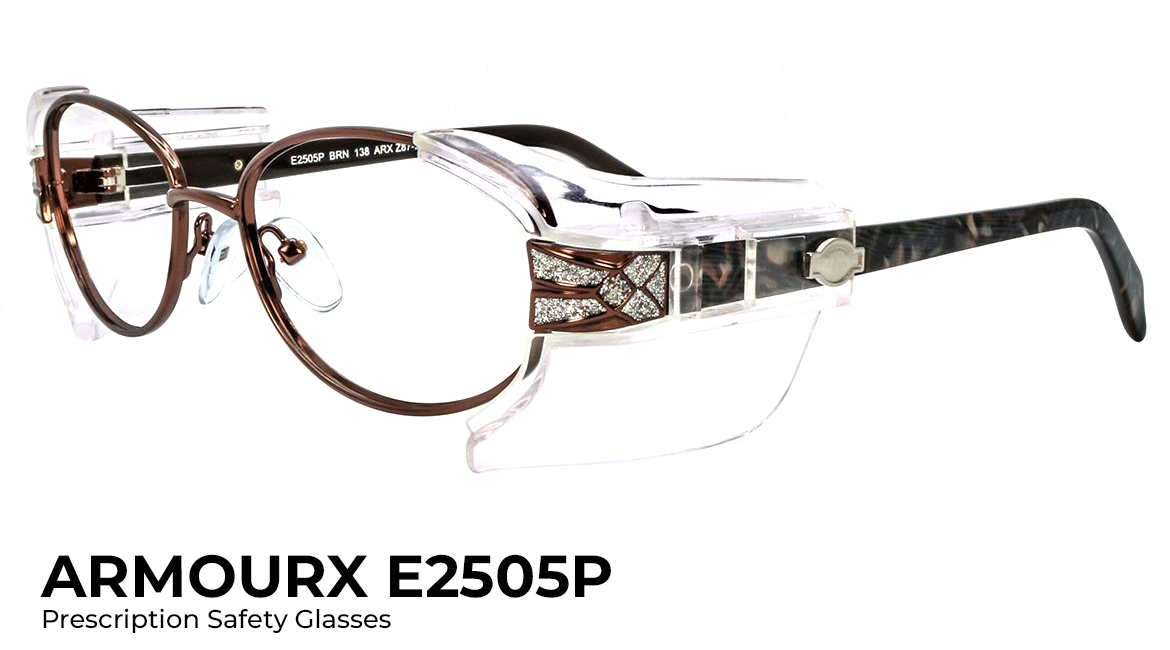 Pentax DP600 is an impressive option because these safety glasses have a classic style. It can provide you an optimum safety to your eyes from impact objects. For making them the perfect option for hazard environment, they come with removable side shields for 360-degree protection. You can wear these safety glasses for a number of tasks with removable side shields. After removing side shields, they look like traditional-style glasses.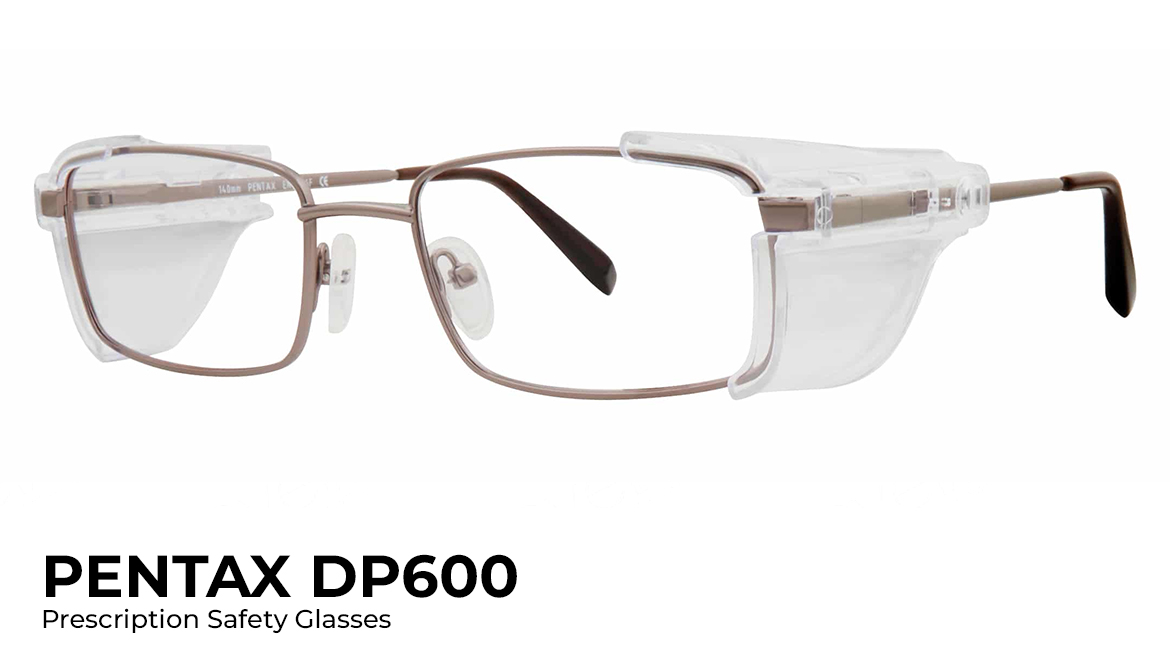 Pentax ZT100 safety glasses are ideal for impact sports and several other activities because the main objective is to deliver impact safety to your eyes. Temple and nose pads are comfortable for long duty hours. Pentax provides you with long-lasting protection because lenses are designed with shatter-resistant polycarbonate lenses. The slight difference is its sleek design and gives you a broad field view due to transparent side shields.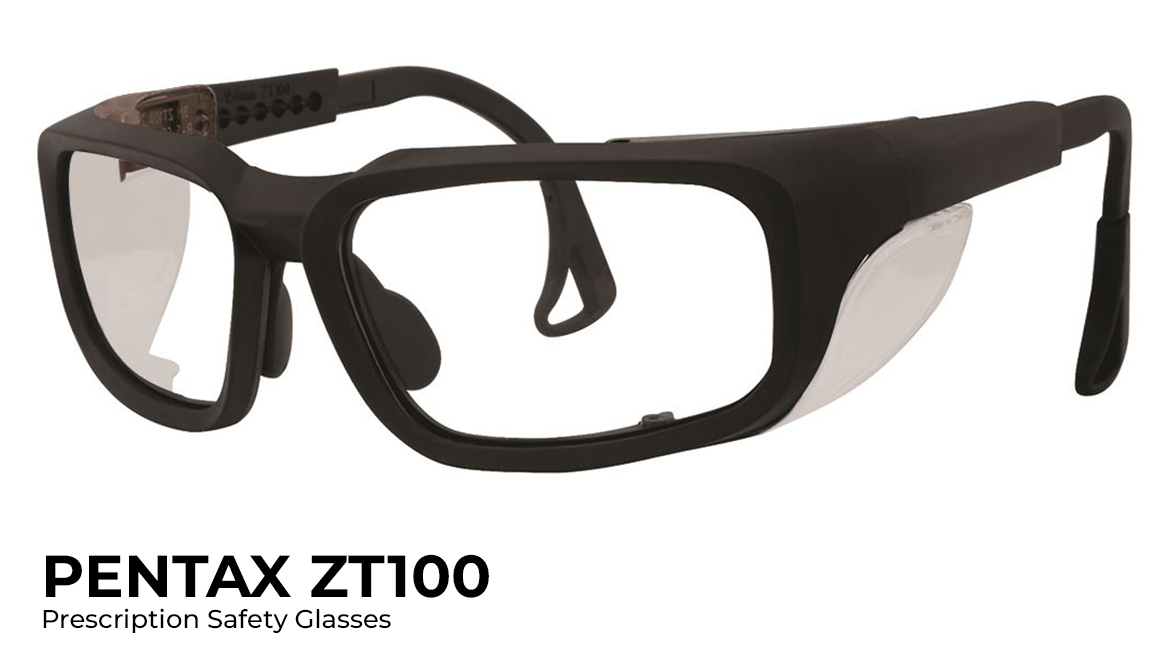 Summary:
You require prescription safety glasses, turn your head towards best-sellers like safetyeyeglasses. We have various options, regarding styles and costs that will fulfill your work needs. Thus, choose safety eyewear with the safety requirements. Then go to extra features like design, style, shades, and functionality.